Famous Indian Vegetarian Dishes: India is very famous for its food and currently, it is a new school in India to eat Vegan dishes only. Some Vegan dishes in India are very famous throughout the world and some so many travelers love this food a lot.
We have listed here the top 10 Vegan dishes of India which is popular throughout the world right now.
Samosa is a very famous food in India because of its shape and spicy taste. Mostly North Indian people prefer having samosa in their snacks.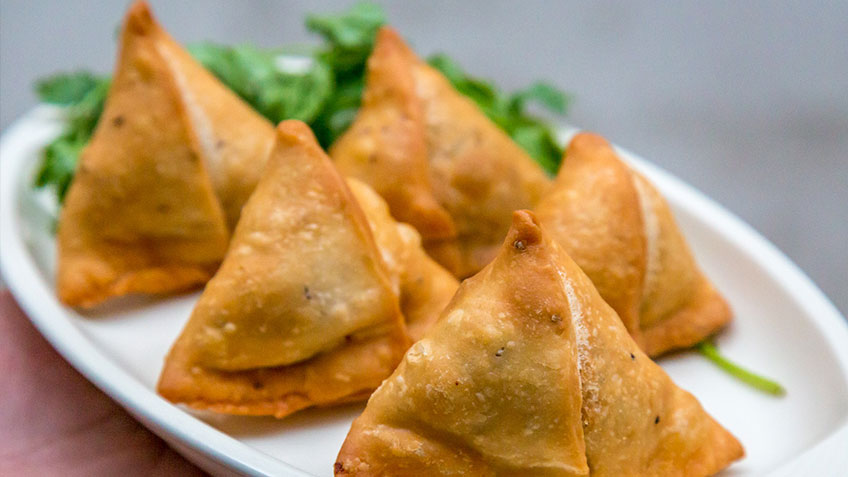 The shape of it is a triangle and mainly potato feelings are used to make it. Generally, samosa is served with mint and coriander chutney. And if you want a Vegetarian dish then you must not stuff it with paneer at all as that is not a vegan product in nature.
So if you want to have some vegan dishes in India then you must-try samosa.
Biryani is itself very popular in India but generally, it is served with no veg items. But there is a thing called vegetable biryani in which the whole biryani is made with some vegetables like potato and other seasonal veggies.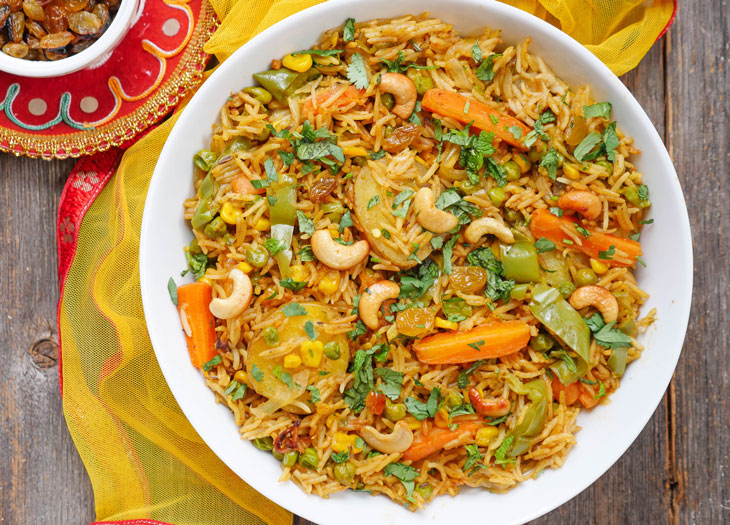 This is very tasty if served with some Raita. The people who are purely vegetarian or vegan can avoid Raita because it is a dairy product. But vegetable biryani is one of the things in the world to eat if you are a vegan person. But you have to make sure that it is cooked in oil and not in butter.
3. Alu Puri:
If you want to taste the flavor of India then you must try out Aalu Puri for sure. Puri is made with whole wheat and aloo, vegetable curry made with potato and a bit of tomato.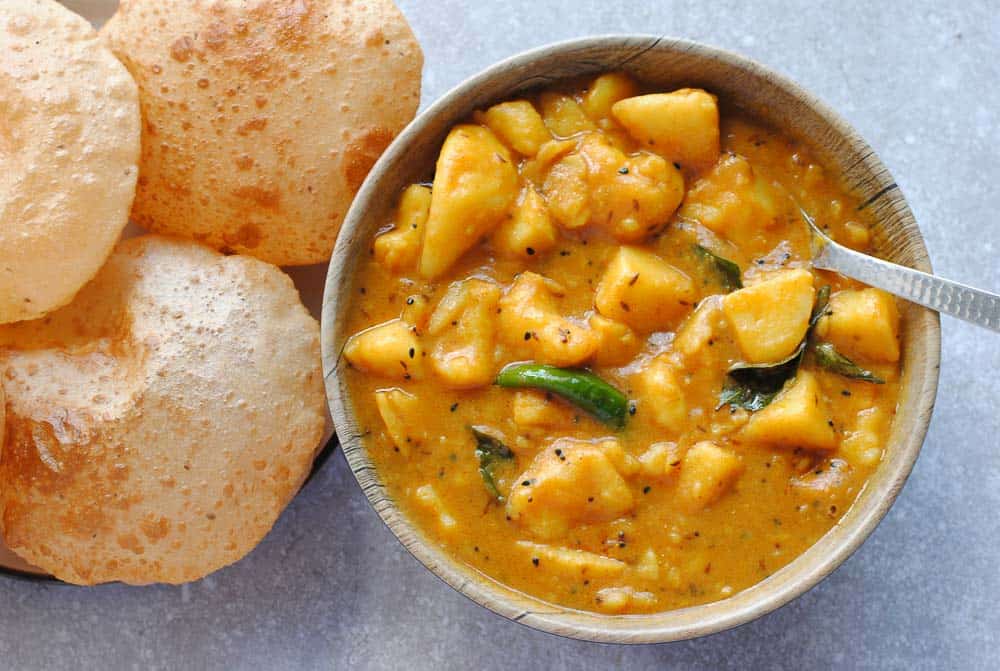 The combination of Aloo and Puri is a must-have for the people who want Indian delicacy to taste. It is eaten generally at breakfast time or at any time for snacks. So if you want to have a vegan breakfast in Indian style than aloo puri is the thing for you.
Masala dosa is a very famous dish from South India and we will love it in all aspects. It is consumed as breakfast or lunch both and it is made with rice and dal. But you have to make sure that it is not fried in ghee but only with oil so that you can maintain your vegan diet successfully.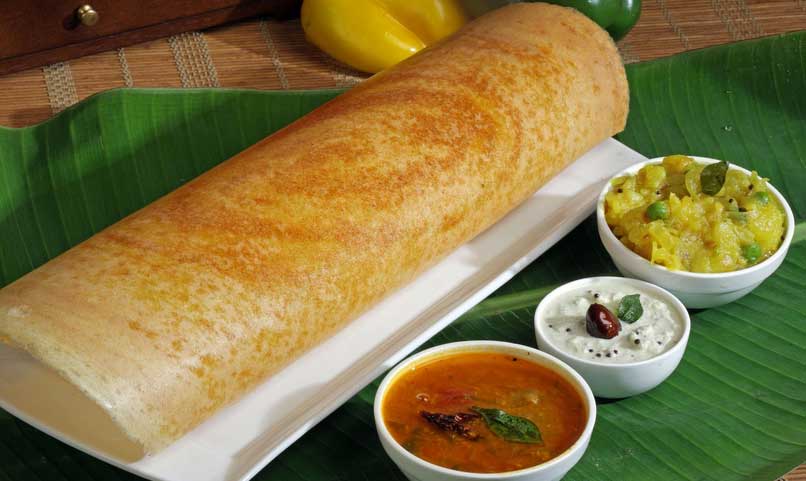 The masala dosa looks like a pancake wrapped around some potatoes, onions, and spices and generally eaten by dipping it in chutney or sambar.
5. Pakoras:
Vegetable pakoras are the thing in the world to have while you are enjoying the monsoon time and want some vegan snacks for you.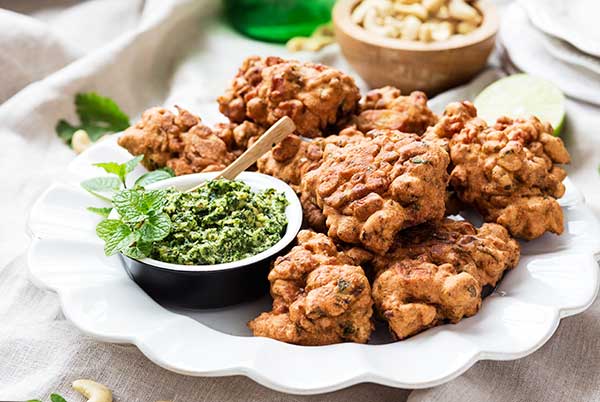 It is a very famous dish throughout India which is made with all types of vegetables you can imagine from India. Pakoda is believed to be the companion of tea or coffee in India. And they are considered to be the most popular appetizer throughout the world.
So if you want a vegan dish for you in Indian style then pakoras are the easiest thing you can do for yourself.
If you are bored with spicy food then you must try some sweet dish from India. Halva is one of the tastiest sweet dishes from India which is made from carrots and semolina.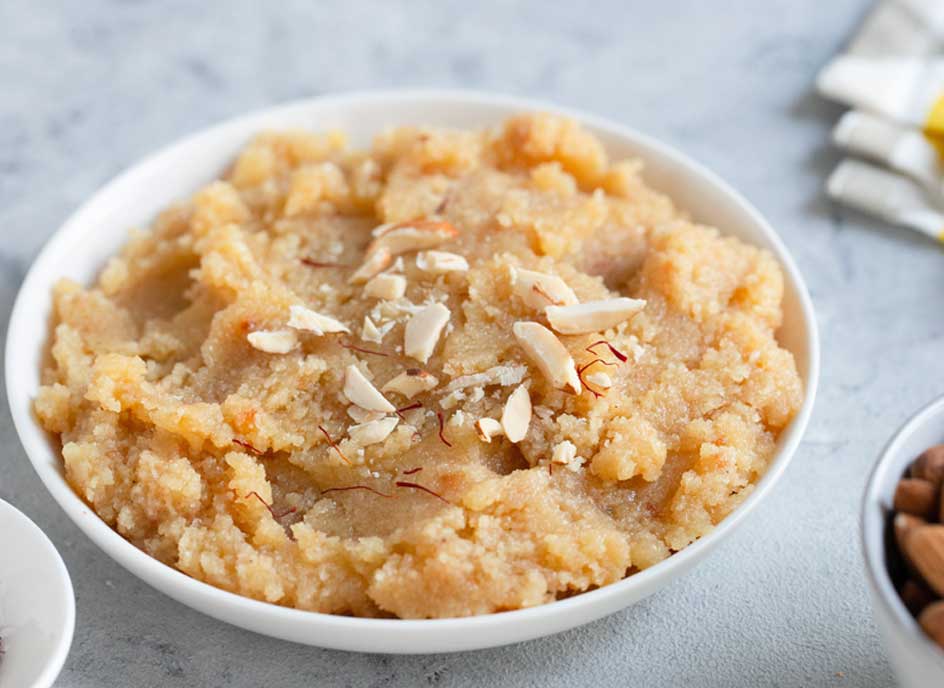 Generally, it is made with milk but if you want a vegan halwa then you can also make it with coconut milk. A lot of Almonds and sugar is used to prepare the halwa to make it even more tasty than usual.
So if you want a very sweet dish from India to have after your meal then halwa is perfect for you.
If you want to taste the street food in India and didn't taste Pani Puri, it cannot happen. Because it is a very popular dish throughout the country with different types of names like Golgappa, Puchka, Gupchup in several different regions of India.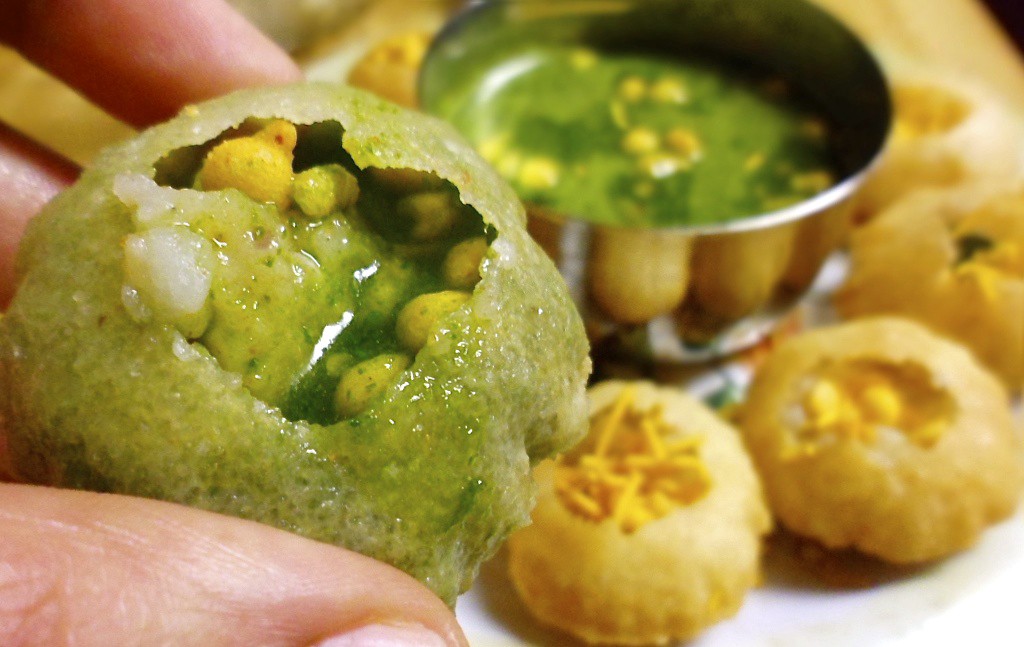 It is round and hollow Puri which is fried with crisp and served with flavored water and mashed potato with some chaat masala. And it is the perfect snacks item if you want a vegan dish to have in your snack time.
If we are talking about the Indian food then paratha cannot be eliminated from that list at all. It is a flatbread which is made of flour and the taste varies according to the staffing in it.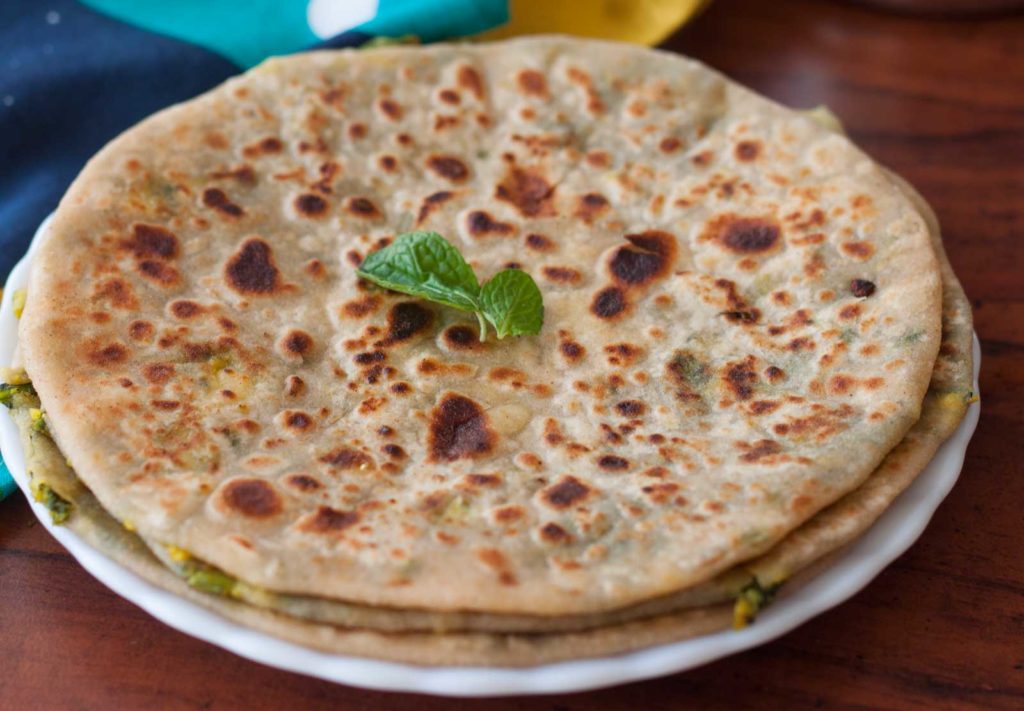 This is the item that can be eaten as all types of meals. The capital of India, Delhi is very famous for its paratha. But if you are a vegan then you have to be sure that it is not cooked in butter.
Momos are one of the food in India invented in Tibet. But the whole North East region in India goes gaga for it.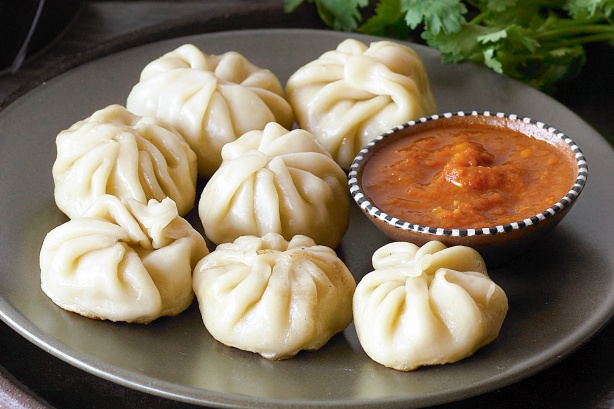 It is made with vegetables stuffing and very good food for the vegan people. Momos are accompanied by the tangy sauce which is a bit hot by taste.
10. Khichdi:
If you want a very simple dish from India to be served to you which is also a vegan dish then khichdi is the thing for you.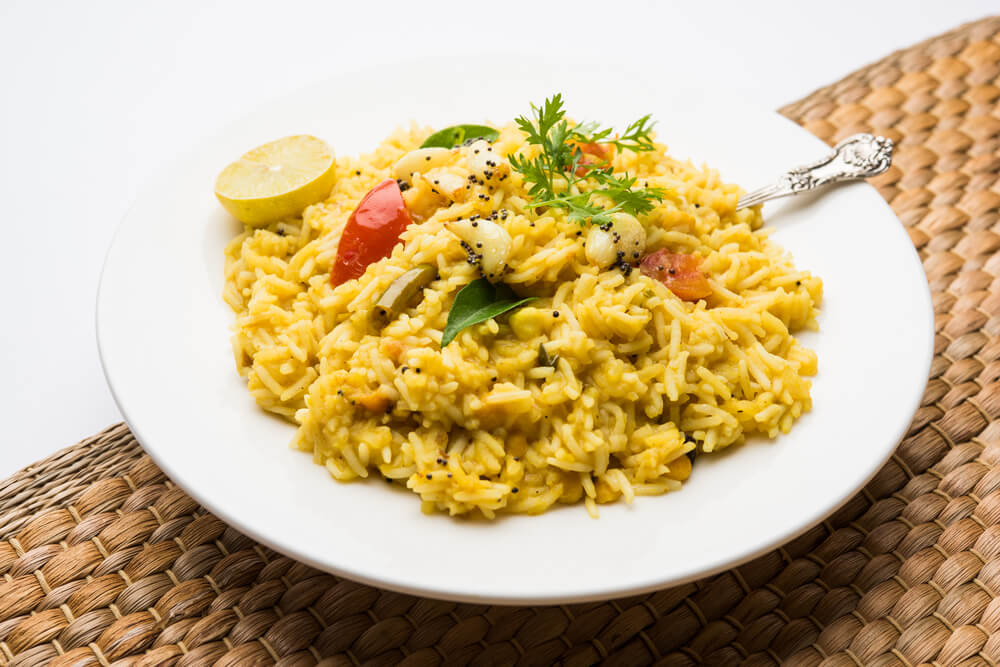 It is made of plain rice and dal and sometimes some vegetables are used to make it a bit Wholesome. It is also very good food if you are having any kind of health problem.
Conclusion:
Indian cuisine is known for its rich and flavorful dishes, many of which are vegetarian. From classic dishes like dal makhani and chana masala, to innovative creations like paneer tikka and samosas, there is no shortage of delicious options for vegetarians. Whether you're a seasoned foodie or just exploring Indian cuisine for the first time, there are plenty of delicious and satisfying vegetarian dishes to discover.