12 Amazing Cool Whip Nutritional Facts Everyone Should Know!
It is nearly impossible to find someone who doesn't know what a cool whip is, but it is impossible to find someone who doesn't like a cool whip. The creamy heaven for eyes and taste buds is the perfect description for an excellent whip. There is no denying that whipped cream can make everything taste better, but unfortunately, it is not the best for your health. Cool whip is the bone-white, creamy, fluffy substitution for whipped cream.
Cool whip is a favourite topping to put on baked sweets, pies, and more food options to make them look and taste better without exceeding your calorie intake. If you are conscious of your health or follow a proper diet, it will be helpful for you to know the nutritional facts about the cool whip, and whether it is suitable for you or not. In this article, you can find the number of nutrients cool whip contains and some facts about it to answer your queries.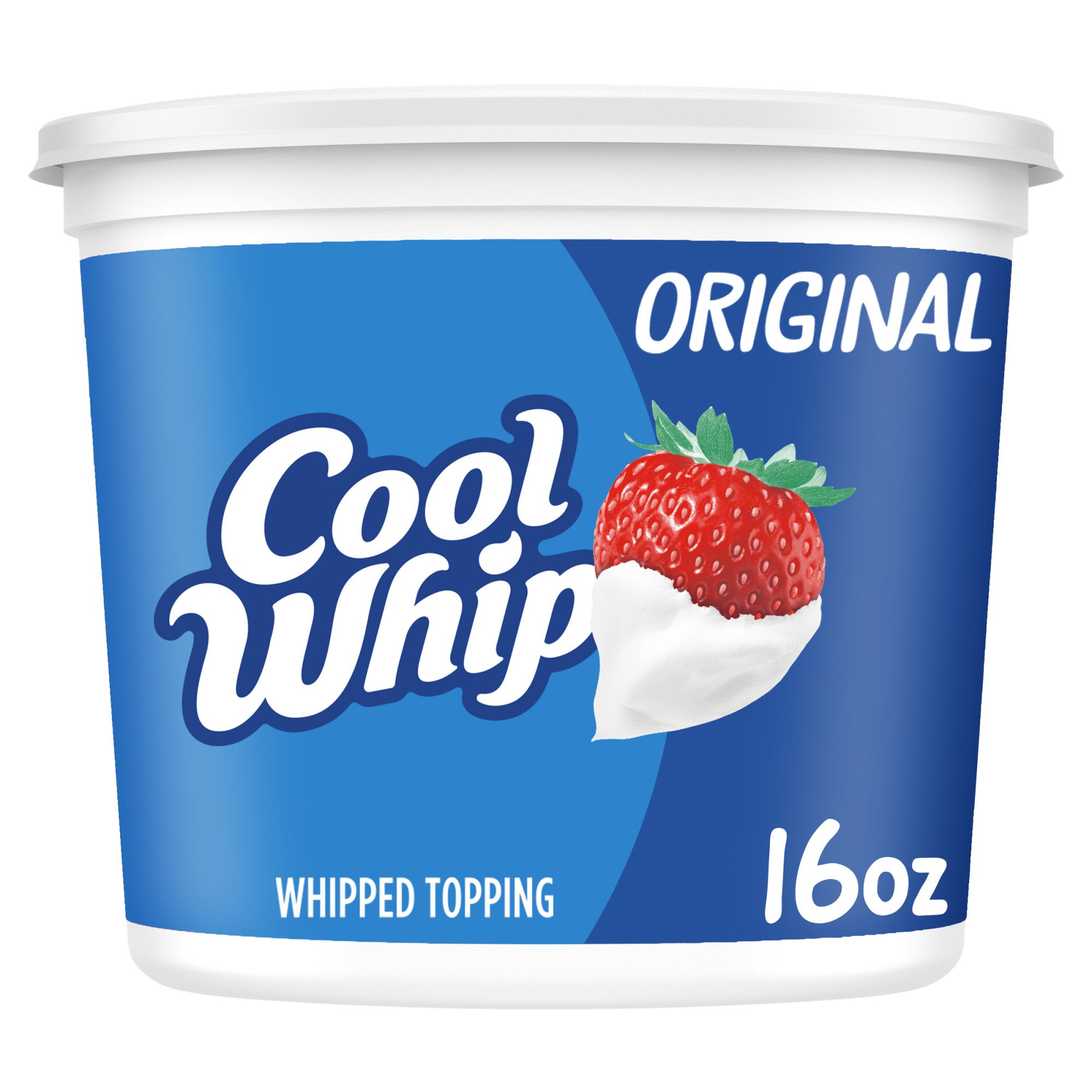 Cool Whip Calorie Count
Following are the cool whip nutritional facts:
Calories 25

Total Fat: 2 g

Daily value: 3%

Saturated Fat: 1.7g

Daily value: 9%

Polyunsaturated Fat: 0 g

Cholesterol: 0mg

Monounsaturated Fat: 0.1 g

Daily value: 0%

Sodium: 2mg

Daily value: 0%

Potassium: 1.4mg

Daily value: 0%

Total Carbohydrates: 1.8g

Dietary Fiber: 0 g

Daily value: 1%

Daily value: 0%

Sugars: 1.8g

Protein: 0.1g

Vitamin A: Daily value – 0.2%

Vitamin C: Daily value – 0%

Calcium: Daily value – 0%

Iron – 0.1%
You can find a chart for cool whip nutritional facts for reference.
Also, you can try the Cool Whip original whipped topping which makes it easy to add sweet creaminess to any dessert. Add creamy texture to fruit salad, or try using it to top off the perfect ice cream sundae.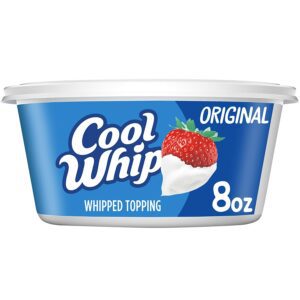 Interesting Cool Whip Nutritional Info And Facts
Although whipped cream and cool whip are popular cream toppings and have a similar look, they are different. People often mistake whipped cream and cool whip to be the same. Whipped cream is heavy whipping cream, whereas cool whip is made with light creams, corn syrup, skim milk, and vegetable oil.

Cool whip is processed food, and it contains vegetable oil which provides it stability and long shelf life.

Cool whip has a heavier texture because of the several ingredients.

If you are looking for a completely dairy-free cream topping, the cool whip may not be the best option for you. Cool whip contains skim milk and light creams. Although previously the advertisements mentioned it to be a non-dairy product, it has dairy products.

There are eight varieties of cool whip, including flavours and preferences of nutrients present in it.

Cool whip has sugar-free options. So, if you want to go low on sugar, you can try the sugar-free option. There is also one option called free which is free of fat.

Cool whip contains sodium caseinate, a milk derivative, hydrogenated oils, and trans fats that are unhealthy for the body. It also has palm oil that is plant-based yet is dangerous for animals. These are enough reasons to conclude that cool whip is not vegan-friendly.

People often think it's hard to find whipped topping that they can have while on keto. Many people thought cool whip to be a low-calorie substitute for whipped cream. However, the old version of the cool whip does contain some sugar, but One can still consume it during keto. If you want something completely sugar-free, you can finish the sugar-free cool whip, although both versions are keto-friendly. But as a matter of fact, cool whip is not a whole food, and it is a better option to make a keto whipped cream for you.

The sugar-free cool whip contains 20cal per serving.

Excellent whip servings per container may differ based on the type of cool whip you buy.

The demand for a cool whip is enough to understand how delicious it is. Whether it's raw fruit, a cake, pie, or only the cool whip itself, everything tastes better when the cool whip is there. The cool whip came as a substitute for whipped cream, which is unhealthy for the body. However, the cool whip is also not the most beneficial option to consume. Although it has low carbs and sugar, if you look through its ingredients list, you will realize that nothing in the list is natural. Cool whip is made of processed ingredients, milk derivatives, oils, etc. In addition, it contains loads of chemicals and additives. Such chemicals and additives are toxic and unhealthy for our bodies.

Cool whip is better than having ice cream because ice cream is frozen whipped cream. Two tablespoons contain 25 calories and 1.5gram fat, whereas two tablespoons of cool whip contain 20 calories and 1grams of fat.
Final Verdict
Cool whip is a mixture of various oils, milk derivatives, skim milk, etc. It has no natural ingredients, and it is processed food. Although it is keto-friendly, the traditional version contains a small amount of sugar.
We hope you liked our Cool Whip Nutritional Facts. For more such information, follow our Blog, foodiewish.com.