Potato is a vegetable which is liked by all as well as used in different types of dishes. It is one of the major elements in Indian food which you cannot deny. But eating a simple recipe with potato is not cool.
So you can spice it up with some different ways by which you can eat potatoes in your daily diet.
Here we have given some interesting ways which can be taken up when you are making something with potato.
Aloo Chaat is a common snack for all Indians. And potato is an integral part of our snacks. You can make alu chat by cutting potatoes in slices after boiling them. And then you can mix several boiled vegetables with it to make it rich.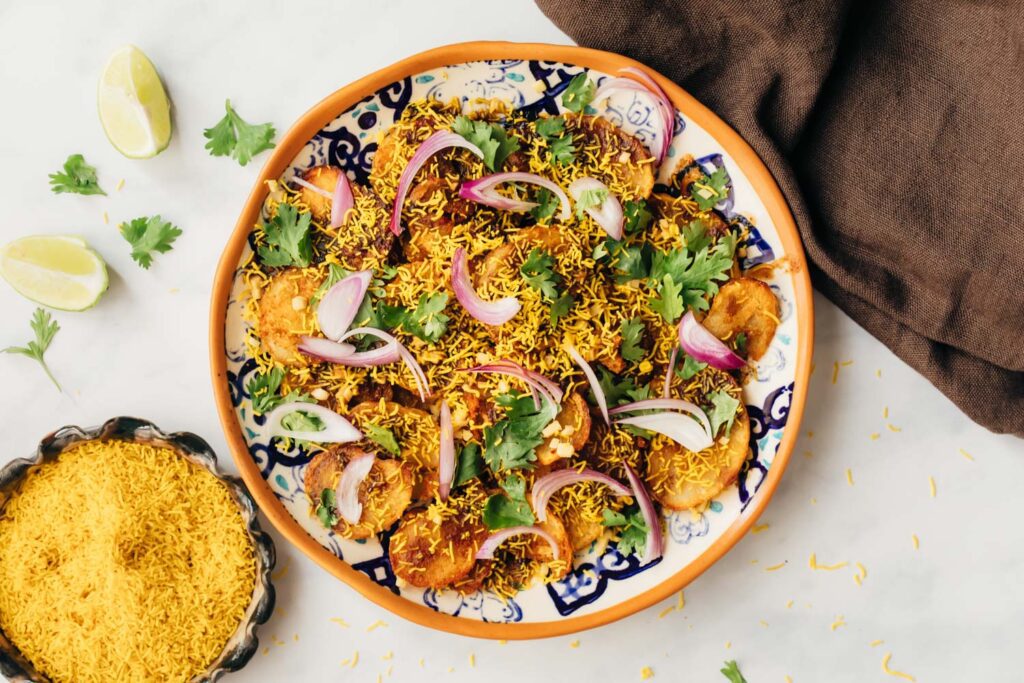 But if you don't want to eat a lot of vegetables and want to focus on a potato only, then you can just sprinkle some spices on the sliced potatoes and add some lemon juice or tamarind pulp to make it tangy.
In this way, you can have some potato to satiate your hunger in the evening time with your tea or coffee.
2. Potato Curry
We, Indians make awesome curry recipes with simple potatoes. You need to boil some potatoes and peel them off. After that, you can cut them into pieces of the shapes of your choice. Then you can make some curry with simple ingredients like vegetables or eggs.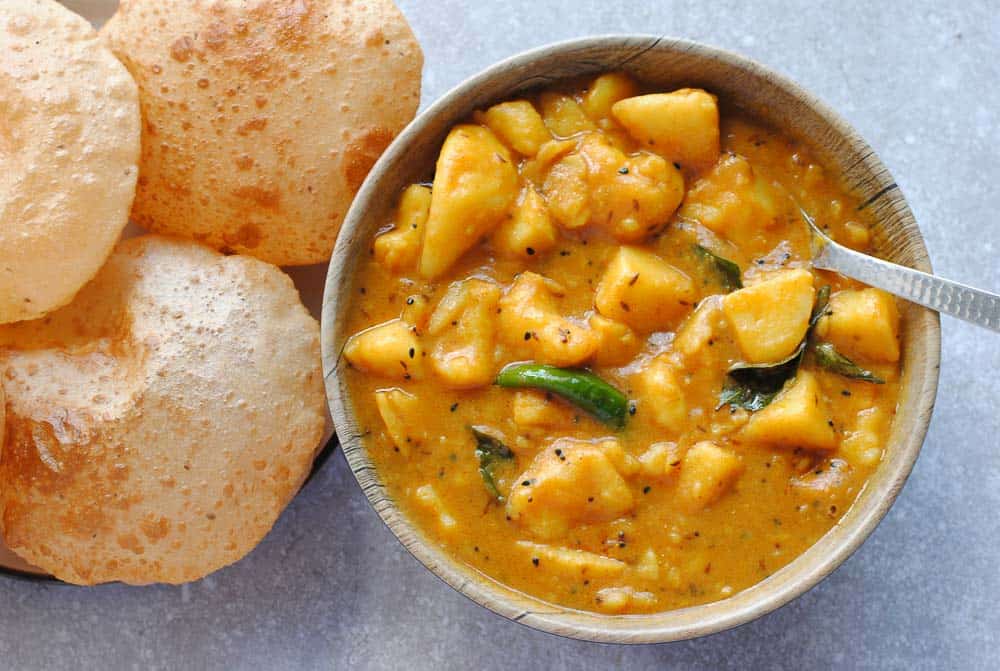 If you are a non-vegetarian person, you can add eggs to make it your staple food. Otherwise, you can have vegetable curry with a lot of potatoes in it. This type of curries generally have gravy in it and you can eat it with rice as well as roti.
3. Bake The Potatoes
Potatoes can be baked very nicely. Because it is quite soft. And that is why it is a good element to bake and eat. You can peel off the potato and bake them to eat healthily. You need to do some oil brushing on the potatoes to bake them.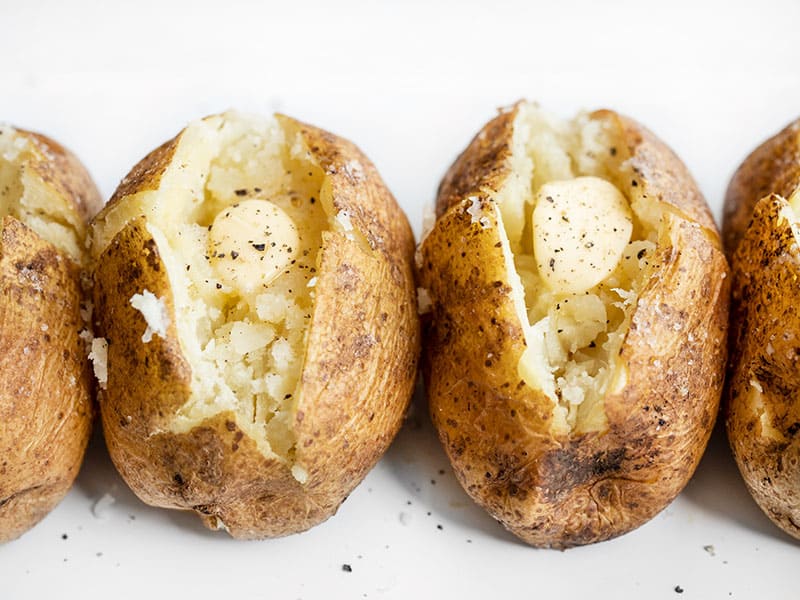 So the oil consumption will be very less. If you are a health-conscious person, then also you can have it without any tension. So if you are not finding any good way to ear potatoes then you can just bake it and eat it.
4. Potato Chips
All the time we buy the packet of potato chips from the market. But how about make it at home? Yes, you read it right. You can make potato chips at home. You have cut the potato in very thin slices so that the crisp can be obtained.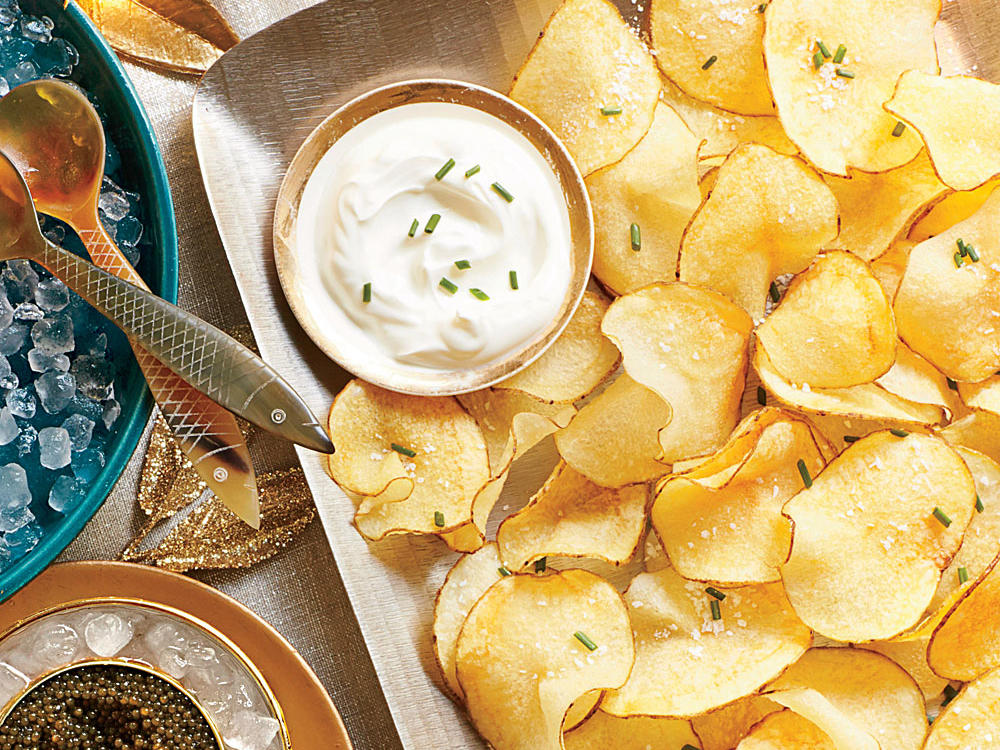 Then you have to fry them to make premium quality chips. And if you want to make it healthy, you can opt for grilling as well. In this way, you will be able to make the perfect potato chips at home.
5. Fried Potato
Eating fried with rice and Dal is a very common thing in India. So you can cut the potatoes in sticks and make some fried potatoes. You can also opt to deep-fry potato sticks to make French fries just like the restaurants. You can simply have this with your meal or tea or coffee as a snack item.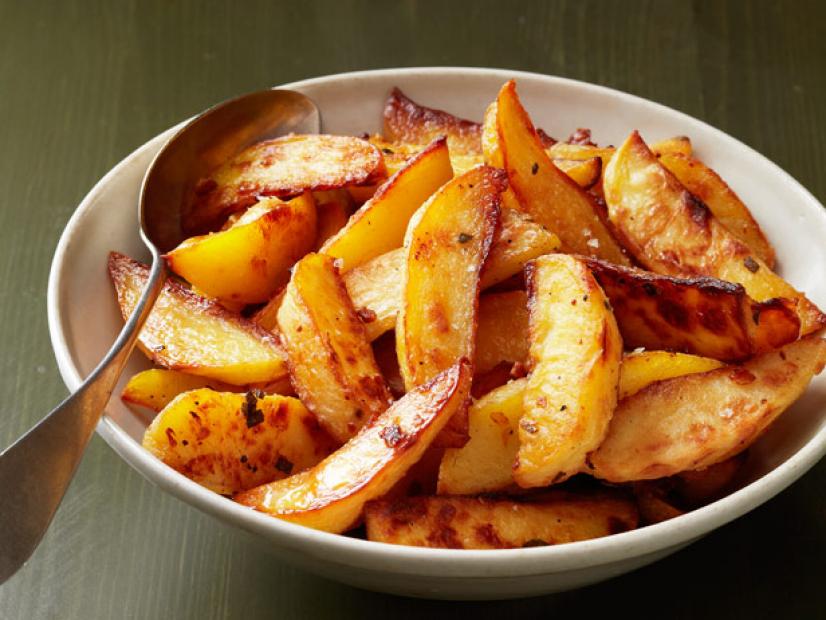 So if you cannot decide what to make with your tea then you can fry some potato as well. Next time, you don't have to worry about evening snacks at all.
6. Mashed Potato
Potato can be eaten by mashing it after boiling. It is a staple food with litti in Bihar. It is called chokha in their dialect. You have to peel off the skin of the potato and boil them for some time. Then you just have to mash it and mix it with some delicious spices. Your mashed potato is ready.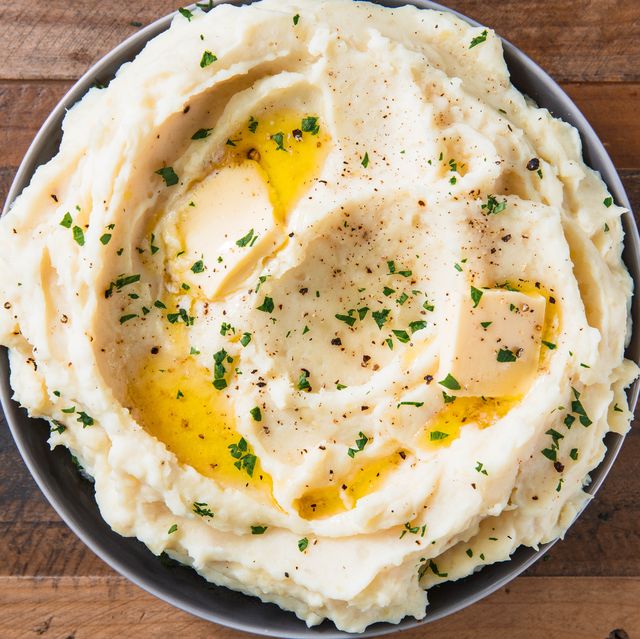 While making it, you should keep in mind that it has to be consistent and big pieces of potatoes should not come into your mouth.
7. Au Gratin
Au gratin is a very interesting French recipe made with potatoes as the major ingredient. You need to mix some potatoes with butter and cheese to make it creamy. Then you have to bake them all to complete the dish. You can also add some breadcrumbs to make it wholesome.
So if you are not into cooking but need something awesome to eat then you can make some au gratin at home. You need to keep in mind that au gratin should be creamy and consistent to get it perfect. Au Gratin can be non-vegetarian also by adding some eggs.
8. Pancakes
Yes, potatoes can be used to make wonderful pancakes. Potatoes have to be mashed and mixed with flour to make pancakes. These pancakes will be the item you have ever had in your lifetime. You can eat it with pickles or chutney if you want it spicy. You can also use some honey or jam to have it as a sweet pancake.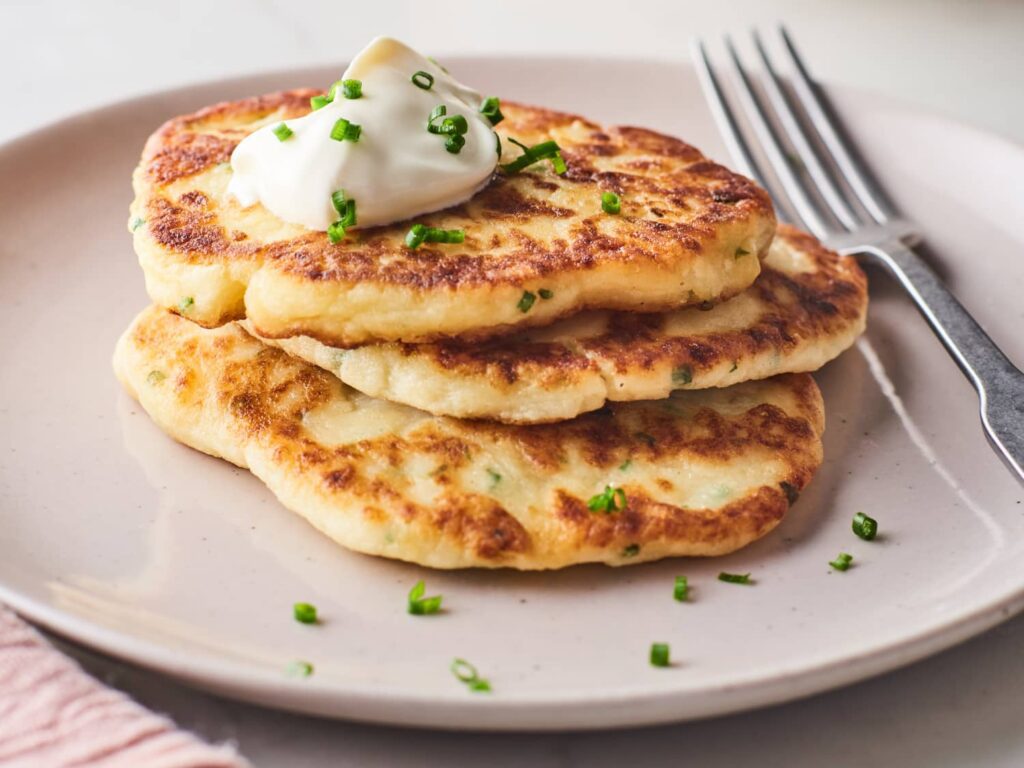 So if you want a simple dessert at home then you can have some pancakes made of potatoes. It is easy to make, tasty and quite healthy as well. Oil consumption is also very less in it.
9. Sandwiches
You can make sandwiches with potatoes. You have to boil it at first. And then you can cut them into slices and put inside the sandwich. Some people like bland sandwiches.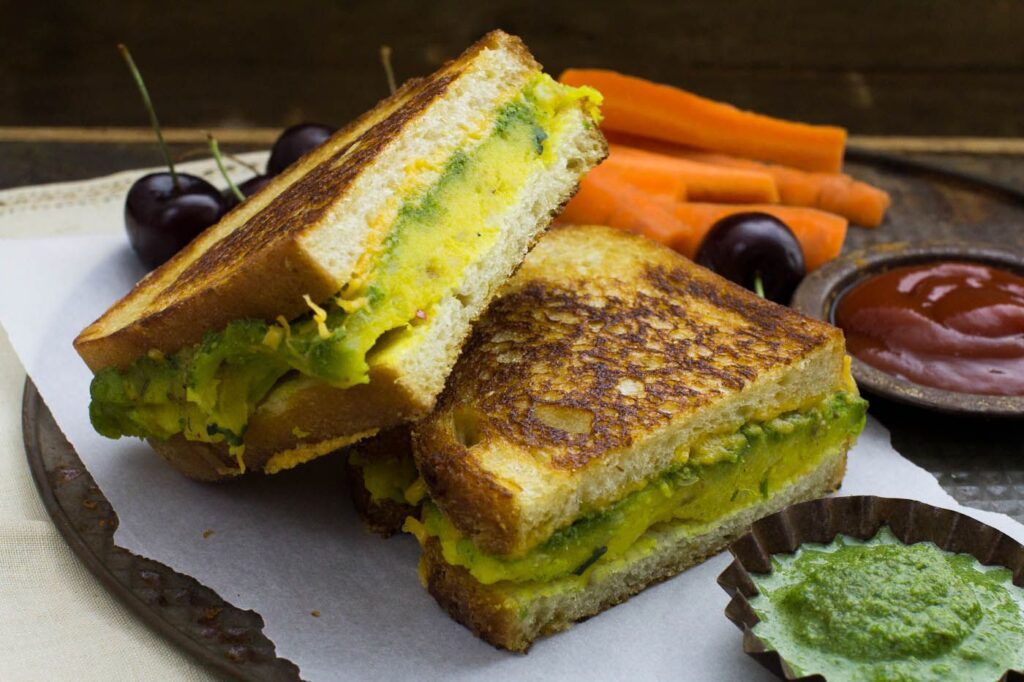 They can have it as their staple food. It is simple and also quite tasty. So it is a good option when you don't feel like eating anything spicy.
10. Roast it
If you don't think about anything with potato, then you can have them roasted. Roasted potatoes can be eaten with some spices.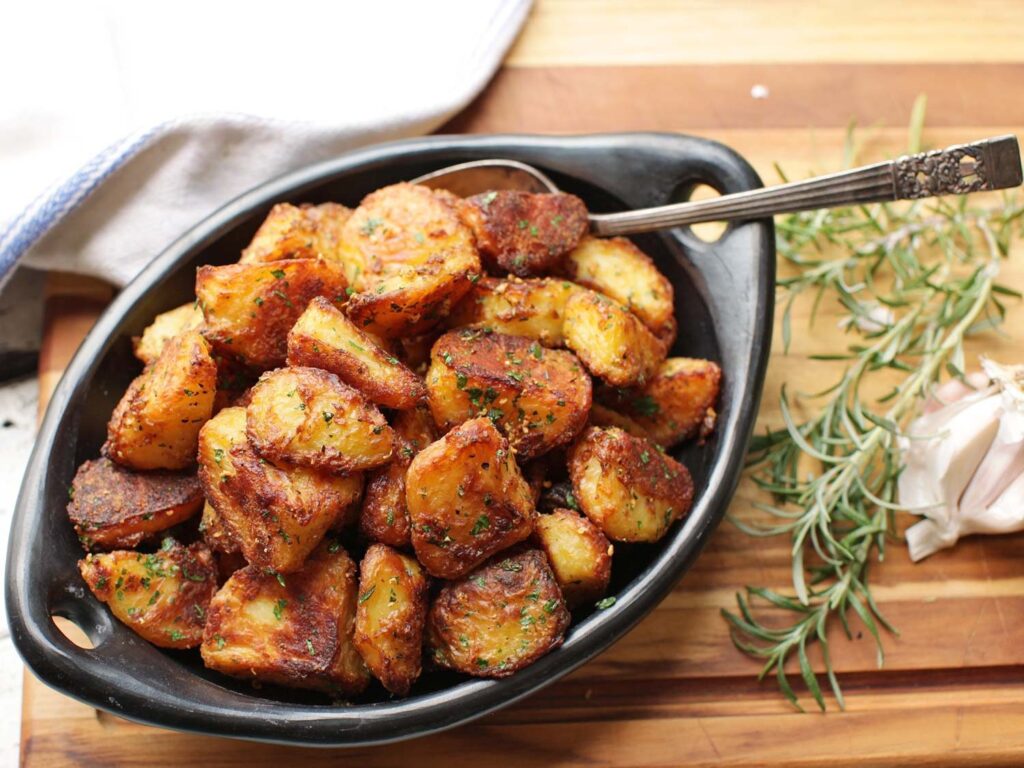 So you have to peel it off and roast in on the oven. It is a great option when you don't have much time to make something unique.
Summary
And there you have it, several delicious and versatile ways to cook potatoes. From crispy fried potatoes, to creamy mashed potatoes, to tender roasted potatoes, there is a method to suit every taste and occasion. Potatoes are a staple ingredient in many cultures and cuisines, and are a great source of nutrition and comfort. So experiment with different cooking techniques, and enjoy the versatility and flavor of this classic ingredient. Happy cooking!