Meat Jun Recipe
The Meat Jun Recipe is popular in Korean restaurants that are based in Hawaii.  It is most often served as an entree, but some places also serve it along with their mixed food platters.
Jun is a derivative of the Korean word Jeong which refers to a Korean dish made from beef that has been sliced into thin strips and then fried after dipping it in an egg batter. Meat Jun recipe gained popularity in Hawaii after it was introduced to the locals by the Korean restaurants.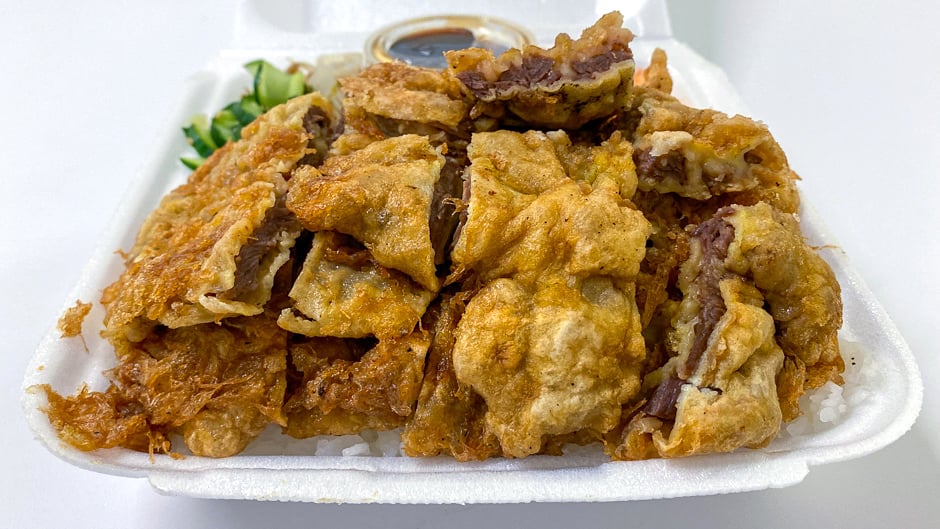 Ingredients
1 pound meat of your choice (beef, chicken, fish)
8 eggs
Flour (for dusting)
For marinade
¾ cup soy sauce
½ cup water
¾ cup sugar
Garlic (minced)
For dipping sauce
⅓ cup soy sauce
1 tbsp rice wine vinegar
1 tsp sesame oil
2 pinches red pepper flakes
1 tsp chili oil
Method of Preparation
Cut your meat into thin slices, about ¼ inch
Prepare marinade by whisking together the soy sauce, water, sugar, and garlic.  Ensure that the sugar is completely dissolved before proceeding.
Add the meat to this mixture.  Cover and refrigerate for 1-2 hours.
 Now whisk eggs in a large bowl.
Take your flour on a separate plate to dust the pieces of meat in.
Now heat oil in a pan.  Once the oil has heated sufficiently, begin dusting the pieces of meat in flour and then dip them in the whisked egg mixture.
Now shallow fry the pieces of meat in the hot oil.
Repeat this process with all the pieces of meat.  Keep flipping the pieces of meat so they cook evenly.
Let the meat cook till it is a golden brown color.
To make the dipping sauce, combine all the ingredients in a bowl and whisk them together till they are well combined.
How To Make A Large Batch of Meat Jun
If you plan to serve this at a gathering with friends, you can do so by preparing a large batch of sliced meat in advance.  This stores well in the freezer too, so you can make it well in advance and then fry it immediately before serving.  If you have frozen the meat, ensure that it is well thawed before it goes into the hot oil.
Tips For The Best Meat Jun
The meat is supposed to be crisp on the outside and tender on the inside.  This can be achieved by tenderizing the meat before starting to cook.  Beating the meat with a mallet will tenderize it to some extent.
The recipe states that it should marinate for 1-2 hours, ideally however anywhere between 4-6 hours ensures that the meat soaks up all the flavors.
Fry the strips of meat on medium-high flame.  If the flame is too low, the meat will soak up too much oil, if it is too high, it might brown from the outside while still being undercooked on the inside.  Hence, a medium-high flame is considered the most appropriate.
Drop the pieces of meat onto a paper towel as soon as you take them out of the hot oil.  This will drain all the excess oil.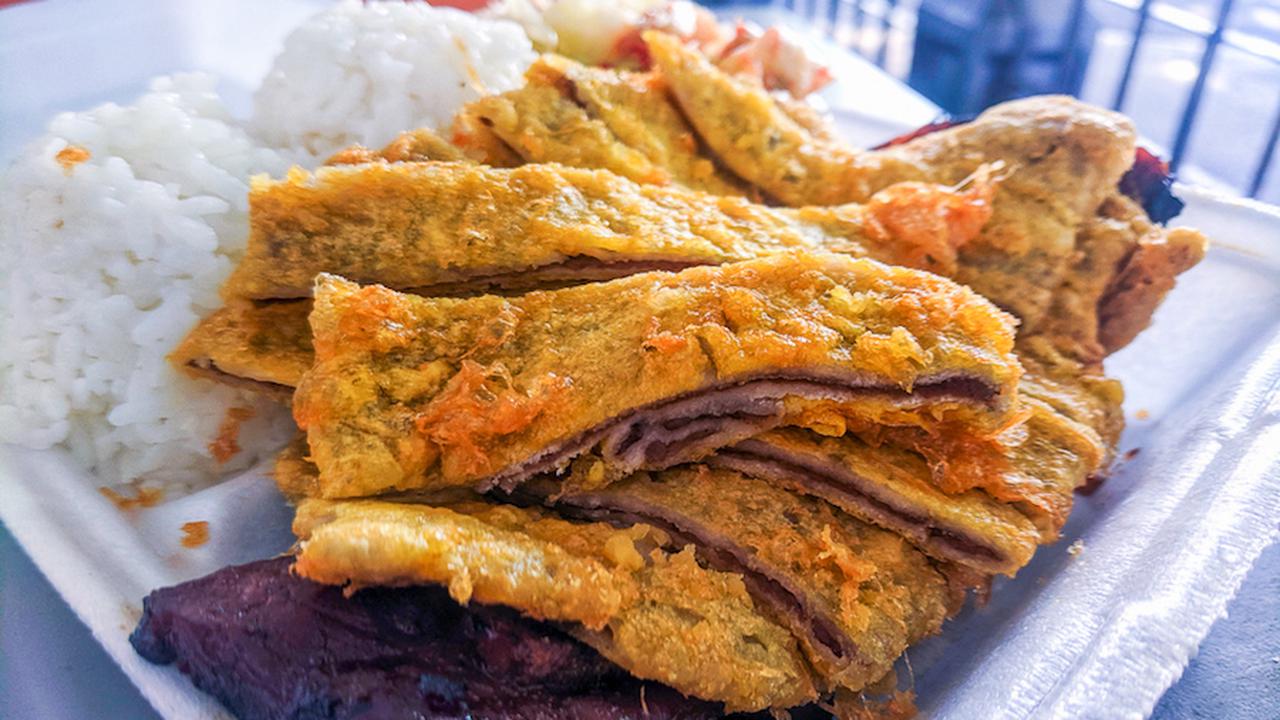 Condiments That Go Well With The Recipe
Though the recipe has a dipping sauce to go with it, here are a couple of variations you may try to go along with the crunchy recipe:
A tbsp of mustard sauce mixed in with 3 tbsp of regular mayo will give your old mayo a new twist.
Crush a few fresh mint leaves and add them to your mayo dip.  This will give you a fresh twist on mayonnaise.
You could go wild thinking of ways and possibilities to give this dish a good sidekick.  Look around for what you like and serve the succulent pieces of fried meat with one or as many accompaniments as you like.
What Kind Of Meat Is Best Suited For This Recipe?
If using beef, the ribeye steak is a good option as it is not too tough.
If you choose to go with chicken, the obvious choice will be pieces from the breast.
Though meat jun is made from strips of fish as well, you should be careful while preparing it as fish is relatively tender.
For more such traditional exotic recipes visit us on our blog foodiewish.com We have many more that will impress you.