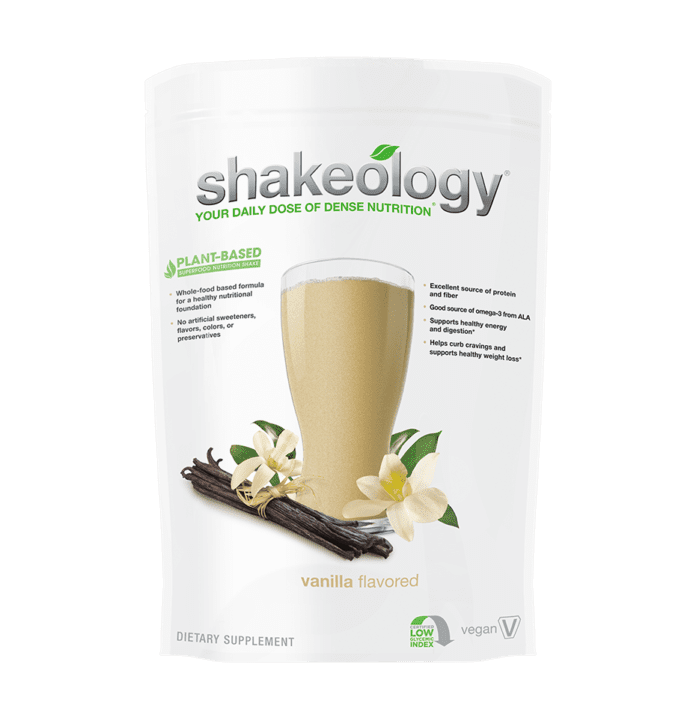 Vanilla Shakeology Recipes
Vanilla Shakeology Recipes are every fitness freak's ultimate desire.  This amazingly delicious whey powder was introduced by a fitness company in California named Beachbody.  Their line of flavored fitness powders has taken up the fitness world by storm and many are on the search to find varied dishes and drinks that they can whip up using these healthy powders.
In this article, you will find foolproof recipes that will make you power through your workout so that you can get a taste of their deliciousness.
Peaches And Cream Shakeology
Use a food processor to pulse all the ingredients listed below together and you will be left with a creamy and delightful summer drink that you can enjoy every day.
⅔ cup water
1 tbsp fresh lemon juice
1 scoop vanilla shakeology
½ cup sliced peaches
1 cup ice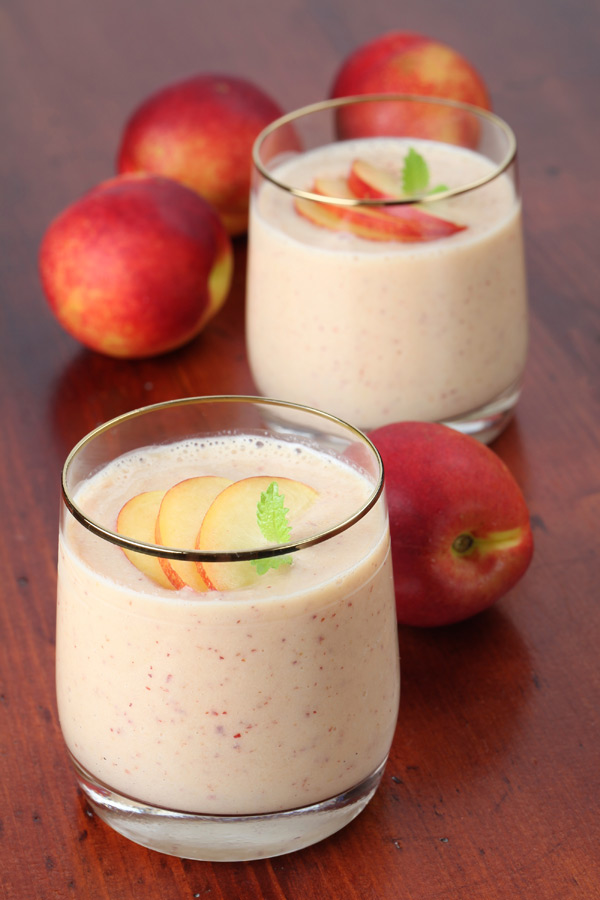 Orange Creamsicle Shakeology
This orange cooler will cool you off after a hard workout and will also remind you of the orange sorbets on a stick that you enjoyed during your childhood.
½ cup unsweetened almond milk
½ cup orange juice
1 cup ice
1 scoop Vanilla Shakeology
Blackberry Mint Julep Smoothie
This drink is inspired by what is served at the Kentucky Derby.  This purple drink is a pleasure to behold and also delicious enough to finish in one gulp.  Though the drink uses bourbon extract, you can go ahead and add in a few splashes of the real alcohol.
1 cup water
1 cup ice
1 scoop vanilla shakeology
½ cup blackberries
¼ cup fresh mint leaves
1 tsp pure bourbon extract
Minty Watermelon Shakeology
Mint and watermelon.  You will have a hard time searching for something that can be more refreshing.  After a workout, this is probably the best way to cool down, and a spoonful of the shakeology powder makes it all the more healthy.
1 cup watermelon, chopped
½ cup water
1 scoop vanilla shakeology
6 mint leaves, crushed
1 cup ice
Peanut Butter Cookie Shakeology
As the name suggests, this recipe is inspired by the desert.  The only difference is that it is devoid of the sinful calories you would normally have to consume if you have the original form of the desert.  Make this recipe once and we're sure you will be hooked onto it for a while.
1 cup unsweetened almond milk
1 cup ice
1 scoop vanilla shakeology
1 tbsp peanut butter (search for a natural form)
1 pinch of salt
1 tbsp graham cracker crumbs
Key Lime Dream Shakeology
If you love the contrast of sweet and tart flavors, this recipe will be a keeper for you.  Key lime pie though delicious is full of calories from all the sugar that goes into it to mask the tart of the limes.  Here you can enjoy the very same flavors, made in half the time and with only a fourth of the calories.
1 cup unsweetened almond milk
1 cup ice
2 tbsp fresh lime juice
1 tbsp vanilla shakeology
2 tbsp maple syrup
1 tsp lemon zest
Matcha Pink Drink Smoothie
Matcha is all the new rave with deserts.  It has a distinct flavor that provides a beautiful contrast to the sweetness in desserts.  This drink provides additional benefits of promoting digestion, reducing cravings, and boosting energy.
1 cup coconut water
1 cup ice
1 scoop vanilla shakeology
1 tbsp unsweetened matcha powder
½ cup fresh strawberries
Turmeric Smoothie
This is such an interesting drink with the combination of a spice used in a smoothie.  Turmeric is known to reduce inflammation and boost immunity, so needless to say, this is a good drink to have during the present pandemic times.  Also, the turmeric smoothie is a great drink to warm you up during the winters.
1 cup unsweetened almond milk
1 cup ice
1 scoop vanilla shakeology
1 tsp ground turmeric
Vanilla Nog Shakeology
This is a good twist on the age-old egg nog during the holiday season.  It is always a good idea to begin the holidays with eggnog and then switch to a healthier drink so as to limit the holiday weight.  This drink does seem like a good replacement for the alcohol-rich eggnog.
½ cup unsweetened almond milk
½ cup water
1 cup ice
1 scoop vanilla shakeology
1 scoop Focussed Energy Boost
¼ tsp ground nutmeg
1 tsp pure rum extract
These recipes should be enough to get you hooked on Shakeology.  Nothing beats the combination of health and taste.  For more such recipes that combine deliciousness with health benefits visit our website foodiewish.com