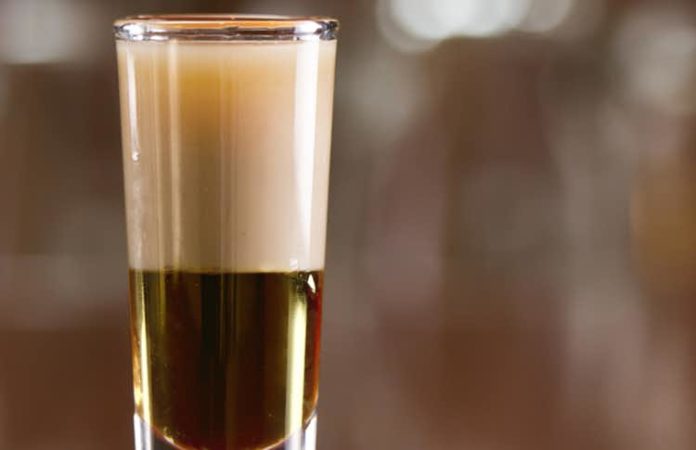 The Buttery Nipple Recipe is one of the numerous cocktails that originated in the 1980s when it was considered fun for cocktails to have scandalous names. Bartenders probably tried their good ones to outdo one another by creating a series of cocktails and giving them names that would make one blush when they ordered them at a bar.
This is a lovely sweet cocktail that you can enjoy with a meal or after it. If you have a thing for Irish Bailey, you will indeed be repeating these elegant little numbers, and the amazing part is that you can have it as shots or cocktails. Either way, it's a lot of fun. The Buttery Nipple Recipe is simple enough to replicate at home, so get ready to wow your friends at the next to get together.
The Science Behind Buttery Nipple Recipe
The Buttery Nipple is a part of a layered cocktail where two liquids of different specific gravities are poured over each other, creating two separate layers that do not intermingle. It tastes great, but it is a sight to behold. The temperature of the room plays an important role here. A cooler temperature would ensure that the liquids can maintain their specific gravities and not melt into one another.
Buttery Nipple Cocktail Recipe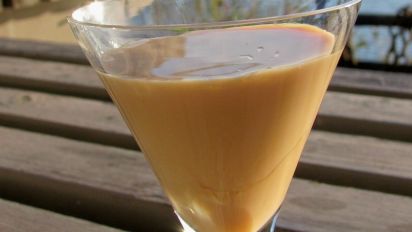 Take a cocktail glass that has been thoroughly chilled and add 1-ounce butterscotch schnapps to it.
Add 1/2 ounce of Irish Cream to it.
Add ice and shake well to form a rich coffee-colored cocktail.
Enjoy it while it is chilled.
This cocktail might be too rich for some, so it is always advised to start with a bit of the two ingredients and then modify to taste.
Buttery Nipple Shot Recipe
Add 1-ounce butterscotch schnapps to a chilled shot glass.
Very gently pour 1/2 ounce of Irish Cream over it. Use the back of a spoon to glide the liquid over gently.
If done correctly, you should observe two distinct layers of liquids that do not interact with each other.
Tools Required to make Buttery Nipple Recipe
Shot/Cocktail glasses
Measuring cup
Bar Spoon
Variations for Buttery Nipple Recipe
There are several variations to this drink that you can try:
Slippery Nipple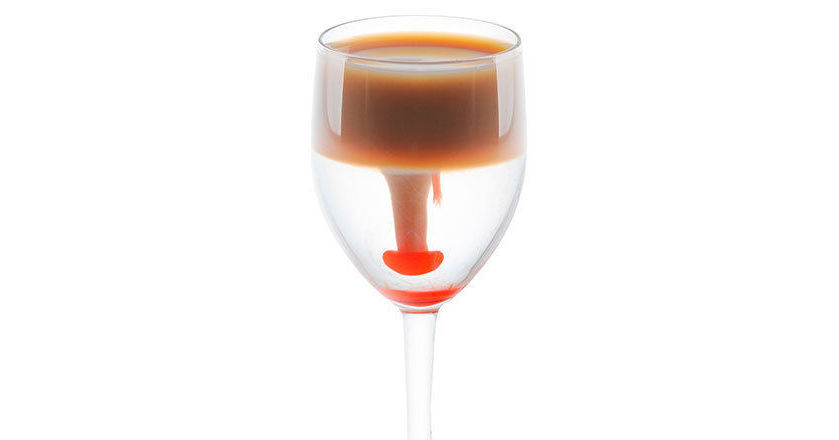 This variation is quite similar to the original cocktail, as is the name. Sambuca replaces the butterscotch schnapps, and a new drink is born.
Buttery Finger
If the alcohol in the buttery nipple is not enough and leaves you longing for a little more, try the buttery finger. Add vodka and coffee liqueur to the original mix. Load it with as many ice cubes as you'd like, and you have got yourself a heady little number. You will have to count these while you down them if you don't want to end up flat on your face before the night ends.
Alien Nipple
This green shot is another variation you should try. This one is the sober little sister of the buttery nipple. Add a few splashes of melon liqueur to the mix. This shot is not as strongly flavored as the buttery nipple. It is perfect for Halloween and college parties.
Brain Hemorrhage
This one is by far the most interesting. Replace butterscotch schnapps with peach schnapps and add a drop of Rose's Grenadine Syrup. This won't give you a stroke, but you can surely expect to have your brains blown out as it hits you.
Hiroshima Bomber Sho
Don't let yourself be intimidated by the scary name. Down this one and allow yourself to be ejected from your shell and straight into the center of the party floor. Replace the schnapps with Triple Sec in this one and add a few drops of grenadine syrup. Contrary to its name, this drink is pretty and fruity. This triple-layered shot will surely give you a boost.
Final Thoughts
Therefore, the buttery nipple shot is pretty versatile and can be custom-made into a variation. Its sweetish and mild flavor might make you believe that this is a favorite with the ladies, but you will be surprised when you see men reaching for it. Make this fantastic drink and get set to rock.