Coconut Mutton Curry is one of the delicious recipe, in which mutton is cooked with coconut milk, making it a flavoursome dish. It is very popular in South India especially in Kerala, where they use a lot of coconut products in their recipes. Coconut is very good for health also.
You may also like:
In this curry, I have not used ready made coconut milk, instead, I prepared it at home, by blending the coconut pieces.
Preparation time: 20 mins
Cooking time: 30 mins
Serves: 2
Coconut Mutton Curry Recipe Ingredients: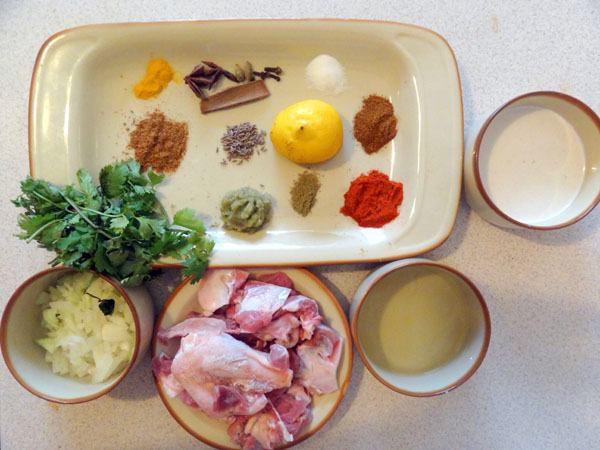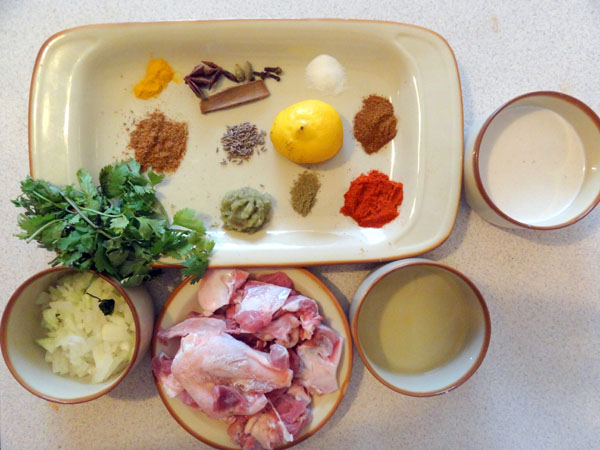 250 grams Mutton
1 tsp ginger garlic paste
2 tsps red chili powder
1/2 tsp turmeric powder
2 tsp lemon juice
Salt to taste
2 tsp coriander powder
1/4 tsp fennel powder
3-4 table spoons oil
4 cloves
2″ cinnamon stick
2 star anise
2 green cardamoms
1 tsp cumin seeds
1 onion, chopped
1 tsp mutton masala
1 cup thick coconut milk
1/4 bunch coriander leaves
Coconut Mutton Curry Recipe Preparation:
Wash mutton and marinate it with ginger-garlic paste, half of the red chili powder, turmeric powder, lemon juice, salt, half of the coriander powder and fennel powder; then mix it well and keep it aside atleast 1 hour.
In between we can prepare coconut milk for curry. For that cut coconut in to small pieces and blend it for fine paste. Add water and filter it then keep the coconut milk aside.
Now pressure cook the marinated mutton for 20 mins in medium flame and keeps it aside.
Now heat oil in a pan and add cloves, cinnamon stick, star anise, green cardamom and cumin seeds then fry them for 1 minute.
Now add chopped onions and fry them until the onions becoming golden brown color. Then add boiled mutton in to a pan and mix well.
Then add remaining chilli powder, coriander powder, mutton masala, and coconut milk then mix well and close the lid. Let it cook for another 10-15 mins in low flame.
Finally add chopped coriander and switch off the flame.
Serving Instructions:
Serve coconut mutton with plain rice or chapati.