A paya recipe that is spicy and tasty is a must on every foodie's wishlist. Paya is a dish that is popular all over India, Pakistan, and their neighbouring countries. It is made from the hoof of a four-legged animal. Paya recipe may be made using the hoof of a cow, goat, buffalo, or sheep. It is also called "trotters." Paya Recipe is a kind of stew in which the meat is cooked until absolutely tender with various spices.
Different regions in India boast different recipes for the dish. The one detailed below is a variation that is available in the South Indian city of Hyderabad, famous for its spicy Awadhi cuisine.
How to clean trotters?
Long before you begin to cook the trotters, they need to be cleaned. This is to be done with utmost care as the hoof tends to be the most unsanitary part of an animal. Hence, it is of utmost importance that they are completely devoid of any impurities that might be unfit for consumption. Follow this step by step process to clean the trotters:
Make sure that the trotters do not have any hair on them. Usually, the butcher will burn off all the hair on them, and you might only notice tissue that has been charred because of the burning process. If there happens to be any remaining hair, use a sharp knife or a blade to scrape it off.
Wash the trotters under running water.
Sprinkle equal quantities of baking soda and salt on the trotters and keep them aside for a few minutes.
Once it has been around 5 minutes, you can use a toothbrush or a soft-bristled brush to scrape off any remaining dirt or grime that might have remained.
Wash the trotters under running water to remove any salt and soda. It is advisable to wash them at least thrice so that they are clean.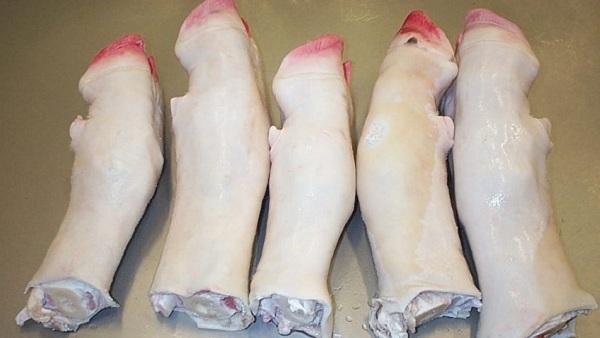 Ingredients to make Paya Recipe
3-4 tbsp oil
5-6 onions, finely sliced
3 pieces black cardamom
3 pieces green cardamom
2 pieces cinnamon
2 pieces star anise
6-8 pieces whole peppercorns
4-5 cloves
1 tbsp cumin seeds
1 tbsp garlic paste
1.5 tbsp ginger paste
750 gm trotters
2 tbsp red chilli powder
1 tbsp coriander powder
½ tbsp turmeric powder
2 glasses water
Salt to taste
Method of Preparation for Paya Recipe
Put a pressure cooker onto the gas and allow it to heat up for a bit. Add some oil to the cooker.
Once the oil is hot enough, add in the sliced onions. Cook until the onions are soft.
Now add all the whole spices, namely, black and green cardamom, cinnamon sticks, star anise, whole peppercorns, cloves, and cumin seeds. Stir it around and cook for another few minutes.
Add ginger and garlic pastes. Cook this for about 2 minutes, until the raw smell goes.
Add the trotters and cook without the lid for around 5 minutes.
Add in the powder spices, chilli powder, coriander powder, turmeric powder, and salt. Mix this well with the meat and again cook without the lid for 5 minutes. Ensure that the spices have coated the mutton well.
Add the water and let the mixture come to a boil. Then, put the cooker's whistle and let it cook on a medium flame for around 20-30 minutes.
Once the mutton has cooked, it will begin to release an aroma. Please switch off the flame and allow the cooker to release its pressure normally.
Open and check to see if the meat was cooked through. If it is still tough, put it on the flame for a further 10 minutes.

Tips For The Best Mutton Paya Recipe
This recipe can also be recreated using a firewood flame. You can either use an earthenware vessel for that or cake your kitchen vessels with mud before putting it directly on the flame.
You can either sprinkle the powdered spices directly into the vessel or make a slurry of them along with a few drops of water. This prevents the spices from getting burnt.
The meat should be falling off the bone. Only then will the gravy get its taste, so don't be afraid to put it on the gas till you reach that stage.
If you feel that the gravy is too much, you can reduce the gravy by cooking without the lid. Be careful not to overcook the meat, though.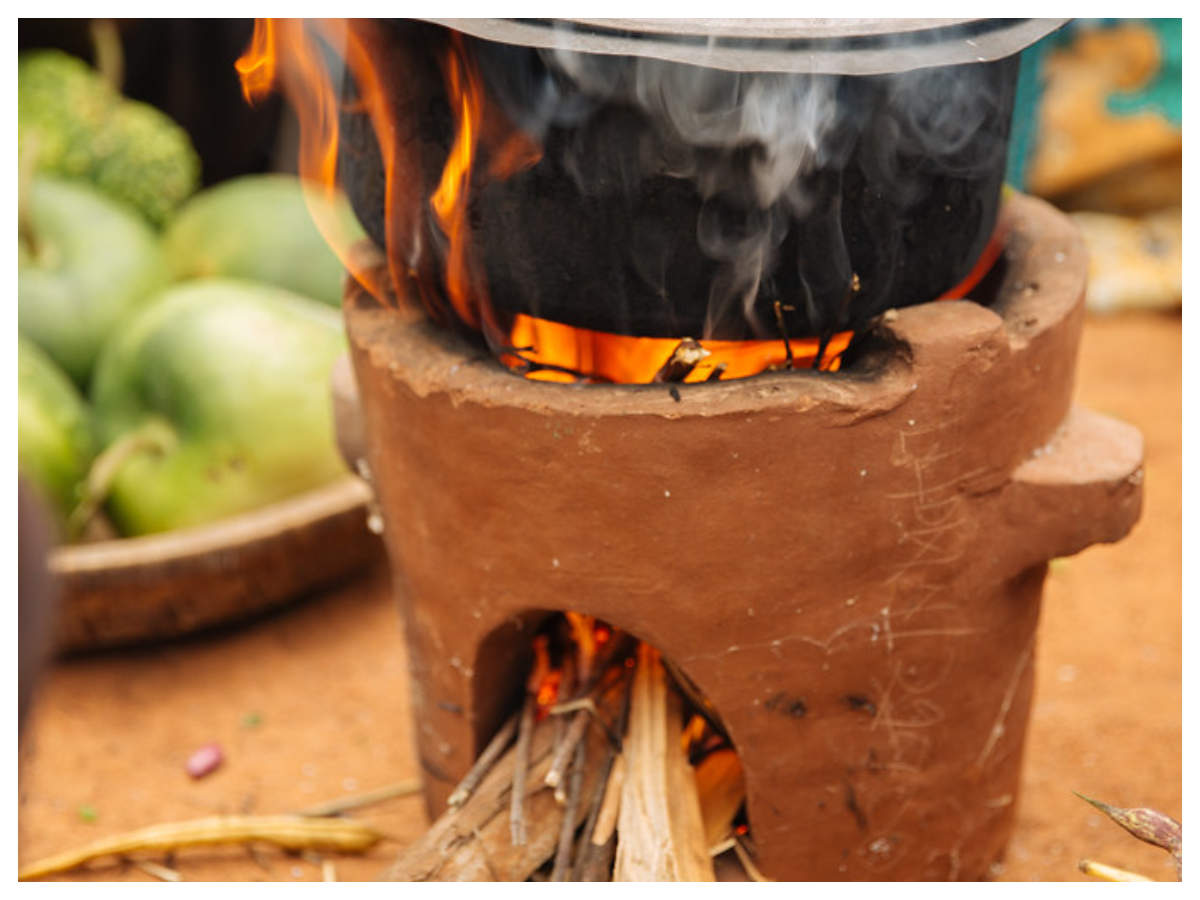 Summary
Mutton Paya is an exotic runny, soupy curry made with goat trotters & few special spices. The juicy marrow & the cartilaginous joints of the goat trotters makes this Paya curry totally out of the world. This Instant Pot Mutton Paya curry is easy, delicious & tastes best with steaming white rice or Naan. Pressure cooker method is included in the post too!