Recipe is one that is rich and creamy. It has milk that has been sweetened with condensed milk and flavoured with a number of ingredients. The milk is loaded with sago or vermicelli, or both and spiced mildly with cardamoms, rose water and cinnamon sticks. This is a popular desert that has a number of variations and is enjoyed differently all over the World.
Though majority of people prefer to consume the desert while it is still hot or warm, it is not uncommon to have it chilled. Chilling dulls the flavour slightly, but it is still delicious and refreshing.
Where did Boeber Recipe originate?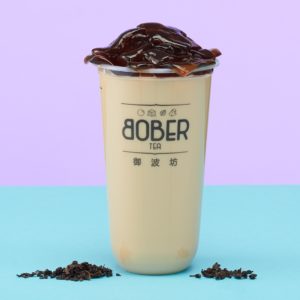 The origins of this dish is credited to the Cape Malay clan of South Africa. They have a mixed ancestry from East Africa, Indonesia and India. Though the dish has its origins in South Africa, it has travelled over the globe and is prepared differently all over the World.
When is it served?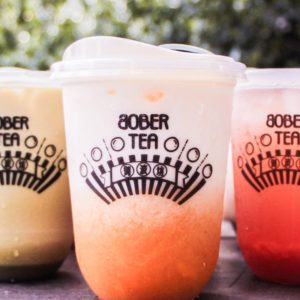 Traditionally this drink is served on the 15th night of Ramadan to celebrate the middle of the period of fasting with a little feast. We are pretty certain though that once you have tried the recipe, you will be making this delicacy every now and then.
Listed below are three variations of this sweet delicacy that will leave your taste buds asking for more of it.
Recipe 1
Ingredients
50 gm butter

¾ cup sago

200 ml water

250 gm vermicelli

3 cinnamon sticks

5 cardamom

50 gm sultanas

3.5 litre milk

½ tin condensed milk

1 tin evaporated milk

¼ cup desiccated coconut

15 ml rose water

50 gm almonds
Method of Preparation
The sago should be soaked for around 20 minutes to drain off all the extra starch.

Melt butter in the pan.

Now add the vermicelli and let it brown in the butter.

Now drop the cardamom, cinnamon and sultanas in the pan.

Stir in the milk after a few minutes.

Let the milk boil and then add the sago into it.

Simmer for about 30 minutes while stirring it often.

Once the sago has become transparent, add evaporated milk.

Add the remaining ingredients and give it a good stir before serving it hot.
Recipe 2
Ingredients
100 gm butter

200 gm vermicelli

½ tsp cardamom powder

3 cinnamon sticks

2 litres milk

¼ cup sago

2 tsp rose water

¾ cup sugar

1 tbsp coconut

50 gms almonds
Method of Preparation
Soak sago in 200 ml water for about 30 minutes.

Melt butter in a large saucepan.

Add the vermicelli, almonds and toss around till it is almost brown in colour.

Add cardamom powder, rose water, sugar and milk and allow to boil for a while.

Stir in the soaked sago and simmer until it has turned transparent.

Simmer for a few more minutes while you keep stirring to avoid the mixture getting burnt.

Serve while still hot.
Substitutions to the recipe
Since this recipe is so versatile, you can substitute the ingredients. A few examples are mentioned below:
You can substitute the condensed milk with sugar.

The sugar in itself can also be substituted with jaggery if you are looking for a healthier option.

If you want to leave out the sago, that can be done too. Just increase the quantity of the vermicelli. The dish will end up not as thick as it will be if sago is added, but the flavour remains unchanged.

Some people enjoy this drink after it is chilled. If you are planning to chill it though, you should increase any one sweetening agent in it as the sweetness decreases on cooling.

If cardamom powder is unavailable, you can crush 7-8 whole cardamoms and add them to the milk. They will dispense a more potent flavour.

You can use any dried fruit that you like. Sultanas are preferred because they add a tardiness to the milk which is a good contrast to the sweet. You could also add raisins.

You can completely leave out condensed milk if you use half milk and half cream to make the desert. This will give it a deeper and richer flavour.
Our blog, foodiewish.com is filled with many more such exotic and delicious recipes that any food lover would love to try. Take a look at our recipes and you will surely keep coming back for more.
Summary
And that's a wrap on our Boeber recipe! We hope you enjoyed making and drinking this sweet and aromatic Middle Eastern drink. If you have any questions or comments, feel free to reach out. Until next time, happy mixing and enjoy your Boeber deliciously.