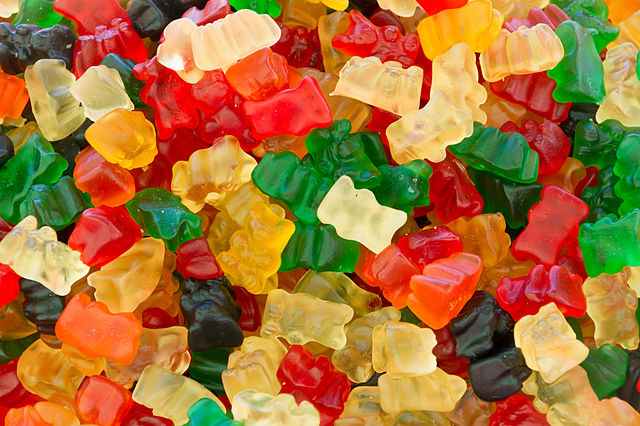 While gummy bears are a tasty delicacy, you should know that certain varieties may cause you to run for the bathroom. However, if you're the unfortunate one who ends up experiencing the adverse effects of sugar-free gummy bears, then the humour won't cut it.
Gummy Bears Nutrition Facts You Won't Like To Miss!
Although gummy bears seem to be a healthier sweet treat since they are fat-free and lower in calories than many other forms of candy, such as milk chocolate, they are rather unhealthy. While a few gummy bears here and there won't harm your health, if you eat a lot of the candy at once, you'll be consuming too much sugar. Gummy bears are nutritionally worthless since they don't contain any vitamins or minerals.
Be thankful for the 1980s. In 1985, Disney's first big animated television series, The Adventures of the Gummi Bears, aired on NBC and ran for six years, launching the Bears into stardom.
Now, let's have a look at the amazing Gummy Bears nutrition facts in detail.
Gummy Bears Calories
How many calories are in a Gummy Bear? The precise values may be seen below. Let's try to understand the calorie content in grams in this tasty candy.
Total Fat 0g

Saturated Fat 0g

Polyunsaturated Fat 0g

Monounsaturated Fat 0g0%

Cholesterol 0mg

Sodium 9.7mg

Potassium 1.1mg

Total Carbohydrates 22g

Dietary Fiber 0g

Sugars 13g

Protein 0g
Here's a more detailed chart on Gummy Bears nutrition facts for reference.
Also, you can try the Albanese World's Best 12 Flavor Gummi Bears which are gluten-free.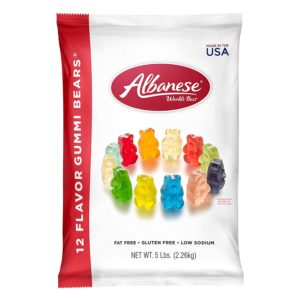 Interesting Facts about Gummy Bears Nutrition
All the sugar in gummy bears is in there. A typical serving of gummy bears includes between 21 and 22 grams of sugar or roughly 17 or 18 pieces. Between 5.25 and 5.5 teaspoons of sugar may be found in that quantity of sugar. It is recommended that women take no more than six teaspoons of sugar per day and males no more than nine teaspoons. Overconsumption of sugar is linked to obesity and heart disease. According to the Cleveland Clinic, inflammation and high blood pressure are some side effects of a diet heavy in sugar.

Gummy bears contain between 2 and 3 grammes of protein in a serving of 17 or 18 pieces. This equates to 4% to 6% of the 46 grams of protein required daily by women and 4% to 5% of the 56 grams daily needed by men. It would help if you had protein for your body to operate correctly, but gummy bears aren't the healthiest way to get your fix. According to the CDC, lean meat, fish, low-fat dairy, nuts, seeds, eggs, and beans are some of the best sources of protein.

Iron, calcium, and vitamin C are not present in any quantity in a serving of gummy bears. Gummy bears still have calories, ranging from 110 to 140 per serving. That means you'll have less space in your diet for more healthy foods like fruits, vegetables, and whole grains. There are several health benefits to eating an apple instead of gummy bears, such as potassium, vitamin C, and fiber, which you'll lose out on if you eat gummy bears instead.

It's OK to indulge in a few gummy bears here and there as long as you don't make them an everyday component of your diet. Consider your gummy bears' calorie and sugar levels when planning your daily food to avoid ingesting more than you need. While gummy bears can satisfy your sweet tooth when eaten in moderation, they lack the essential vitamins and minerals that fresh fruit and plain yogurt provide.
Some Additional Gummy Bears Nutrition Facts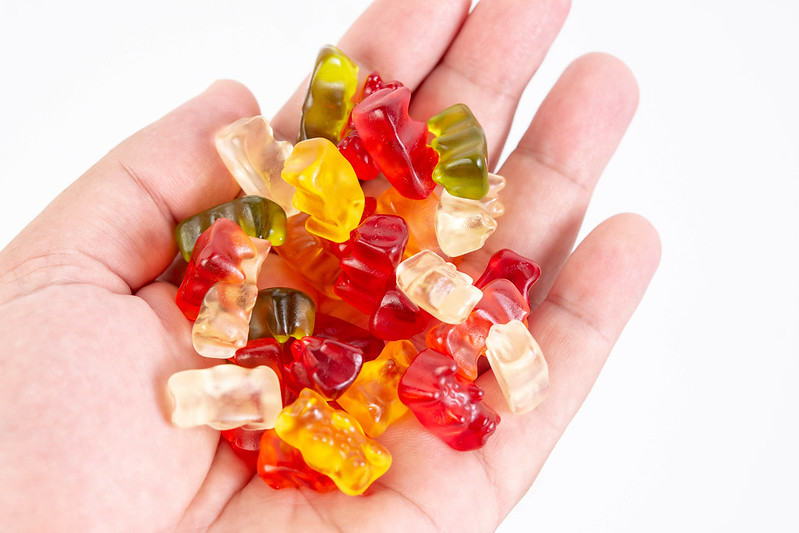 Hans Riegl, a confectionery worker in 1920, was fed up with his job and decided to leave. Using an old marble slab, he experimented with producing hard candies. He decided to combine his name with his hometown of Bonn, Germany, to form a new company for his new firm. It's like Haribo and Hans Riegel Bonn! He started the firm with his wife, Gertrud, as the first employee (she would ride her bike around to distribute the candy), but by the 1940s, the company had grown to more than 400 people. In 1945, Hans Riegel died, and his two sons, Hans Jr. and Paul assumed the company's leadership.

Strawberry gummy bears, which seem to be apple- or watermelon-flavored, are green. Also, the white ones are flavored with pineapple. In other words, everything you thought you knew is a lie.

You probably didn't know that the green Haribo gummy bear honestly tastes like strawberry until now, did you? After all, who would have guessed? While the red bear on Trolli is strawberry, that on the other brand's red bear is lime. Haribo's colorless gummy is pineapple, whilst Trolli's is grape.

Xylitol, a germ-fighting ingredient, is now being tried in a new kind of gummy that may help prevent cavities by sticking to your teeth when you eat it. As well as improving your teeth, Trolli has also produced an active line of gummy candy that boosts your immune system.

The giant gummy bear on the market weighs in at 26 pounds and packs 32,000 calories. So, where do we buy one of these?

It's no secret that Marilyn Manson likes gummy bears to the point that they're included on his backstage rider. But we're more impressed with Jennifer Lawrence, who unintentionally charged Lenny Kravitz's hotel room $500 worth of gummy bears on a late-night transaction.
We hope you found this article on Gummy Bears nutrition facts helpful.
For more such informational content on health and nutrition, do follow our blog foodiewish.com