Muscle Milk Nutrition Facts – Muscle milk provides the additional protein to keep your body in a positive protein balance and help promote fast exercise recovery. It helps to increase energy levels and supports building lean muscle. Muscle milk offers the necessary nutrients and supplements to maintain a well-built body. Here, on this page we have provided the detailed Muscle Milk Nutrition Facts
Muscle Milk Nutrition Facts
Muscle milk is a protein supplement drink used by young adults and exercise enthusiasts. It is available in all supplement stores and nearby supermarkets, and corner stores.
According to its website, the ingredients used in the muscle milk powder: are calcium, sodium caseinate, milk protein isolate, maltodextrin, fructose, potassium citrate, vitamin-mineral blend, among others.
While there are ingredients in muscle milk that can be harmful, the question depends on whether it is good or bad for you? Let's check some lesser known Muscle Milk Nutrition Facts.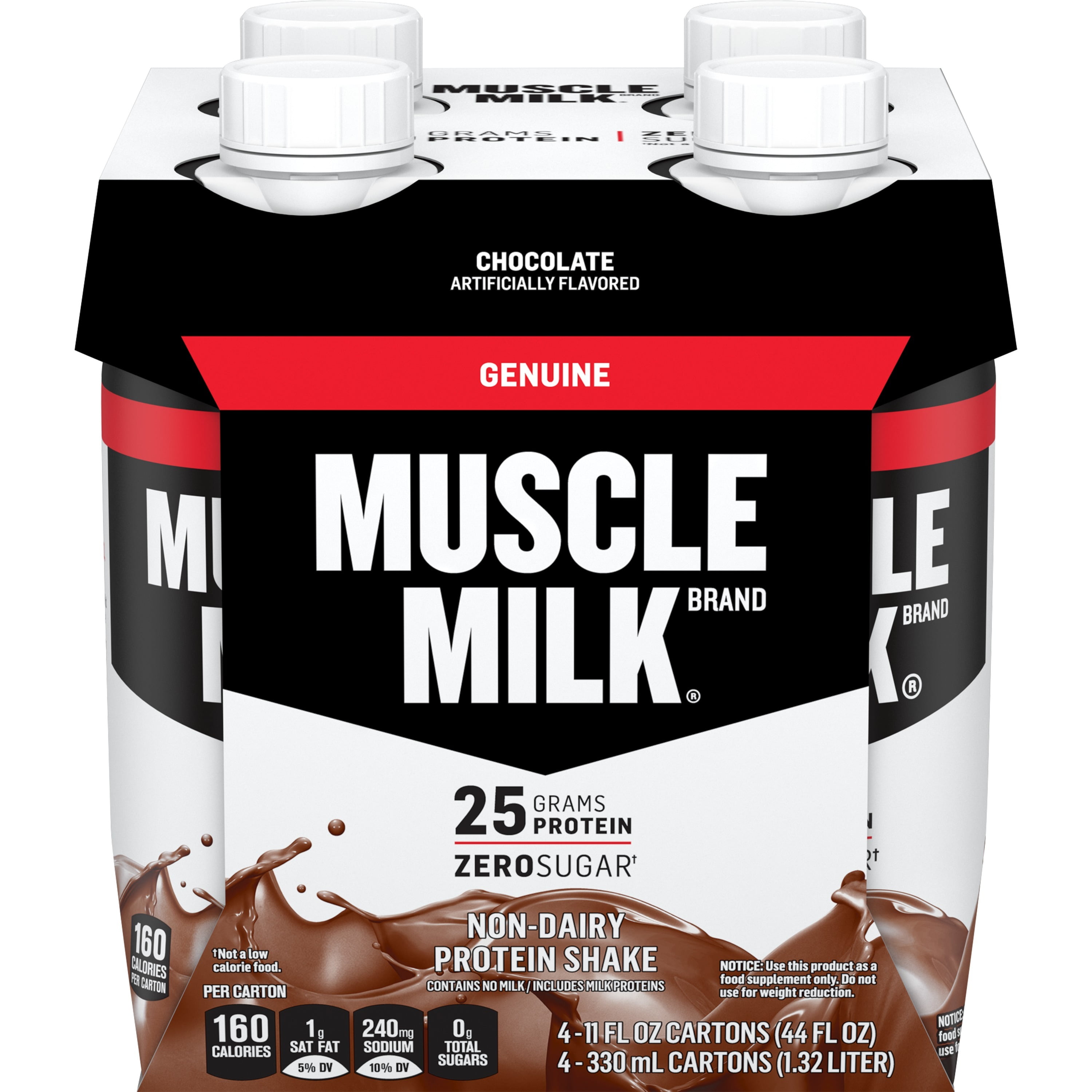 Muscle Milk Nutrition Facts – Nutrition Info
Here, we have mentioned the Muscle Milk Nutrition Facts with its nutrition details.
CALORIES – 150kcal

NET CARBS – 9g

FIBER – 2g

SUGAR – 2g

PROTEIN – 16g

FAT – 6g

CHOLESTEROL – 10mg

CALCIUM – 250 mg

IRON – 2.7mg

MAGNESIUM – 60mg

PHOSPHORUS – 200mg

POTASSIUM – 210mg

SODIUM – 85mg

ZINC- 2.3mg

COPPER – 0.3mg

FOLATE – 60mcg

VITAMIN A – 225mcg

VITAMIN B1 – 0.2mg

VITAMIN B2 – 0.3mg

VITAMIN B3 – 3mg

VITAMIN B12 – 0.9mcg

VITAMIN C – 9mg

VITAMIN D – 1.5mcg

VITAMIN E – 3mg
Opting for a perfect protein supplement is confusing. It's hard to choose the best protein powder unless you understand the ingredients present in the powder and its uses. Muscle Milk Nutrition is a good protein powder mix available with additional nutritious ingredients.
Important Tips Related to Muscle Milk Nutrition Facts
Muscle milk is a good protein powder supplement among many workout enthusiasts if you don't have an issue with extra carbohydrates and fats in your daily protein shake.

Whether you should drink muscle milk or not depends on your health goals and needs.
What is a Muscle Milk drink?
Muscle milk is a good choice for extra protein supplements before or after a workout for exercise enthusiasts planning to build muscles. It is a supplement used for a variety of goals.

It can be used as a supplement to gain weight, add muscle, use as a recovery drink after workouts or as a meal replacement. The purpose of drinking muscle milk depends on your goal and needs.

Muscle milk contains a mixture of various ingredients. It's a protein blend drink that includes: whey protein, whey protein concentrate, maltodextrin, calcium sodium caseinate, milk protein isolate, non-dairy creamer, canola oil, calcium phosphate, crystalline fructose, cocoa powder and other active ingredients like glutamine and taurine.

There are several types of products available under the muscle milk name. Includes protein supplement powder and ready to drink shakes available and sold in the refrigerated section of supermarket stores.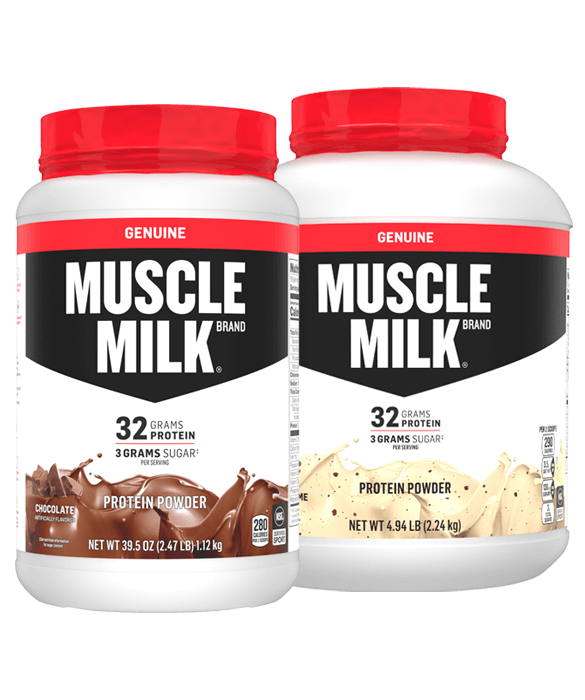 Tips on buying muscle milk drink
Buying concentrated muscle milk powder is the best cost-effective benefit.

The ready to drink muscle milk can cost you more but has the same nutritional benefits as the concentrated powder.

For discounts and offers on muscle milk supplements, you can try buying them from health stores or amazon.
Health Benefits of Muscle Milk
Muscle milk contains 100% whey protein, the most prevalent form of protein in muscle drinks. If you're a weight lifter or planning to build muscle, the protein in the muscle milk helps you build muscles without gaining fat.

The next ingredient in muscle milk is calcium sodium caseinate, a form of milk protein different from whey protein. While protein digests quickly, casein is a slow-digesting protein that helps to boost muscle growth and aid recovery after physical exercise. The casein content in muscle milk helps improve your health and increase your daily protein intake that plays a vital factor in weight loss and muscle growth.

Muscle milk has a third protein called milk protein, which is a type of protein that contains both casein and whey protein and is safe to drink even if you're lactose intolerant.

Muscle milk contains soluble vegetable fibre. There are two types of fibre- "soluble and insoluble." That is important for heart health.
Drinking muscle can help you gain weight
Muscle milk is high in calorie content, making it a suitable protein supplement to gain weight for sports and other reasons.
Is muscle milk healthy for you?
It is not an entirely unhealthy drink, but it may be good or may not be perfect for your goals and needs. Depending on your needs, whether you want to gain weight, get stronger or leaner. Muscle milk provides those extra calories from fats and some weight gain ingredients. So it may not be suitable for those hoping to lose weight.
Take away from Muscle Milk Drink.
As we have provided all the Muscle Milk Nutrition Facts, which concludes the details i.e. Muscle milk does have advantages because it is an easy way to increase protein intake. This product is relevant for those who work out intensely and need protein to aid muscle recovery. 
It is not ideal for people who are planning to lose weight. Instead of drinking protein powder drinks like muscle milk, it is much better to focus on protein-rich foods and whole foods that help balance nutrients in your daily life, keeping you healthier way better than protein shakes. 
There is always a question of whether protein supplements are good for you or not? It is better to discuss your needs and goals with your nutritionist, dietician and physical trainer before taking supplements like muscle milk.
We hope you liked our Muscle Milk Nutrition Facts. For more such information, follow our Blog, foodiewish.com.