Is it time to give your kitchen a new look? Alright, then! This text will give you insight into some of the latest kitchen trends that might serve as inspiration for your new remodeling projects!
Here is the thing! Every couple of years or so, we usually get bored with the look of our homes, and we feel ready to introduce some changes! It stands for all rooms in general, but especially for the kitchen. Regardless of whether we enjoy cooking or we cook because we have to, the fact is that many see the kitchen as one of the most vital rooms in the house and we spend a lot of time there.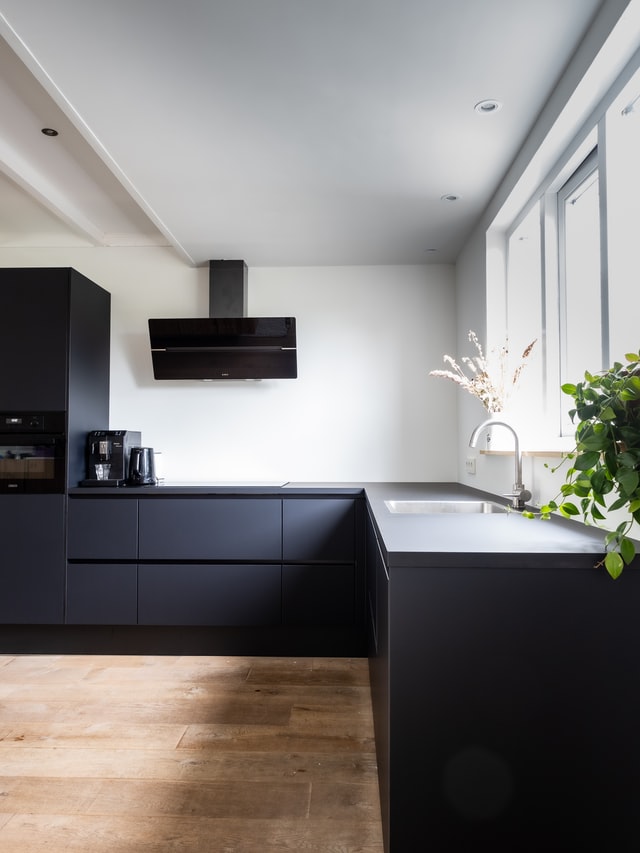 Now, it appears that as often as we want to make changes, there are also always new kitchen trends. Now, the thing is that they are changing all the time. Thus, it can be difficult to always be up to date, and know how to choose the option for your kitchen! That is the reason why we consulted with some of the interior designers and asked them to help us understand the kitchen trends design and all those must-have kitchen gadgets. What is clear after talking with them is that black kitchens are again fashionable. Let's see some of these new black kitchen trends and why they are becoming so popular.
Why is Black Kitchen Trendy
Some people think of kitchen trends as dark that they are too aggressive, but the reality is that they are also quite chick. Besides this, a black kitchen, for some reason, always looks more expensive and sophisticated. And above all, you can combine a black kitchen with any type of furniture and so on.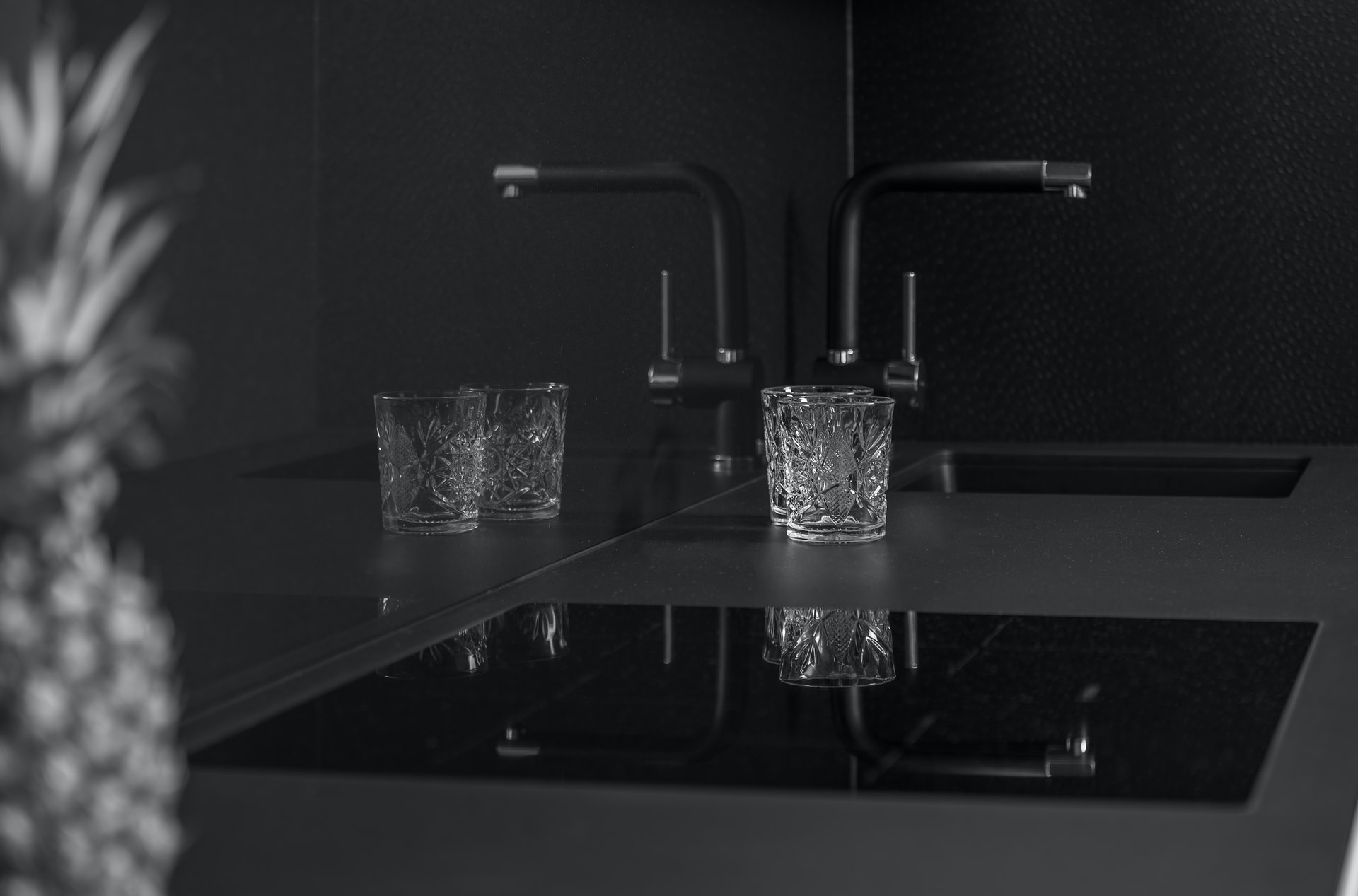 The Latest Kitchen Trends
Dark Accent
You know accents are a significant part of any kitchen. They exist and look good in any color. But when you put a black vase, for example, it completely changes the feeling of the kitchen. It shows not only the money but also an exquisite taste.
Lighting
Maybe you are worried about installing black lighting in your kitchen because you read or heard somewhere that it kind of dims the light. But this is a misconception. Black doesn't stop the light, quite the opposite. If you look at the magazine with the kitchen trends for 2020, you will see that the popularity of black lamps and soon is on the rise!
Total Black
If your friend told you that she or he painted the entire kitchen in black, you might be surprised at first. But when you visit them and see how it looks, you will probably want to do it yourself. It is incredible, but black walls, appliances, and everything else in dark colors truly can take your kitchen to another level.
Cabinets
Cabinets are a vital part of every kitchen as they are among the first things that catch the visitor's eye! While there are many excellent options out there, black color truly contributes to kitchen trends in modern appearance. If you opt to combine them with lighter walls and kitchen counters, be sure you will be making a strong statement. However, also if you go for everything black, the cabinets will be noticeable because they always look stylish.
Counters
A lot of people are careful when they come to the point to replace countertops because this is not cheap. But if you are thinking about the black option, you don't need to think twice. They are chick and fancy, and more than that, give the appearance of a well organized, clean, and expensive kitchen. What is necessary to know is that black kitchen counters are made of different materials, and some are more affordable than others.
You may also like: 6 Cooking Tips to Make Tasty Food at Home Every Time
Major Takeaway From Hot Kitchen Trends
We chose to talk about black kitchen trends since we find them super attractive. However, keep in mind that your kitchen will be marvelous, regardless of the color you choose! What about your cooking space? Are you thinking of giving it a new look? How do these black options seem to you?
Author's Bio:
Kevin is a content writer for about 3 years. He studied Design and Arts at College in Pennsylvania. A fan of home interior design and, he has taken it upon himself to spread his love for decorating homes by informing people on some of his ideas through his articles.
In the world of kitchens, there are always new trends and innovations emerging. Some of the current popular trends include: open-concept kitchens, smart home technology integration, statement islands, minimalist design, and sustainable materials. Whether you're renovating or building a new kitchen, it's important to stay up to date on these trends to ensure that your kitchen is both stylish and functional. So keep an eye out for the latest and greatest in kitchen design and technology, and create the kitchen of your dreams!