Famous Indian Non-Vegetarian Dishes: India is a country where you will get mouth-watering non-vegetarian dishes that are tasty. There are so many specialized non-vegetarian foods in India which is very famous throughout the world.
We have given here the famous 10 non-vegetarian foods in India which have won so many hearts worldwide.
1. Hyderabadi Biryani:
Hyderabadi Biryani is very much famous all over India and even outside India. It is mostly made with chicken or sometimes mutton and it was the royal food of the Nizams and the Mughals.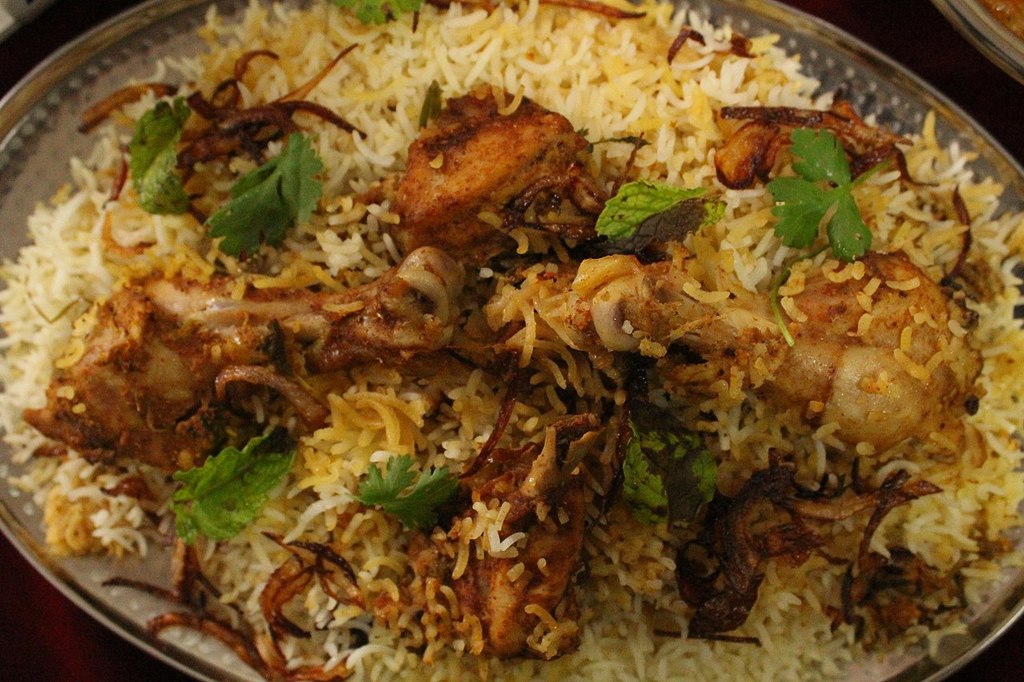 Hyderabadi dum biryani is a type of food that has so many types of tastes in it. There are so many people who you come to India just to taste this food because this Biryani is famous throughout the world and also considered to be one of the spiciest dishes in India.
2. Laal Maas:
"Laal Maas" is a very famous mutton dish from Rajasthan. It is a mutton curry with a lot of chili in it. It is served with bajra roti is in general but if you have them with plain rice, you will be able to enjoy the taste too.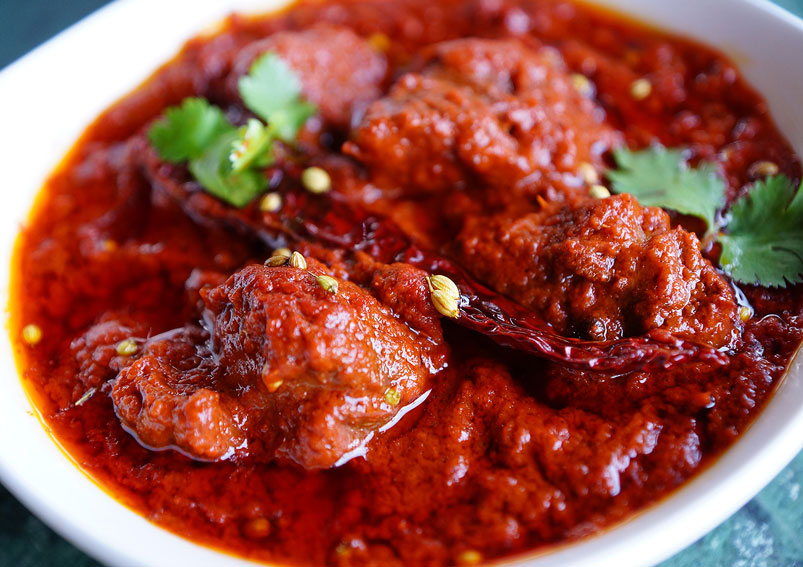 So if you want something spicy in non-veg with Indian style in it, then you must try out Laal Maas for sure. But you have to be a bit careful about the fiery taste in it so that you can control the feeling on your mouth a bit.
3. Tunday Kababs:
Tunday kabab is a very famous dish from Lucknow in India. It is a very old dish aged hundred years almost which was first made in a small kebab shop in Aminabad.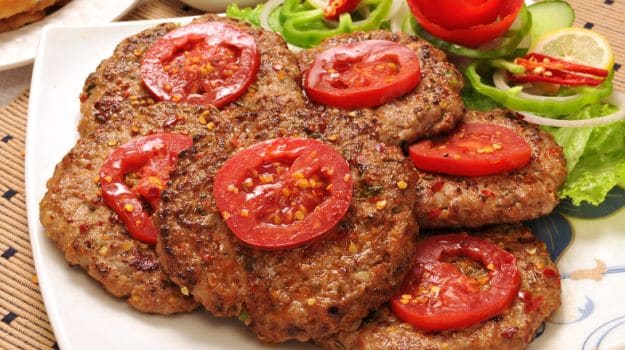 The name of this kabab is done after the chef who made it named Murad Ali because his nickname was Tunde. This is the most famous kabab in India which you can taste whenever you go to Lucknow and it is available in almost all the kebab shops in that place.
4. Bhapa Ilish:
One of the most popular fish dish in India is Bhapa Ilish from Bengal. Bhapa ilish is made with hilsa with some mustard in it and the taste is awesome. It is a household dish in Bengal but you can also so find it in different types of Bengali restaurants throughout the country or even outside the country.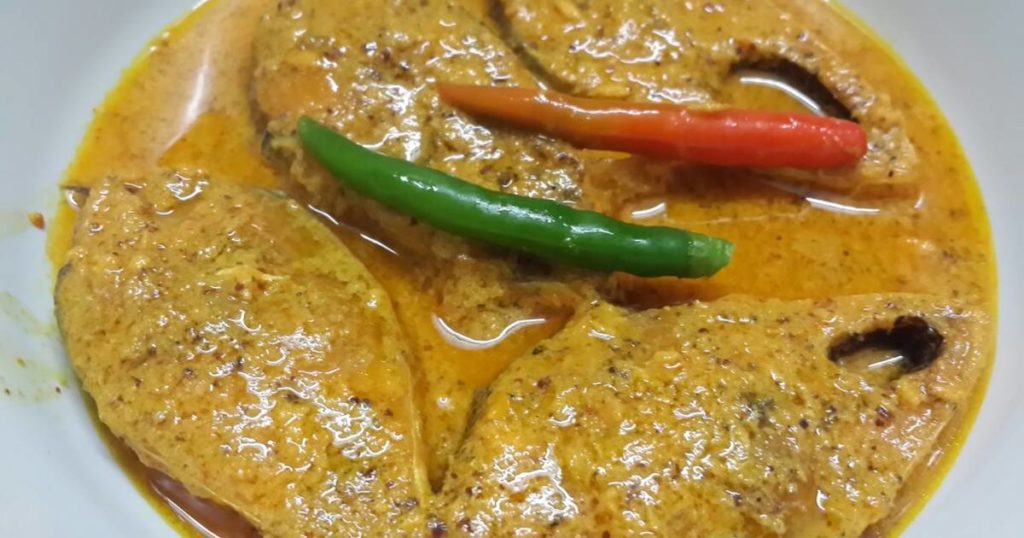 The taste of hilsa is believed to be heavenly but there is a disadvantage of this fish. It has a lot of bones in 8 which makes it a bit tough to eat for the people who are not accustomed to it much.
5. Fish Recheado:
If you are a lover of fish and want to taste some Goan recipe then Fish Recheado is a very good choice for you. It is a spicy fried fish from Goa.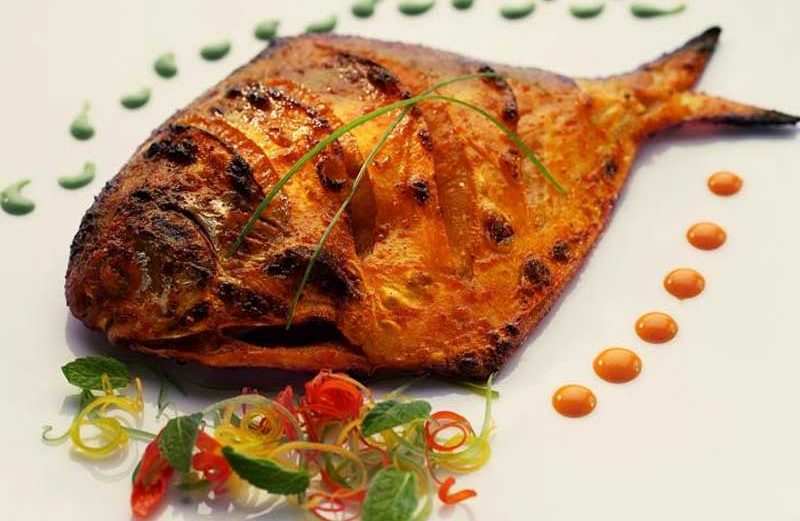 Generally, sea fishes are used to make it and sometimes a shallow fried Kari is also made out of it so that it can be complementary with some rice or roti.
6. Pork Vindaloo:
If you are fond of Goan food then vindaloo is another type of recipe that will leave you speechless. It is made with a dry sauce and a bit of garlic, vinegar, and Kashmiri chili.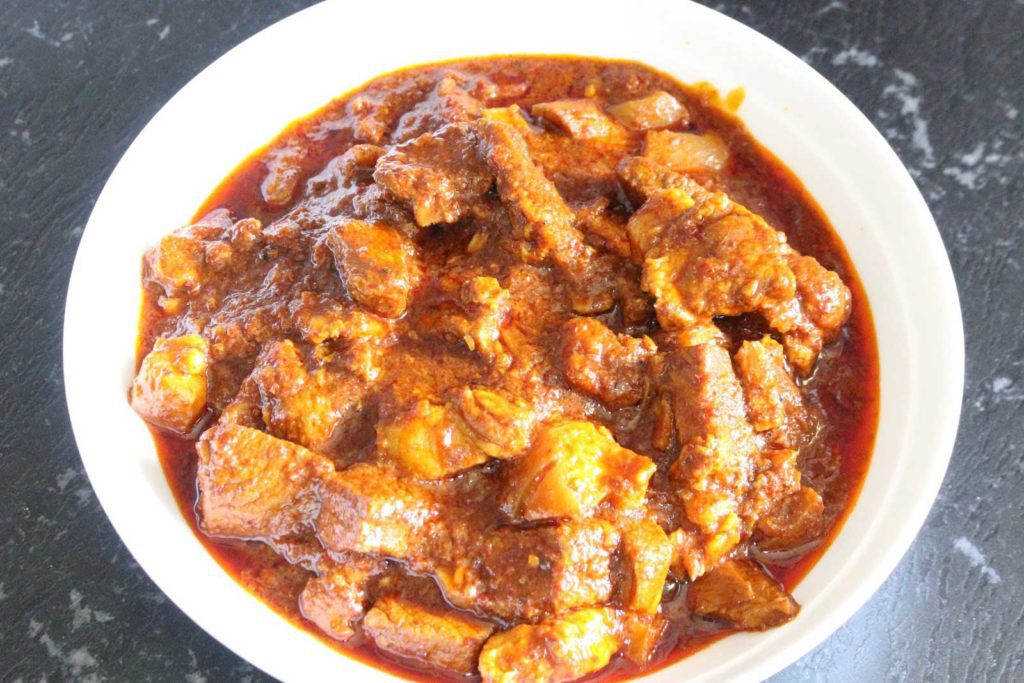 The base of it is generally pork and the people who love to eat non-veg will love pork too along with chicken and mutton. So port vindaloo is another recipe that will blow your mind if you want to taste an Indian style non-vegetarian recipe in Goa.
7. Chicken Kolhapuri:
Chicken Kolhapuri is kind of a must-try dish in India. But there is a saying that you have to keep a full large bowl of sugar with you while testing this dish because it has so many chilies in it. And those chilies make it hot.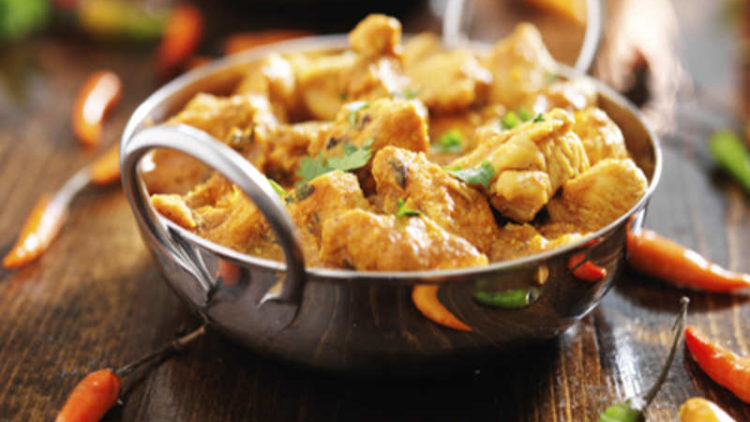 But if you want to taste something very spicy in India then Chicken Kolhapuri is the choice for you. And it is not only available in Kolhapur as its name but it is available throughout India because of its growing popularity.
8. Wazwan:
Wazwaan is a bit uncommon dish in India based on non-vegetarian products. It is a Kashmiri dish which is a total meal in nature with chicken or lamb in it.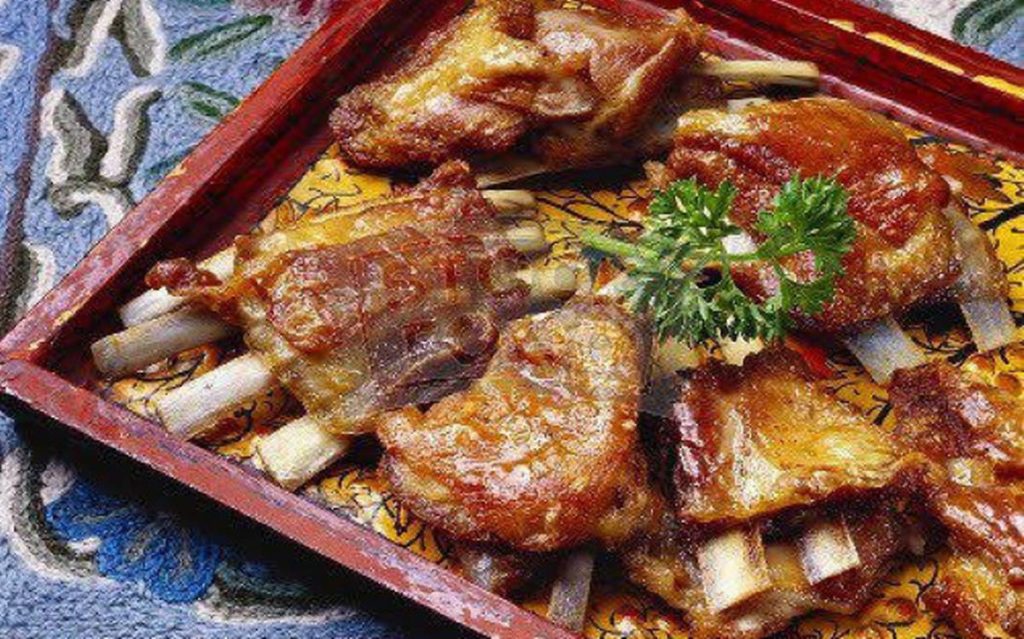 It is kind of an identity for the Kashmiri Muslims and they are proud of this dish a lot. And if you ever get to taste that you will get to know about why it is proud of them.
9. Fish Tenga:
Assamese are fond of fish and Fish Tenga is a very popular dish in Assam itself. It is considered to be the signature food in Assam which is a bit light but tangy.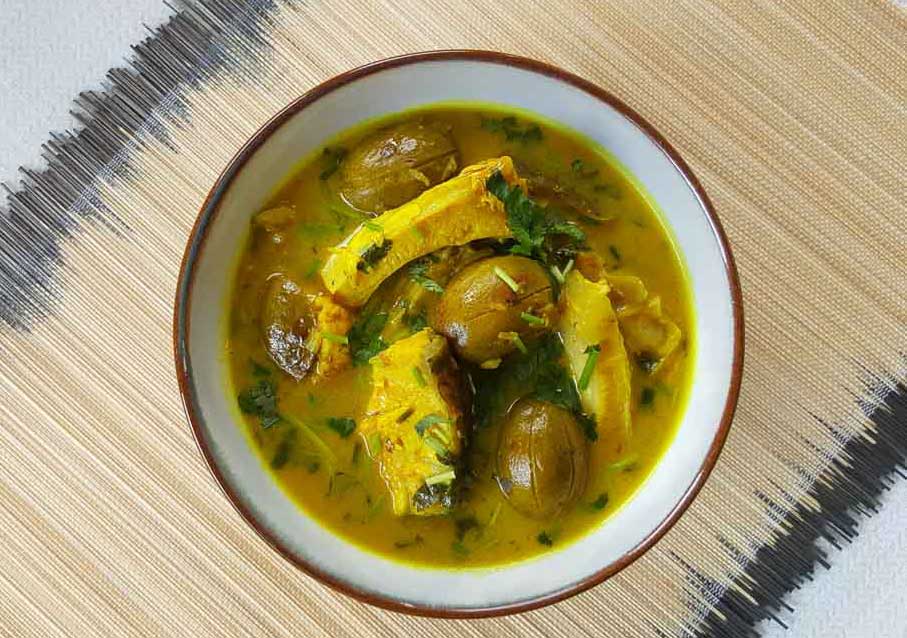 Almost all the people in Assam prefer rice over the roti and that is why fish is a big help for them to get the necessary protein. And this food is perfect with the rise as it is kind of a light curry. So they are fond of this food to stay fit throughout the day.
10. Iromba:
Iromba is a very simple dish from Manipur which is made with some potatoes and fermented fish. Some leaves and red chilies are used in the dash and it is kind of the main meal in Manipur. Generally, fermented fish is used and potatoes are given after mashing in it.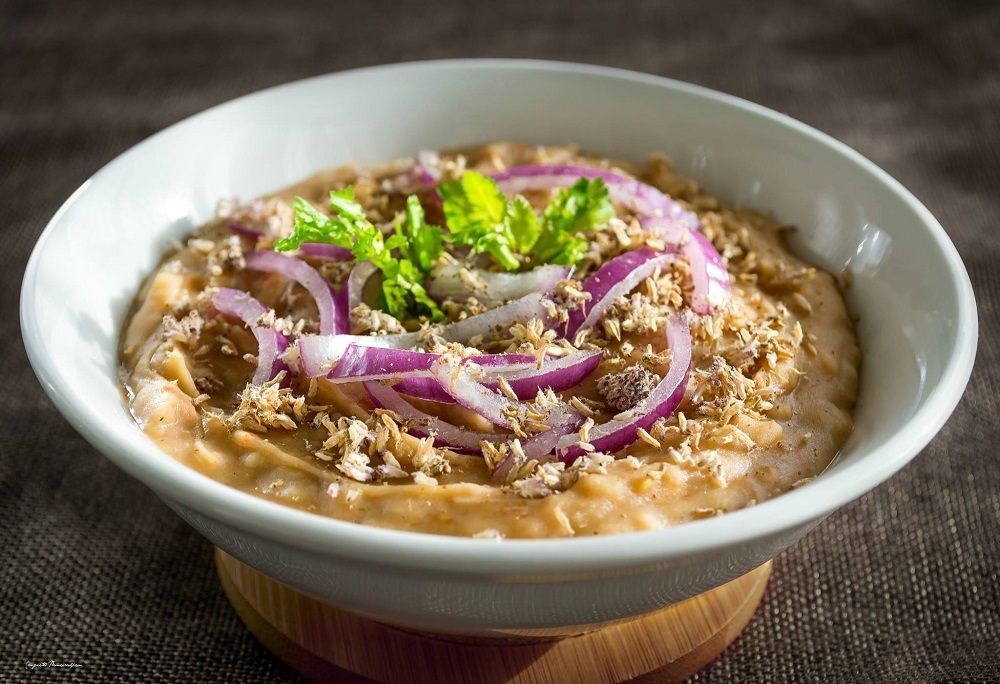 Conclusion:
Indian people are a foodie in nature and also they love non-vegetarian food a lot. And that is why we have given different non-vegetarian foods from a different region of India according to the popularity of it.
These foods are really big heads in their regions and people love them to have even regularly if they get to do that. Non-vegetarian food gives us a lot of protein to our body and that is why most of the people in India prefer to have non-vegetarian food in general.