Baked Talaba Recipe is a part of Filipino or Pinoy cuisine. It is a delicacy enjoyed over the beautiful island as they are blessed enough to have the availability of fresh oysters. Having said that, procuring oysters from your local farmer's market shouldn't be a huge issue. If you enjoy eating this delicate buttery seafood, you might want to take the extra step and buy yourself some fresh oysters.

What Is So Great About Oysters?
Along with being simply delicious, oysters are also rich in zinc and very beneficial in health. The added omega 3 fatty acids contained in them make them a goldmine of vitamins and minerals.
However, it is to be borne in mind that these facts are true for oysters still alive. Once the oyster is dead, it is no longer fit for human consumption, and it will do more harm than good to the person.
How To Buy The Oysters?
Oysters are the star of this dish, and if you have ever eaten them, you will know that the line between a fresh oyster and one that is not as good is excellent. Oysters must be alive when they are bought so that you have them as fresh as possible. Listed below are a few pointers that will help you pick out the ones:
You will find oysters with your local fishmonger, at a farmer's market, or even at your local grocery store. Try and see where the freshest ones are available.
If you're buying oysters at your local grocery store, make sure that they are laid out on a bed of ice with the flat top facing upwards.
Oysters in tanks are usually not worth the effort because the longer oysters are kept in still waters, the more taste they tend to lose. This is because they are constantly filtering out the water in the tank.
Do a little test of your own and tap the shell of the oysters. They should respond by closing their shells. If you cannot evoke this response from the oyster, it usually means that the oyster is already dead.
Check for the smell of the oysters. Oysters should smell like the sea, salty and a sharp brine-like smell, any rancid or putrid odour indicates that the oyster is dead and not fit for consumption.
The oysters should weigh a little heavy in your hands. If they are light, they are probably already dead or have been drained of their brine.
If you are brave enough, you could taste an oyster at the store to ensure that the batch is fresh.
Picking up your oysters last is always a good idea.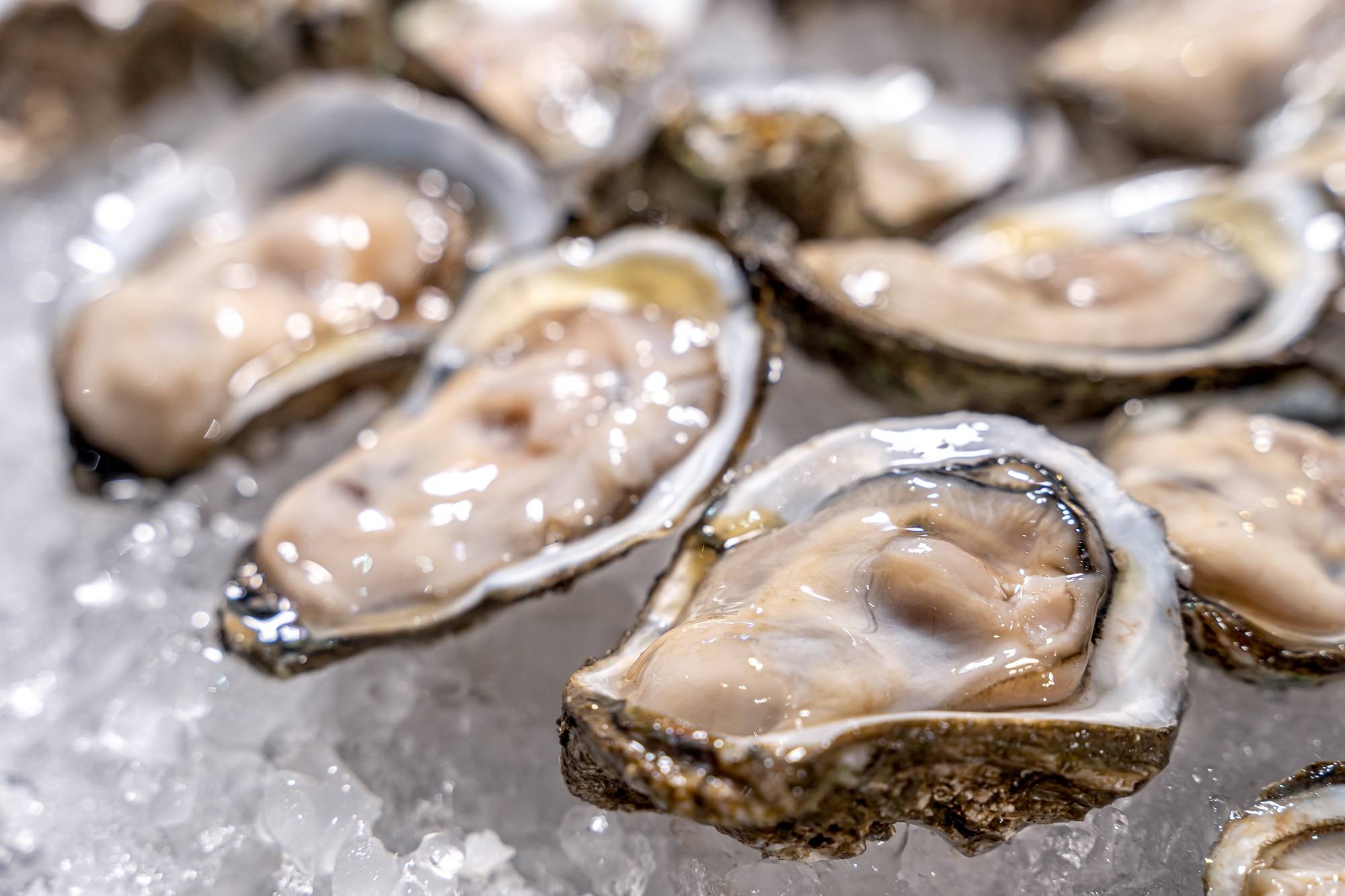 How To Store Oysters At Home
Store oysters for a maximum of 2 days as they are highly perishable and lose their flavours quickly.
Keep the oysters in the shells for as long as possible, so they remain fresh.
Store them on an open tray on your kitchen counter if you want to use them in an hour or so.
Store them with the flat top facing upwards so that they are not drained of their juices.
They can also be stored in the refrigerator on a tray.
You can also cover the oysters with a damp cloth and keep them so that they aren't too dried out.
Ingredients For Baked Talaba Recipe
2 kgs oysters with half the shell intact
¼ cup butter
1 pod of garlic, chopped fine
2 cups grated cheese of choice
Method of Preparation for Baked Talaba Recipe
Melt butter in a pan on low heat so that it doesn't burn.
Add garlic to the pan and let it sizzle until golden brown.
Remove the garlic and reserve the remaining butter.
Wash and clean the oysters. Choose the ones that have bigger shells.
Pour hot water into each shell.
Add the cheese to each shell.
Pour the butter over the mix and top it with the chopped garlic.
You may add another layer of cheese and garlic to the shells.
Bake at 350 F for 10-15 minutes.

Final Thoughts
Baked Talaba Recipe can be considered an exotic food as it is not easily available all over the World. Though it is a part of Filipino cuisine, many cultures around the World enjoy oysters.