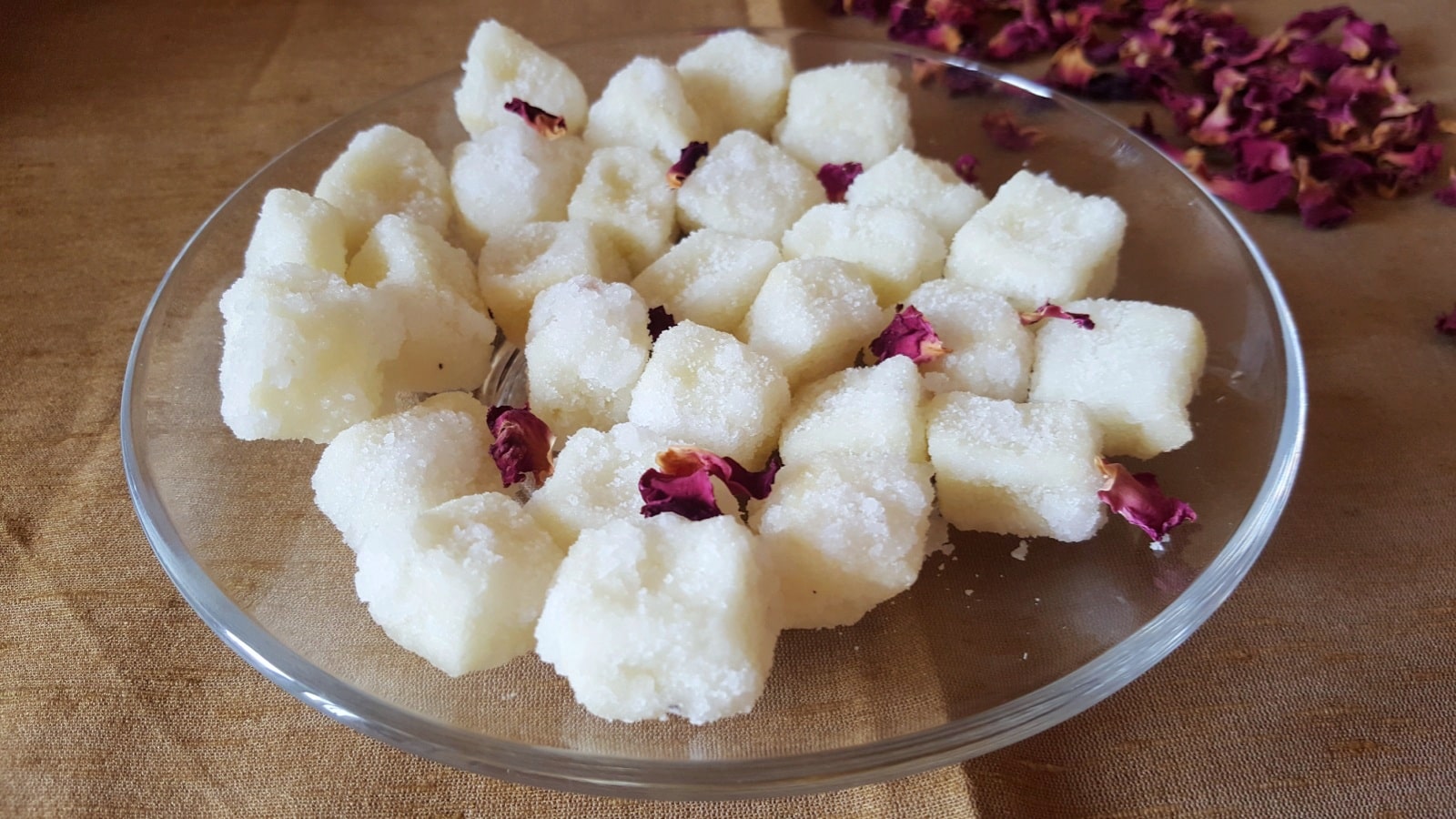 Perfect Appetizing Recipe - Chena Murki | Foodiewish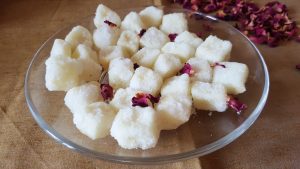 Chena Murki Recipe – Paneer cubes dipped in the sugar syrup, a perfect dessert. The perfect delicacy will surely satisfy your sweet craving.
Type: Sweets, Indian Sweets
Cuisine: Sweets, Indian Sweets, Deserts
Keywords: chena murki, chena recipe, chena murki recipe
Preparation Time: 5M
Cooking Time: 25M
Total Time: 30M
Recipe Ingredients:
Chena Murki Recipe – Paneer cubes dipped in the sugar syrup, a perfect dessert. The perfect delicacy will surely satisfy your sweet craving.
After Sponge Rasgulla Recipe, that I recently shared, here is another Bengali recipe: Chena Murki, which is much appreciated all over the country.
India is full of rich culture and traditions, also known for the variety of desserts around the globe. If you have the passion for cooking, I am sure, you will give a try to this recipe and believe these recipes are not at all hard to prepare as we think, some may be tricky but not all.
We love to have sweets on every occasion festivals, weddings, get-together, birthday celebrations, and many more. This celebration serves your loved ones with the home-made sweet and lets them relish the dishes.
You may also try these Indian sweets recipes:
We are bothered to purchase the outside food because we really don't know about the freshness, about the ingredients – how original ingredients they are using and not to forget about the hygiene. Thinking this, I started to prepare a lot of recipes at home with my comfort level and with full hygiene.
Prep Time: 5 mins
Cook Time: 25 mins
Total Time: 30 mins
Course: Dessert
Cuisine: Indian
Servings: 4 People
Calories: 1200kcal
Equipment: Pan, ladle
Chena Murki Recipe Ingredients
200 Grams Paneer
1 Cup Sugar Or 200 Grams
½ tbsp Cardamom Powder
1 tbsp Rose Water
½ Cup Water
Chena Murki Recipe Preparation
Take 200 grams paneer, dice them in uniform pieces, and don't cut too large. Don't forget to take fresh paneer.
Make the sugar syrup. Add one cup sugar in the pan and ½ cup water. Allow the sugar to dissolve in the water. Stir occasionally.
Make single string syrup, add ½ teaspoon cardamom powder in it, and stir well.
When the syrup is ready, add paneer in it and stir continuously. Stir with the very soft hands, otherwise, paneer may break.
You have to keep stirring, till the syrup reaches the setting consistency.
The syrup will start to reduce and will have the bubbles.
When the syrup gets the setting and freezing stage, turn off the gas.
Again, you have to stir it, till the syrup turns powdered form.
Add 1 tablespoon rose water in it and stir.
Now the delicacy is ready to serve, serve when it cools down.
Important Notes:
Chena Murki is dry outside and a bit juicy inside. Cardamom powder and rose water will give it a nice aroma, but you may skip, in case you don't want to add it.
Stirring continuously is necessary so that paneer is well coated with the sugar syrup.
If you drop paneer in thin syrup, it may break and you will not get the desired recipe.
If the syrup has the impurities, add 2 tablespoon milk in it, all the impurities will float upwards and you can easily remove using the spoon.
You can use the powdered sugar left at the end in the milk, tea or halwa, do not throw it.
We hope you liked our Chena Murki Recipe. For more such recipes follow our Blog foodiewish.com
Image Source