Chick Fil A Cookie Recipe – Giving you the Chick Fil A Cookie recipe that is easy enough to start you on your journey to baking. Chick Fil A is a famous chain of restaurants for fast food in America. The brand originated in Alaska and now has several outlets all over America.
Chick Fil A Cookie Recipe
The cookies have a good helping of oatmeal in them, but it is just the right amount, making them not too sweet and neither bland. These chewy and chocolaty cookies are served warm and can be enjoyed with either your evening tea or a nice glass of chilled lemonade.

Can Cookies Be Made At Home?
Yes, this easy Chick Fil recipe will give you cookies that are very close to the ones available at the restaurant. It is a copycat recipe that has been tested over and over again. Follow the recipe step by step, and you can have the perfect chocolate chip cookies any time at home.
Ingredients to make Chick Fil A Cookie Recipe
Method of Preparation Of Chick Fil A Cookie Recipe
Preheat your oven to 375 F and line a sheet tray with baking paper. Alternatively, you may also grease the tray.
Combine the two types of sugars in a bowl and stir in the melted butter.
Now beat the egg in a separate bowl and add it to the butter and sugar mix.
Mix in the vanilla.
Combine the dry ingredients (flour, baking soda, and salt) in a separate bowl and stir them with a whisk.
Now add the oatmeal and chocolate chips to the mixture.
Once all the ingredients are well incorporated into the batter, make small balls and arrange them on the baking tray, leaving some space between each cookie dough ball for it to expand.
Bake for around 10 minutes or till the cookies are a golden brown colour.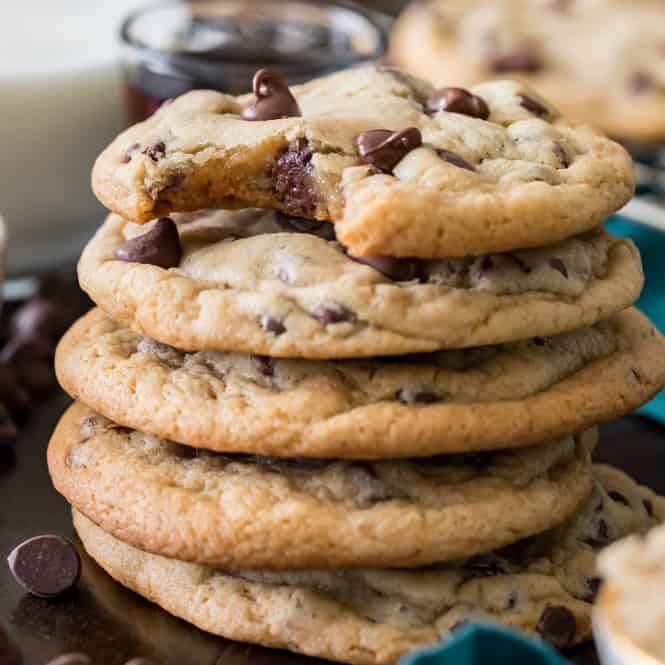 Replacements For Ingredients In Chick Fil A Cookie Recipe
Brown sugar may be replaced with white sugar, though brown sugar makes the cookies crisp. Using only white sugar will give you a softer and moist form of the cookie.
If you are using salted butter, you may avoid using any added salt in the recipe.
The butter may also be replaced with shortening. Although using butter is healthier, shortening gives the cookies their characteristic crunch.
The semi-sweet chocolate may be replaced with bitter chocolate for a less sweet cookie, while milk chocolate retains the cookie's sweetness.
Tips To Make The Cookies
Make sure that all the ingredients are at room temperature. You can melt the butter for a few minutes in the microwave if it is chilled. Bring the eggs to room temperature, too, by keeping them out of the fridge for a while before using them.
If your flour has been lying around for a while, you might want to sieve it to get rid of any lumps in it.
Beating the egg before adding it into the mix is also a good idea as it ensures better incorporation of the egg into the batter.
It would help to aim for a crumbly mix that can be rolled or shaped into firm balls.
Once you have added the oats, do not keep the mixture standing for too long. This will make the oats soggy.
Shape the cookies into balls with your hands and press them slightly to flatten them onto the baking tray slightly.
You may determine the size of the cookies as per your wish. Bigger balls will yield larger and more spread-out cookies, while smaller balls will yield smaller cookies.
The temperature in each oven is different, so that you may bake the cookies for anywhere around 10-15 minutes. Look for a golden brown colour on the cookie tops. If you have an oven thermometer, it will help determine the exact temperature your oven has reached.
10 minutes is only a reference; any time longer will give you more crunch while lesser time will give the cookie a softer bite.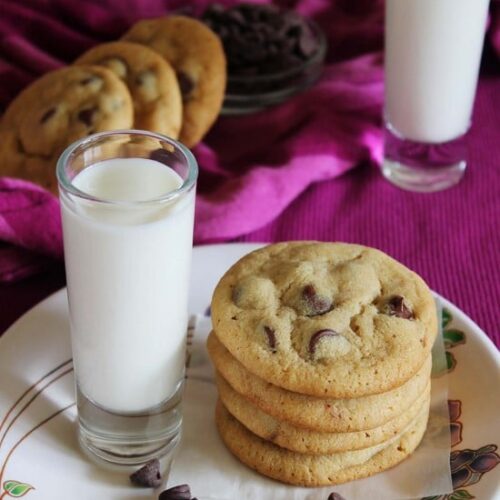 Summary
And that's a wrap for our Chick-Fil-A cookie recipe! We hope you enjoyed making and indulging in these sweet and delicious treats. If you have any questions or feedback, please don't hesitate to reach out. Happy baking and enjoy your Chick-Fil-A cookies!