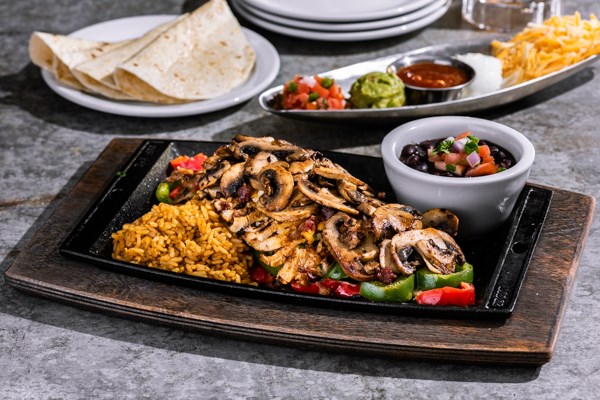 Chili's Fajita Recipe has grown quickly from a fast street food snack to an item of indulgence in restaurants. It is typical Mexican food with several ingredients wrapped into a soft tortilla. A fajita may be stuffed with many foods, including chicken, beef, vegetables, and beans. It is a traditional food that can be found in almost every Mexican home.
Chili's Fajita Recipe
There are now several variations of the dish that are prepared all over the World. The famous American restaurant Chili's offers some of the best fajitas, but you can very well create the same flavours in your kitchen at home. This recipe comes very close to creating the authentic fajitas offered at the restaurant, and the best part is that it comes at half the price, served right in your home.
Ingredients for Chili's Fajita Recipe
To be used in the marinade
⅓ cup fresh lime juice
⅓ cup water
2 tbsp vegetable oil
2 cloves garlic
1 tbsp white vinegar
1 tbsp soy sauce
½ tsp liquid smoke
1 tsp salt
½ tsp red chilli powder
½ tsp ground cayenne pepper
¼ tsp onion powder
¼ tsp freshly cracked black pepper
To be used in the Sauce for Chili's Fajita Recipe
2 tbsp boiling water
2 tsp soy sauce
½ tsp fresh lime juice
Pepper to taste
Sa;t to taste
To be used in the Fajitas
5 chicken breasts
2 tsp olive oil
3 medium bell peppers, sliced horizontally
2 large onions, sliced horizontally
12 fresh tortillas, store-bought or homemade
To be used as Toppings
1 cup shredded cheddar cheese
½ cup salsa
Pico de Gallo
1 cup sour cream
1 cup guacamole
1 cup shredded lettuce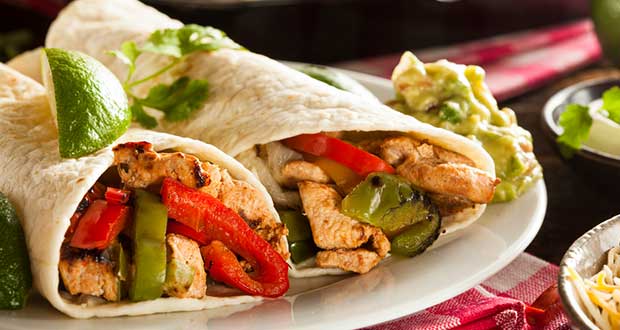 Method of Preparation Of Chili's Fajita Recipe
Take the chicken breasts in a large bowl and use a fork to make slight indentations in the meat.
Mix all the ingredients for the marinade until they are well combined, and massage them onto the chicken. Make sure that the chicken is well coated. The indentations will allow the marinade to seep into the meat.
Leave the chicken to marinate for a minimum of 4 hours.
Add some oil to a cast-iron skillet and saute the peppers. Once the peppers have softened a little, add the onion. Cook this blend until the vegetables have turned soft. It should take a total of 10-15 minutes.
Once they are done, add some more oil to the same pan and saute the chicken breasts in them. Keep flipping the chicken so that it cooks evenly.
Now combine all the ingredients for the sauce in a separate bowl and add them to the peppers and onion mix once they have softened down a bit.
Once the vegetables and sauce have simmered for a few minutes and are well combined, you can turn off the gas and keep it covered.
Meanwhile, take the chicken breasts off the flame and slice them into thin strips.
Heat the tortillas slightly on an open flame and stuff them with the chicken and vegetable stuffing.
Top with your choice of ingredients and serve while they are still warm.
Points To Help You Make The Best Tortillas
Once you slice the chicken, you can drop it back into the pan with the vegetables and sauce and keep this mixture covered. You can use this stuffing to fill the tortillas in case you need to prepare the dish ahead of time.
Saute the peppers first as they will take more time to cook than the onions.
While adding the peppers to the pan, keep the flame high, this will give the peppers a sear, and they will retain their water and remain crisp. Cooking the peppers on a slow flame will make them mushy. Add salt to the mixture only once both the onions and the peppers are cooked to perfection.
Doubling or tripling this recipe works if you want to make these fajitas for a party.
Keep your tortillas warm by sticking them in the microwave for a few minutes before you start stuffing them.
A great way to make a large batch of these is to stuff all the tortillas, place them in a large baking dish and stick them in a warm oven with the oven light on. This will keep them warm and fresh for a long time.
If you're making homemade tortillas for a party, you can make them a day or two in advance and freeze them in zip lock bags. Leave them on the kitchen counter to thaw when you want to use them.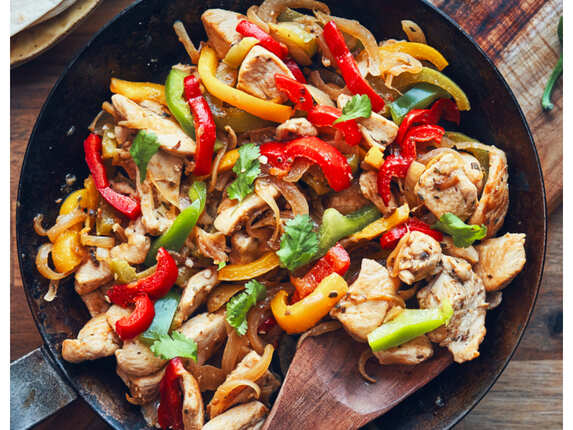 Summary
In conclusion, Chili's Style Grilled Chicken Fajitas is a delicious and flavorful dish that's perfect for any occasion. The combination of seasoned chicken strips, peppers, and onions, all grilled to perfection, makes for a satisfying meal that's sure to impress. With this easy-to-follow recipe, you can enjoy the taste of Chili's in the comfort of your own home. So gather your ingredients, fire up the grill, and get ready to savor the delicious flavors of this classic dish!