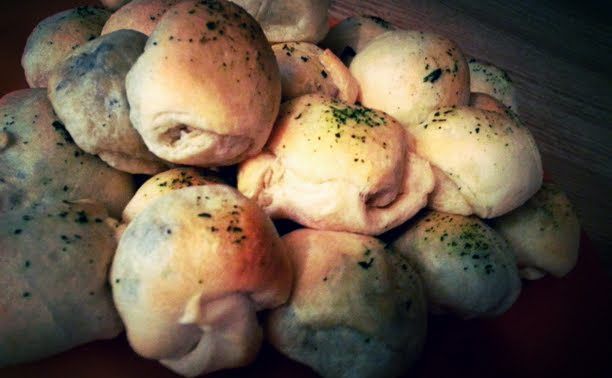 A delicious snack with a funny name is all you need to be hailed as the life of the party. Donkey Balls fulfils both of those criteria. This recipe is quick to put together and will disappear in no time when you serve it.
Donkey Balls Recipe
It is basically sausages and cream cheese wrapped in crescent roll dough. There is no reason why it got its funny name, but one thing is for sure it is a popular recipe.

When can I serve donkey balls?
This is a perfect snack for gatherings, like birthdays, anniversaries, game nights or even family brunches. Since it is so easy to whip up, it can be made in large batches and served plain or with a sauce accompanying it. The good part is that these can be made ahead and stored in the fridge. All you will have to do is stick them in the oven and bake them just before serving.
Donkey Balls Recipe Ingredients
2 packs of Crescent Rolls
8 oz cream cheese
16 oz sausages (pork, chicken, beef, or any other of choice)
1 red onion
½ tsp garlic powder
Method of Preparation of Donkey Balls Recipe
Preheat your oven to 375 F.
Take a large saucepan and heat some oil in it. Add the onion and garlic and cook till the raw smell goes off.
Cut up the sausages into small pieces and drop them in the pan.
Drain the mixture and keep it aside.
Mix the cream cheese into the sausage mix. Keep mixing until the cream cheese is no longer lumpy and is evenly spread out.
Cut the crescents into halves to shape them into triangles.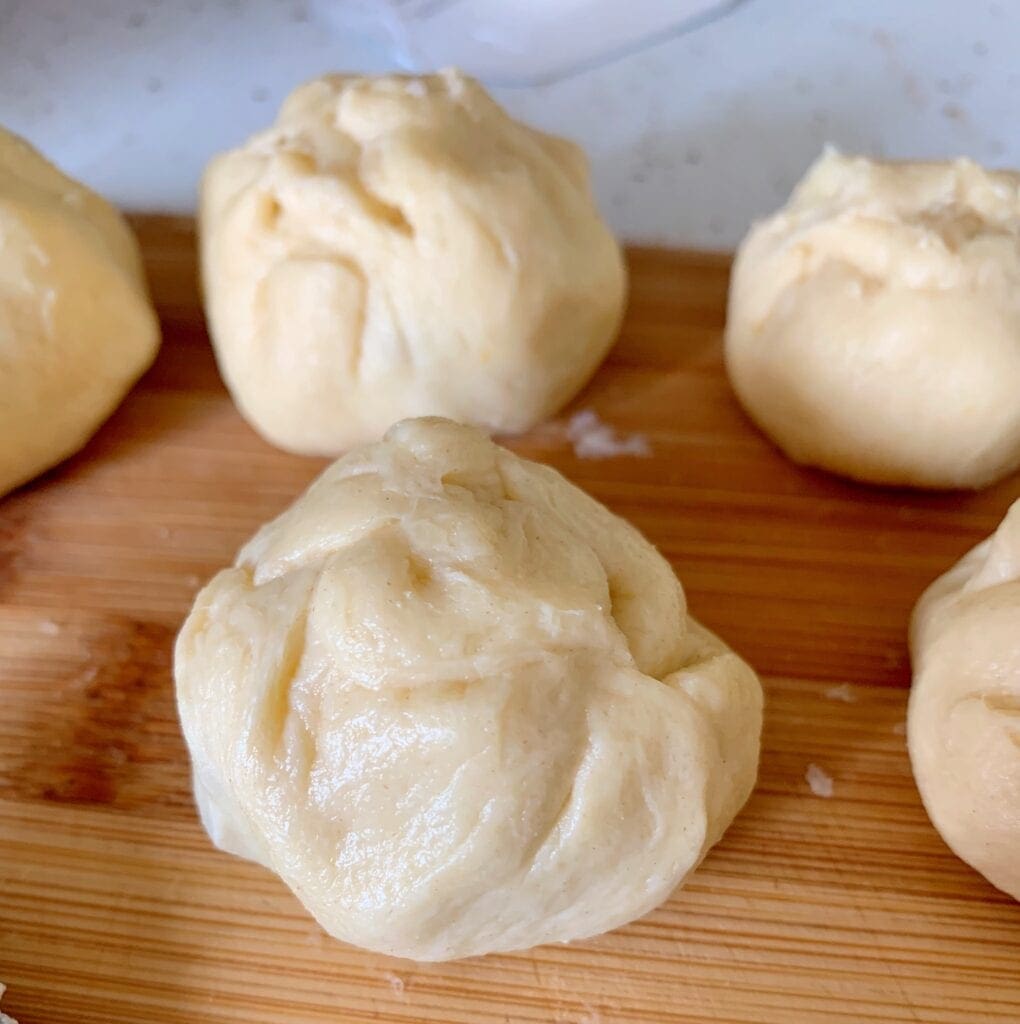 7. Fill each triangle with the sausage and cream cheese filling. Pinch the sides of the triangles together and shape them into balls.
8. Continue to fill all the triangles the same way. Store away the ones that you want to use later in the fridge. Put them on a tray, cover the tray and keep it in the fridge.
9. Line a baking tray with baking paper, or use some butter to grease the base. Place the donkey balls on the tray.
10. Bake for around 15 minutes, or until the balls have turned golden brown.
Dipping Sauces To Go With The Snack
Though this snack can be enjoyed by itself, a dipping sauce to go with it takes this simple dish to a whole other level. Here are some options of sauces that go well with it:
Barbeque sauce
Teriyaki sauce
Mustard mayonnaise
Mint mayonnaise
Ketchup
Rach
Southwest seasoning
Guacamole
Maple syrup
Notes on the Donkey Balls Recipe
A variety of meats can be used for this Donkey Balls Recipe, like salami, spicy Italian sausage, ham, mortadella, etc. You can use a variety of options and see what suits your tastes good.
A variation of this recipe also uses pastry puff to make the balls. The only difference is that the balls will be flakier. This can be done if you can't find crescent dough.
The cream cheese should preferably be at room temperature so that it blends into the meat mixture easily.
Make sure that the dough too is not chilled or directly out of the fridge.
You can make an egg wash to brush the tops of the balls just before they go into the oven. Mix 2 tbsp of water in an egg and whip it until it is fluffy. This will give the balls a beautiful golden colour while they bake.
Make sure to preheat the oven for at least 15 minutes before putting the balls in.
You may also brush the tops of the balls with a little butter as soon as they come out of the oven. This will give them a nice shine and a good salty crust.
The Donkey Balls Recipe may be made in advance and stored in the fridge or the freezer. Bring them to room temperature before baking them, and you will have a fresh batch ready in no time.
You can also garnish them with a bit of fresh mint or thyme once they are out of the oven. Another option is to add dried herbs to the dough, which will give them an altered flavour, e.g. dried mint, rosemary, etc.
Summary
Donkey Balls is a quirky and fun dessert that is sure to bring a smile to your face. With its combination of sweet and creamy flavors, it's a treat that is both indulgent and playful. Whether you're serving it as a dessert for your family or as a fun and unique snack for your next party, Donkey Balls are sure to be a hit. So why not try this Donkey Balls recipe today and discover the joys of this quirky and delicious treat for yourself? Your taste buds will thank you!