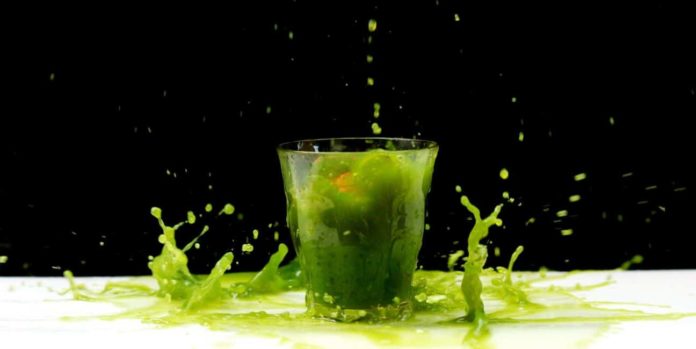 Green Tea Shot Recipe
Green tea shot recipe is a sweet and sour whiskey-based cocktail that takes on a greenish hue. Light and refreshing, it is likely to become your favorite summertime cocktail.
What Are Green Tea Shots?
The classic Green Tea Shot or "Jameson Green Tea" is a popular whiskey-based cocktail with peach schnapps. It does not contain green tea but is called so due to its light green color that resembles a cup of brewed green tea. While the name itself is misleading, it is the perfect balance of sweet and sour.
These little green glasses of delight were invented by the Jameson whiskey company and gained popularity around 2011 in the USA, specifically in Delaware, New Jersey, Pennsylvania, Michigan, and Ohio before catching on in Canada, India, and the rest of Asia.
What Do Green Tea Shots Taste Like?
Green tea shots are actually smooth and tasty considering how much alcohol goes into them, this is due to the addition of peach schnapps which gives it a fruity taste. Even people who don't care for whiskey can enjoy them because peach is the predominant taste.
If you plan to make it in any glass other than a shot glass, be sure to include a lot of ice. This will dilute the taste a bit, but it will give it a nice cool temperature as you sip on it. Green tea shots no matter their size are served chilled, thus making it a great choice for warm summer nights.
When Are They Usually Served?
Since green tea shots are green and since they usually contain Jameson Irish Whiskey, they are the cocktail of choice for a St Patrick's day party. And since we know all too well that drinking on an empty stomach is not the smartest thing to do,hors d'oeuvres like smoked shrimp and deviled eggs are your go-to food if you plan on having a party.
What Are The Ingredients Of Green Tea Shot Recipe?
Jameson Irish Whiskey: The green tea shot was invented by the Jameson whiskey company hence it is the recommended choice of whiskey, but of course, you can use other brands of whiskey for this recipe.
Sour mix: Sour mix is a pre-made cocktail mix available in most liquor stores. It is a combination of equal parts lemon and lime juice with some simple syrup.
Peach Schnapps: Peach Schnapps is a grain spirit that has been flavored with sugar, spices, and fruit.
Lemonade or Sprite: A drink containing lemony goodness that is used to give a lime flavor to this drink.
The Nutritional Content of a Green Tea Shot
For a drink so tiny, this green tea shot is packed with a lot of sugar. Most of the sugars come from the soda and lemonade but if you limit your shots to one, that should be enough to keep you from regretting your drink choice the following day.
Servings – 2 oz.
Calories  – 280
Total Fat  – 11 g
Cholesterol  – 25 mg
Sodium  – 360 mg
Total Carbs  – 34 g
Dietary Fiber  – 4 g
Sugar  – 23 g
Protein  – 11 g
Ingredients:
0.5 oz Jameson Irish Whiskey
0.5 oz Peach Schnapps
0.5 oz Sour Mix
A splash of Sprite
or Lemonade
Ice
Equipment needed:
Jigger – A small measuring cup meant for cocktail ingredients.
Cocktail Shaker – A container for cocktails to hold components that need to be shaken in order to be mixed.
Strainer – A specific type of strainer that is commonly used for separating the cocktail itself from the ice.
Shot Glass – Glassware that holds an amount of cocktail that can be drunk with a gulp or a "shot"
Directions:
Using a jigger, pour equal amounts of whiskey, peach schnapps, and sour mix into a shaker and fill it with ice.
Now cover the shaker and shake vigorously.
Strain into shot glasses and top it off with lemonade or Sprite.
Variations of the Green Tea Shot
A vegas bomb is similar to a green tea shot since it makes use of whiskey and peach schnapps just like the Green Tea shot followed by Malibu, Red Bull, and cranberry juice.
Whiskey sour apple shots is another variation of the green tea shot that uses whiskey and sour lime mix with the addition of cranberry juice, and sour apple pucker.
We hope you liked our Green Tea Shot Recipe. For more such recipes information, follow our Blog, foodiewish.com.