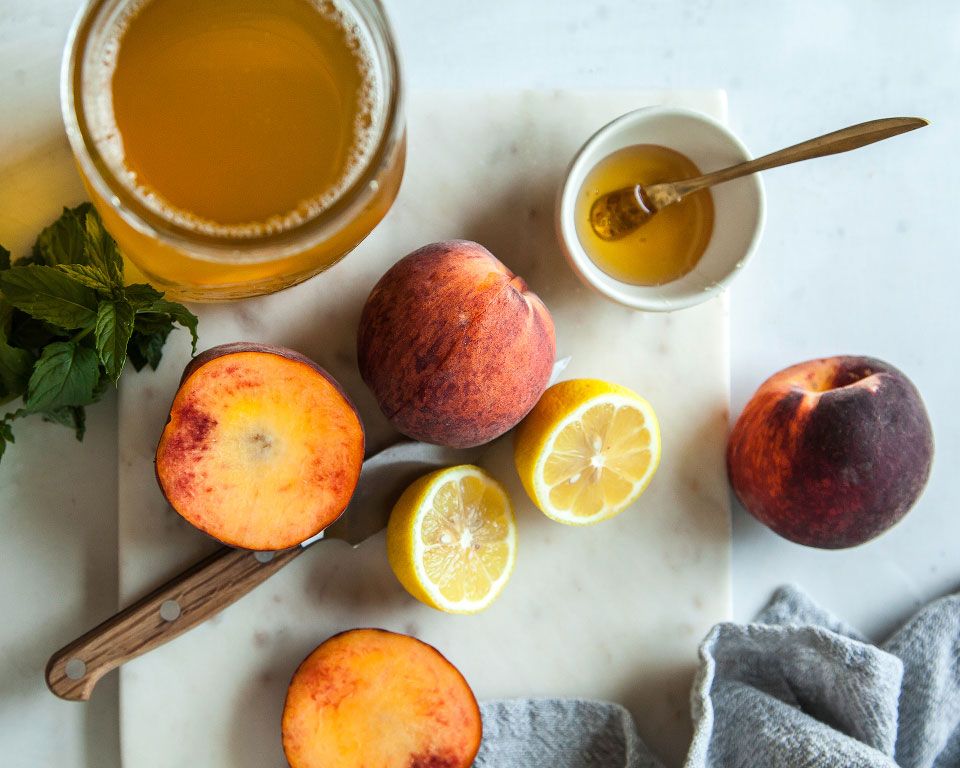 Peachy Iced Green Tea Recipe: We hear and read so much about how the antioxidants in green tea are nutritionally and healthily beneficial. Then of course there are the claims as how they are a superfood and can help you lose weight when following a low fat or low calorie diet.
You may also like: Easy Dinner Recipe for Summer Spinach Salad
It's so good because it raises your metabolic rate and also speeds up fat oxidation. If you aren't a tea drinker or are not a fan of herbal teas, green tea might seem inaccessible, so how about a recipe that makes it eminently drinkable?
This iced tea makes the use of green tea but brings in a harmonious complement with the sweet peaches. This makes the perfect drink for a summer barbecue or alfresco dining.
So, you getting great flavour, loads of those special antioxidants and it's a perfect drink to include in any healthy eating regime.
Recipe Details:
Preparation time: 10 minutes
Cooking Time: 5 minutes
Serves: 6 persons
Energy: 30 calories per serving
Requirements:
Saucepan
Large teapot or pitcher
Peachy Iced Green Tea Recipe Ingredients
6 green tea teabags
6 cups cold water
2 ripe peaches
Sweetener of choice
Peachy Iced Green Tea Recipe Preparation
Put the teabags into a large teapot or heatproof pitcher
Slice the peaches and discard the stones
Put the peaches in a saucepan and add the water.
Bring to a rapid boil.
Pour the boiled water and peaches over the teabags.
Allow to stand for at least 6 minutes then remove the tea bags.
Add a sweetener of your choice – avoid sugar, some suggestions are honey, maple syrup and any liquid of crystal artificial sugar substitute
Allow the tea to cool then put in the fridge to chill.
Serve by spooning a few peach slices into glasses and then pour over the liquid.
Garnish with a sprig of mint or a wedge of line.
Image Source