The Jungle juice recipe is a delicious amalgamation of citrus fruits and alcoholic beverages. It is quite similar to fruit punches in taste and the way it is prepared. This cocktail is made for a party where you expect many guests but don't want to do anything too expensive. The resulting cocktail is refreshing and light, perfect for a weekend brunch or an evening dinner party.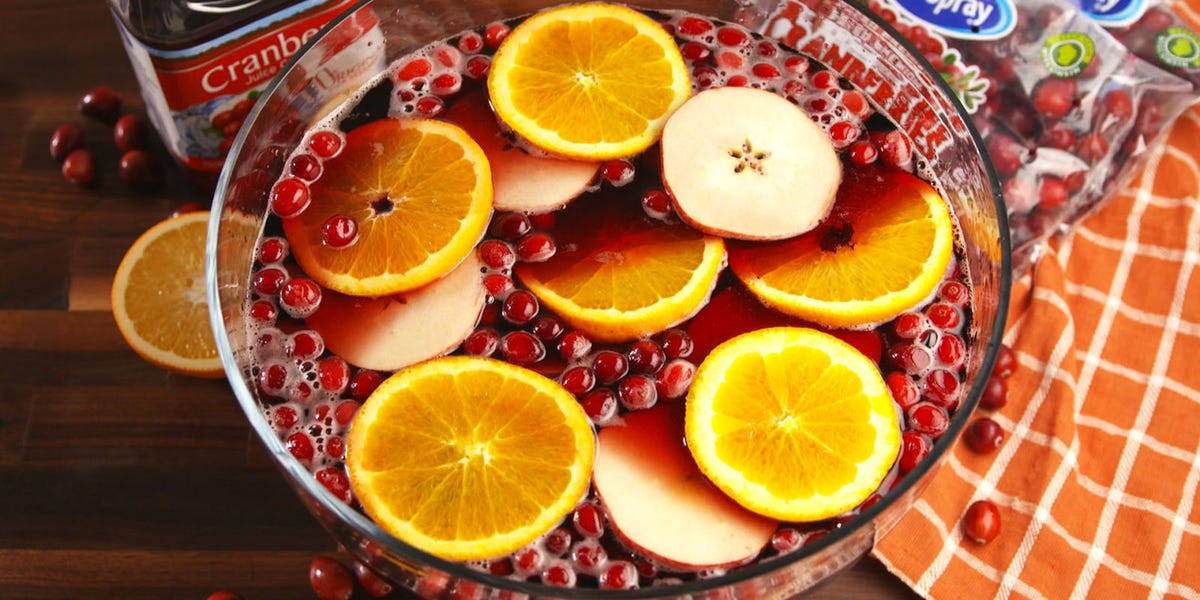 How the Jungle Juice Recipe got its name
There is an interesting story behind the name of this drink. It is believed that during World War II, the war-weary soldiers, hundreds of miles away from home, craved a bit of fun and entertainment. Someone came up with the smart idea of collecting fruits and other edibles at hand, mixing and fermenting them and then distilling the liquid. They used a bit of raw sugar to sweeten it. Today, we can enjoy a much more sophisticated and hygienic version of this, but delicious and heady.
Ingredients for Jungle Juice Recipe
The main jungle juice ingredients include good quality vodka, rum and fresh fruits. These can be accompanied by a variety of juices and herbs like mint etc. This is easy to make a drink and can be customized too. Increase or decrease the alcohol content according to your tolerance and your guest's preference.
How to make Jungle Juice Recipe?
The Jungle Juice recipe is a breeze. All it entails is pouring all the liquids together and letting the fruits steep in them, preferably overnight. This drink can be made by the gallon, and it is an absolute crowd-pleaser.
Jungle Juice ingredients are as follows:
Vodka
Rum
Lemonade
Fruit punch
Cranberry juice
Orange juice
Club soda
Strawberries or any seasonal berries
Oranges or any other citrus fruit of choice.
You may add or omit any fruit that you like. This drink is exactly what you make of it.
Healthy Jungle Juice
Jungle Juice Recipe in itself is quite healthy because fruits and alcohol both hardly have any calories. However, it is easy to sneak in the calories without noticing. Added sugar to the drink will automatically lead to packing on the pounds. If you choose to add store-bought fruit juices, that might add to the total calorie count.
What to do with the leftover fruits?
Do not make the mistake of throwing away the leftover bits of fruit. They have sat in alcohol all night, so they will be lovely to suck on, to say the least. You could either serve the cut fruit to your guests as appetizers on using them to garnish the drinks. Talk of the party on a tight budget!
Variations of Jungle Juice Recipe, you have to try
Vodka Jungle Recipe
Amp up the vodka, omit the other alcohols in this one and allow a much stronger drink version. You might need to add some sugar and fruit juices to mask the bitterness of the vodka.

Blue Jungle Juice
Use pineapple juice, coconut water and rum to make this tropical cooler. Few drops of blue Curacao will give it that hint of azure. Garnish with cherries and lemon slices.

Green Jungle Juice
Another variant is to create a green cocktail by mixing orange juice, rum and a dash of blue curacao to the mix. This vibrantly coloured drink is sure to catch everyone's attention.

Watermelon Jungle Juice
A summer delight, this drink is fresh, mellow and is the perfect way to chill over a weekend afternoon. Throw coconut water, watermelon juice, white rum, vodka and lemon juice in a pitcher to create this beauty. Add some sugar if you love the stuff, and enjoy chilled. A fresh sprig of basil in this drink takes it to a whole different level.
Tequila Jungle Juice
This is another crazy variation that uses mango juice. Get hold of Tequila, Grand Mariner, Triple Sec, Mango nectar, few drops of lemon juice, blue curacao, and citrus fruits of your choice. The lemon and mango together create a tangy and zest flavour that will surely kick you as you sip it.
Summary
In conclusion, Jungle Juice is a fun and flavorful drink that can be made with a variety of ingredients including fruit juices, alcohol, and other mixers. Whether you're hosting a party or simply looking for a refreshing drink, Jungle Juice is a great option to consider. So, next time you're in the mood for something sweet and fruity, try making your own Jungle Juice recipe and let the good times roll!