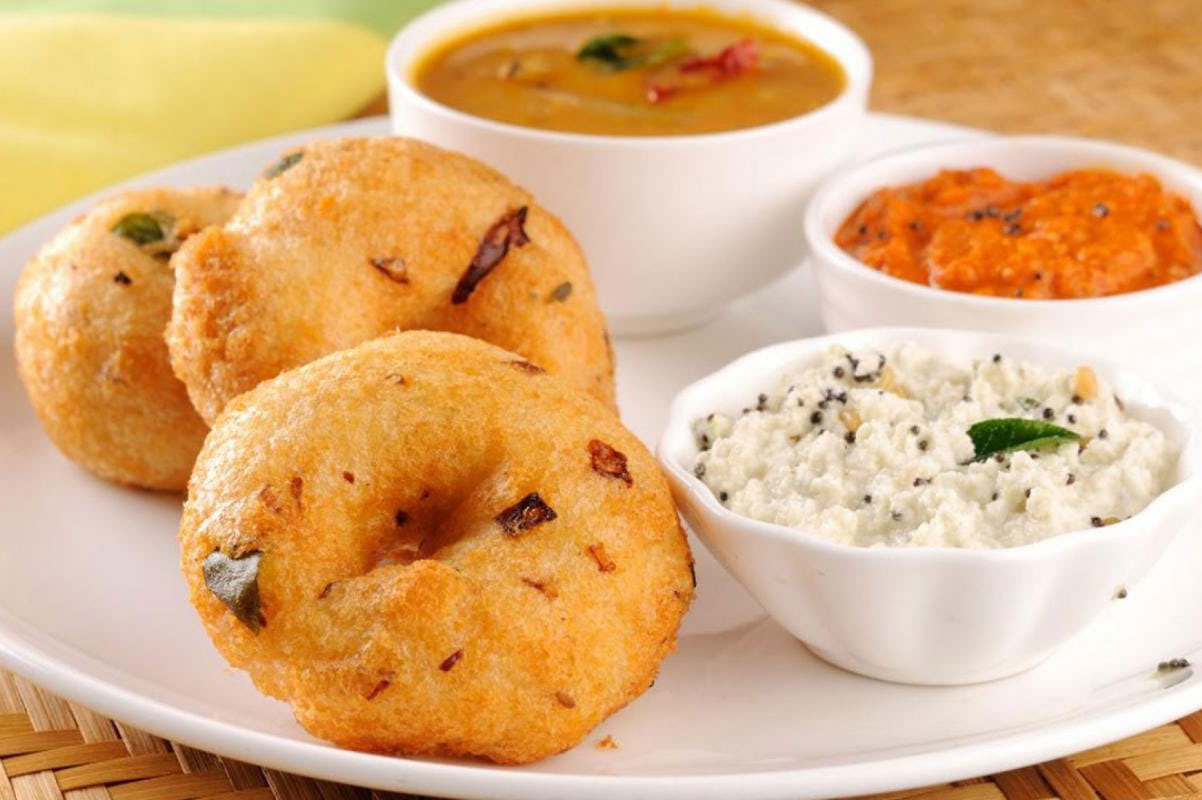 Crispy, Fluffy and Spongy: Medu Vada Recipe | FoodieWish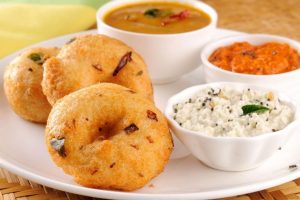 Medu Vada Recipe: Medu Vada is a South-Indian flitter made with black lentils/urad dal. The doughnut-shaped snack is crispy outside and soft inside.
Type: South Indian Snack
Cuisine: South Indian Dish
Keywords: medu vada recipe, recipe of mendu vada, vada recipes
Preparation Time: PT5M
Cooking Time: PT40M
Total Time: PT45M
Recipe Ingredients:
Medu Vada Recipe: Medu Vada is a South-Indian flitter made with black lentils/urad dal. The doughnut-shaped snack is crispy outside and soft inside. The recipe is popular Indian street food but also a traditional food of Western Nepal, in Nepal people makes it on various occasions or festivals. The combo with sambhar and coconut chutney makes it a special dish.
You may also like: Crispy South Indian Masala Dosa Recipe
It is a good source of protein, Vitamin B, and potassium, and is easy to cook; people generally prepare it for breakfast or as a snack. The specialty about this recipe is that, even if no sambhar is cooked, you can have it with coconut chutney, green coriander chutney, or tamarind chutney as well. The blend of various spices makes it more delicious.
You can customize the dish according to your preference, I am not using the chopped onions but you can add if you want. Remember, not to soak the lentils for more than 4 hours, it may absorb more water; you will face the problem while deep frying. Here's the recipe for medu vada.
Prep Time: 15 mins
Cook Time: 30 mins
Total Time: 45 mins
Course: Breakfast, Snack
Cuisine: Indian
Servings: 6 Pieces
Calories: 90kcal
Equipment: Lan, Pan, Grinder
Medu Vada Recipe Ingredients:
¾ Cup Urad Dal
3 Green Chilli Finely chopped
5-6 Curry leaves Cut into small pieces
¼ tbsp Salt or as per taste
Oil to fry
1 tbsp Ginger
Medu Vada Recipe Preparation:
Wash the lentils thoroughly; soak them in the water for about 4 hours.
Strain the water, add lentils in the mixer and make the paste. Note: Try not to add the water, in case you require it, do not add more than 1 tablespoon.
Whisk it for 3-4 minutes to make it fluffy (very necessary step). Now add the remaining ingredients.
Add green chilli, curry leaves, salt, ginger, cumin seeds, black pepper, and asafoetida. Also, add 2 tablespoons hot oil in it. Mix well.
Wet your hands with the water, so that the batter not sticks to your hand. Take a small portion of the batter, give it a round shape, and with the finger, make a small hole in the center of the ball.
Heat the oil in the pan; carefully place the medu vada in the pan. Similarly, make all the vada and drop them in a pan.
Keep the flame low while frying. Flip the sides. Fry till they turn golden brown.
Take them on a plate, and medu vada is ready to serve.
Serve the delicacy with the Sāmbhar, coconut chutney or tamarind chutney.
Important Notes:
While preparing, you need to keep few things in mind. Make the thick consistency batter; do not add the water in the batter. Once the batter is ready, prepare it immediately, do not ferment it or do not prepare it in advance.
To make it crispier, you can also add 2 tablespoon rice flour in it, but this is optional.
In case your batter becomes watery, you can add 1 tablespoon semolina in the batter to make a perfect consistency.
Follow these steps and make this healthy recipe at home.
We hope you liked our Medu Vada Recipe. For more such recipes follow our Blog foodiewish.com
Image Source