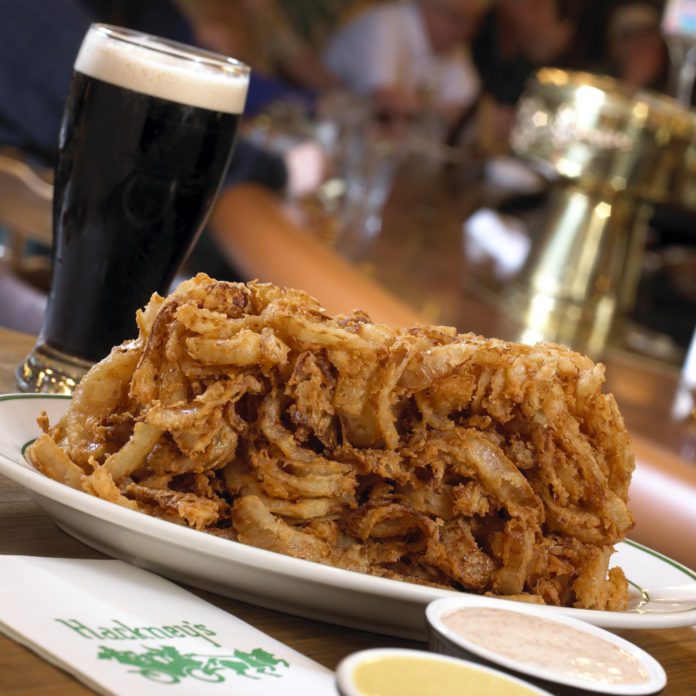 Miller and Carter Onion Loaf Recipe
This Miller and Carter Onion LoaF recipe is to die for.  It renders a delicious onion loaf that is crispy and moreish.  It is impossible to stop at just one of them, especially if you have the munchies.  You can follow several ways to ensure that the loaf comes out as crisp as possible, and the recipe describes them all in detail.
What Are Miller And Carter?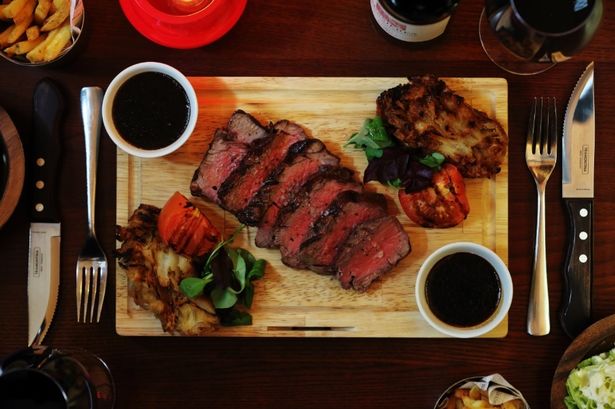 Miller and Carter are a chain of steakhouse restaurants across the UK.  They are known for their bold flavours and amazingly tender steaks.  If you love your meat falling off the bone, this place is where you need to head for your next fancy meal.  Their onion loaf is one of the popular items on their menu, and a number of their regular customers are hooked onto it for its crisp and wholesome flavour.
What Kind Of Onions Work Best For This Recipe?
The answer to this question lies in your personal preference.
Red onions have a sharper and more mature taste.  They also take slightly longer to cook.
White onions, on the other hand, are sweeter and milder in flavour.
It is always recommended to choose the bigger onions for his recipe since the rings need to be on the larger side to retain their shape after being subjected to the hot oil.

Ingredients
2 large onions, sliced thinly and separated into rings
1.5 tbsp table salt
1 egg
75 ml milk
1 tbsp all-purpose flour
1 tsp paprika
1 tsp ground white pepper
Rapeseed oil for frying
Method of Preparation Of Miller And Carter Onion Loaf Recipe
Slice the onions thinly and separate the rings from each other.
Sprinkle salt over the onions and leave them to rest for 30 minutes.  This will draw out all the water from them, and they will soften up.
Now give the onions a rinse under cold water and pat them dry using a paper towel.
Transfer them back to a bowl and sprinkle paprika over the onions.
Now beat your egg and add it to the milk.
Add the milk and egg mixture to the all-purpose flour and make a thick paste of them.
Add this paste to the softened onions.
Now add the oil to a pan and let it heat to approximately 190C.
Slowly drop in the onions one by one and allow them to deep fry on a medium-high flame.
Keep flipping the onion rings and removing them from the pan when they golden brown and look crisp.
Drain them on a paper towel to absorb all the excess oil.
These can be eaten straight away.
If you don't like the idea of deep-frying, you can bake them in a loaf pan at 180C for 15-20 minutes.
What Goes With Onion Loaf
Several sauces go with these crisp cakes.  You can try any one of the following:
Tamarind and date chutney
Mango chutney
Mint coriander chutney
Barbeque sauce
Tomato ketchup
Mayonnaise
Ranch
Any other salad dressing that you prefer
Tips For The Best Onion Loaf
The salt from the onions should be completely removed, so make sure that you give them a good rinse in water.
After rinsing, let the onions dry out for a bit on a paper towel and then pat them dry.  There should be no moisture left on the onions, or that will cause them to splutter in the hot oil.
The oil should reach a temperature of 190C before dropping the onions in if you want them to be fried crisp.  Dropping the onions in lukewarm oil will render a more moist and softer onion cake.
Test the oil by dropping in only one onion ring.  If it rises to the top immediately and browns within a few seconds, then the oil is hot enough, and you can add more of the onion rings.
Ensure that the flame is at least medium-high, or the onion rings might absorb too much of the oil.
Once the onion cakes are fried, please do not leave them exposed to the air for too long.  Serve them immediately or store them in an airtight container.
This is another example of a specific copycat recipe you can make at home during the quarantine period.  For similar recipes, visit our blog foodiewish.com.
We hope you liked our Miller And Carter Onion Loaf Recipe. For more such recipes information, follow our Blog, foodiewish.com.