North India Special Shahi Paneer Recipe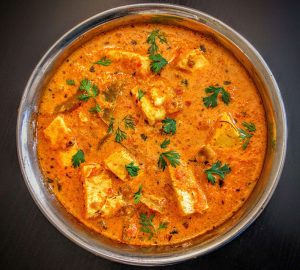 Shahi Paneer Recipe: Many of us love to have this option in the family function. From the traditional times to the modern era
Type: Indian Dish, Shahi Paneer Recipe, Indian Food
Cuisine: Indian Dish, Shahi Paneer Recipe, Indian Food
Keywords: shahi paneer recipe, how to make shahi paneer, shahi paneer kaise banate hain
Preparation Time: 5 Mins
Cooking Time: 35 Mins
Total Time: 40 Mins
Recipe Ingredients:
Shahi Paneer Recipe: Many of us love to have this option in the family function. From the traditional times to the modern era, we admire this recipe and this has become the must-have dish in all the functions, festivals, and get together.
You May Also Love These Delicious Paneer Recipes
All the paneer recipes are a perfect blend of tomatoes, cream, and whole spices. Do you know that the paneer makhani, shahi paneer, and paneer butter masala all belong to the same zone; preparing methodology is almost the same. What differs is the ratio of tomatoes and onions.
Here is the Recipe of Shahi Paneer
Serving: 3-4
Preparation Time: 5 Minutes
Cooking Time: 35 Minutes
Courses: Main Course
Cuisine: Indian
Equipment: Pan, Grinder and ladle
Calories: 103 Calories/serving
Shahi Paneer Recipe Ingredients:
Tomatoes – 4
Onions – 2
Cashew Nuts – ¾ Cup
Garlic – 4-5 Cloves
Ginger – 1 inch, chopped
Green Chilli – 2
Bay Leaf – 1
Cinnamon – 1
Cardamom – 2
Cloves – 2
Black Cardamom – 1
Kashmiri Chilli Powder – 1 Tablespoon
Butter – 1 Big Tablespoon
Kasuri Methi – ¼ Tablespoon
Cream – 1 Cup
Paneer – 2 Cup
Shahi Paneer Recipe Preparation:
Take a pan, add chopped tomatoes in it. Take onions half the portion of tomatoes.
Add chopped onions, ¾ cup cashew nuts, 3-4 garlic cloves, 1 inch grated ginger, 2 green chilli, one bay leaf, one cinnamon stick, two cardamoms, 1 tablespoon red chilli to give it a bright red color.
Continue adding one black cardamom, two cloves, salt as per taste, one big spoon butter. Add ½ cup water in it. Mix and stir well.
Cover it and cook it for 20-25 minutes. All the ingredients are nicely boiled and mashed.
Add this mixture in the jar, make a puree of it.
Now strain the puree. Add little water while straining. Curry is ready.
Take a fresh pan, add one tablespoon butter. Allow it to melt.
Add chopped ginger and 2 green chillis. Roast mildly.
Add paneer cubes in it. Add a little salt and mix well.
Now add the curry in it. Cook it for 2-3 minutes.
Add one pinch cardamom powder, kasuri methi, and a generous amount of cream.
Mix well.
Take it in a bowl, garnish it with a cream. The dish is ready to serve.
Enjoy this recipe with the naan, parantha, tandoori roti, or rice.
Salad and green chutney will add the extra flavor to it.
You can adjust the amount of cream according to your taste.
Prepare and enjoy this recipe at home with these simple steps.
Image Source