Philz Mint Mojito Recipe – Philz is an American coffee house known to serve some of the wonderful home-brewed coffees. They are headquartered in San Francisco and serve some unheard-of blends. They have quickly grown in fame and popularity. Many believe that Philz has unique blends and roasts of coffee, and it is impossible to replicate them.
Philz Mint Mojito Recipe
The Philz Mint Mojito Recipe, Iced Coffee is the most famous among cold coffee sold. The unique combination of coffee and mint makes it stand out among others as a refreshing, delicious drink to start your day with.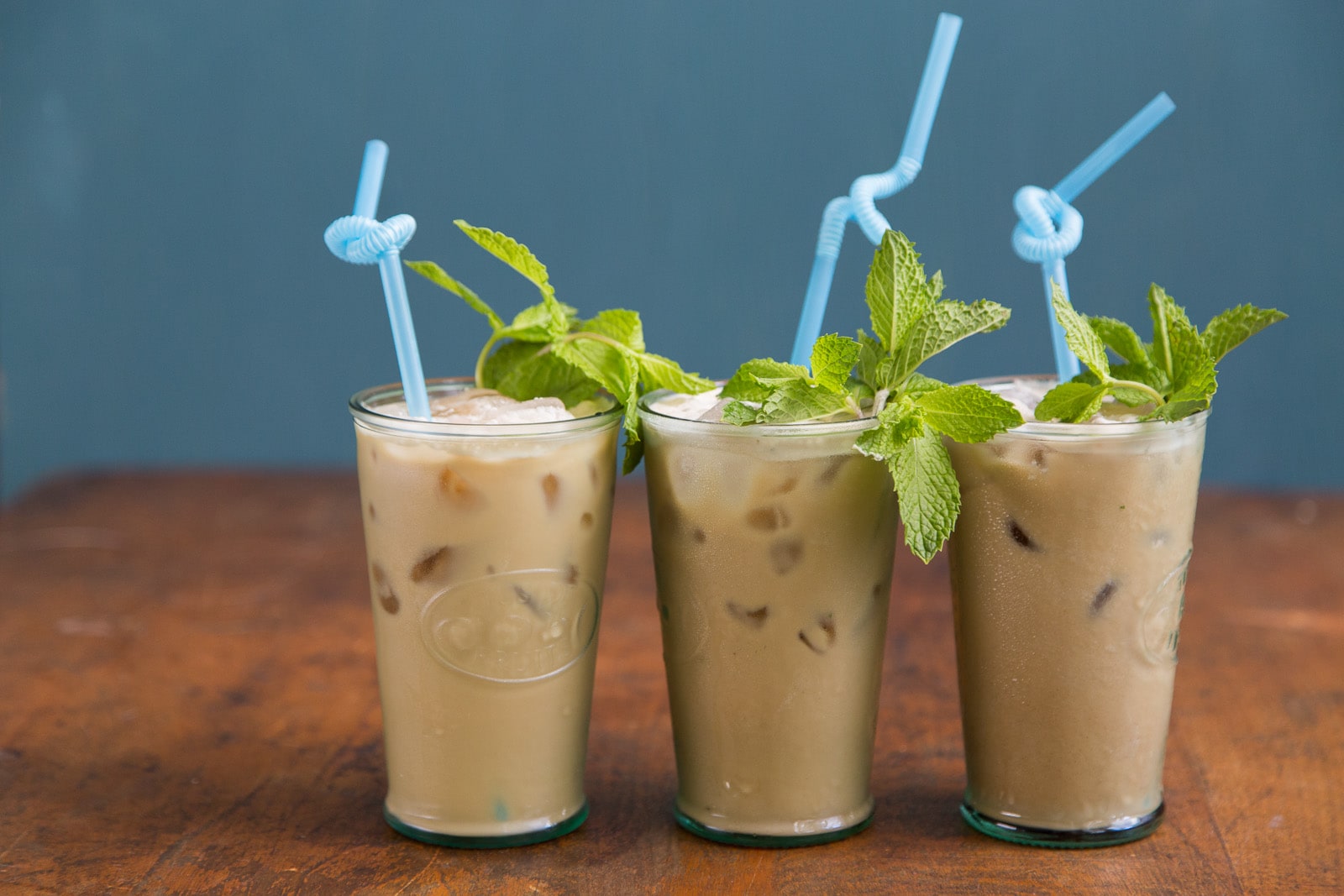 Why Make Philz Mint Mojito Recipe At Home?
That is a question that has been asked over and over again? Is it actually important to take the trouble to make an iced coffee at home when you can as easily get it at the store?
Making this coffee at home gives you the benefit of adding as many or as few calories as you desire. You can easily replace ingredients to match your dietary requirements.
It is also much more sanitary to prepare this at home because you're completely sure of what goes into making the philz mint mojito recipe
Most importantly, if you're allergic to something, you can easily skip that ingredient. All these luxuries are not afforded to you if you order them at a store.
Will Mint Flavouring Do Instead Of Fresh Mint Leaves?
Fresh mint leaves are what give this dish its unique flavour. Though some have tried to recreate it using flavouring, nothing can touch the taste that fresh mint gives when muddled with roasted coffee beans. If you are going through the trouble of making this at home, procuring fresh mint leaves would be worth the effort.
Ingredients to make Philz Mint Mojito Recipe
2 tsp raw sugar, granulated
8-10 mint leaves
8 oz freshly brewed coffee
Milk or cream
1 cup ice
How to Prepare Philz Mint Mojito Recipe?
Add the mint leaves and sugar together in a pot. Combine and create a muddle so that the leaves are bruised and blend with the sugar.
Add the coffee to this mixture and swirl it around.
Keep this mixture aside for some time till the flavours seep into each other. Alternatively, you could put it in the freezer to chill.
Once around 5 minutes have passed, strain the mixture into a large mug or mason jar with the ice.
Add the cream and milk.
Garnish with a few more mint leaves before drinking.
Can The Ingredients In The Coffee Be Replace?

Of Course, you can make this coffee as healthy or as sinful as you like. You will notice that there are many healthy substitutions to easily available coffee.
Substitute heavy cream with low-fat cream, non-fat cream, or whole milk. This will reduce the calories in the drink. The use of almond milk or coconut milk is a good option for vegans.
Substitute sugar for monk fruit, stevia, or honey.
Regular coffee can easily be substituted for decaffeinated coffee.
These alterations ensure that you are enjoying a healthier version of your favourite drink, and you can enjoy it more often without having to worry about the calories.
Want To Enhance The Flavour Of Philz Mint Mojito Recipe?
There is still a lot more than you can do with this Philz Mint Mojito Recipe. Adding on more options of your choice will lead to an upgraded version of this mint coffee drink if you get fed up with drinking the same thing every day.
An addition of collagen peptides will not decrease the calories, but it will make the drink more wholesome and ensure that you are kept full for a longer period of time.
A splash of coconut oil will enhance the flavour and give the drink a healthy addition of good fats to keep you energized throughout the day.
A shot of added expresso makes this drink a haven of relaxation if you are a caffeine lover. Allow yourself to indulge in that extra strong kick now and then.
A teaspoon of vanilla extract will bring out the flavours to a greater extent and give the drink some added depth and a more mature flavour.
Additional flavours like chocolate, orange, etc., can be used if you enjoy them. It also makes sense to play around with flavours and see what you like the most.
Summary
And that's a wrap for our Philz Mint Mojito recipe! We hope you enjoyed making and sipping this refreshing and delicious beverage. If you have any questions or comments, feel free to reach out. Until next time, happy brewing and enjoy your Philz Mint Mojito!