Pumfu Recipes are a great way to add taste to your daily dose of protein. Pumfu is one of the latest items added to the growing list of superfoods. It is tofu made of organic pumpkin seeds. This soy-free form of tofu is packed with nutrition and provides an excellent alternative to vegans. Pumfu is high in antioxidants, magnesium, omega-3, and omega-6 fatty acids. Since its texture is firmer than regular tofu, it can be used in curries, stir-fries, and even desserts. The versatility of this dish has made it extremely popular. Here are a few pumfu recipes you have to try for yourself.
Curried Pumfu Stir Fry
This is a quick, easy, one-pot stir fry with a little bit of curry. It can be enjoyed with rice or just by itself. The ones of you with a thing for Asian flavours are going to love it.
Ingredients to make Pumfu Recipes
250 gms pumfu
2 cups mushrooms
2 carrots, cut in roundels
¼ cup yoghurt
1 small head cabbage
1 cup broccoli
1 onion
1 clove garlic, chopped fine
½ tsp curry powder
¼ tsp turmeric powder
Sea salt
Method of Preparation for Pumfu Recipes
Cut the pumfu into dice side pieces. Please do not cut them too small, or they may break when cooked.
Heat a large pan and add olive oil to it.
Add onions and garlic. Simmer till the raw smell goes.
Add some salt so that the onions begin to soften faster.
Throw in the mushrooms, salt, curry powder, and turmeric. Fry on slow flame for a few minutes. Stir to prevent the powders from burning.
Add the mushrooms now and cook till they release water.
Add carrots to the pan and cook till they soften as well.
Add the yoghurt to the pan and cook for a few minutes.
Now add the cabbage, pumfu, and broccoli.
Cover and cook for another 5 minutes till the vegetables soften.
Open the pan and stir well till the vegetables are well coated in the curry.
Serve over steamed rice or quinoa, or serve plain.
Pumpkin Tofu Cheesecake
This healthy cheesecake will let you enjoy the sinful sweetness of dessert without piling on the calories. It is as decadent and delicious as the real deal, but with less than half the tension of losing the weight, you might gain after eating it.
Ingredients to make Pumpkin Tofu Cheesecake
Method of Preparation for Pumpkin Tofu Cheesecake
Add the biscuits to a food processor and pulse till they form small crumbs.
Add butter to this mixture and pulse again.
Put this mixture into a cheesecake pan and lightly press on it with the back of a spoon or a glass so that it settles down to form an even layer.
Place this in the fridge to chill for at least 20 minutes.
Preheat your oven to 325 F
Pure the tofu along with the pumpkin pieces in a food processor.
Add in the sugar, spices, and cream cheese.
Add vanilla and continue mixing. Scrape down the sides of the bowl as well.
Now create a water bath by adding hot water to a large pot and placing the pan with pie crust into it.
Pour the filling into the pan with the pie crust and bake for around 50 minutes or until the cheesecake has firmed up.
Once the cheesecake looks firm, open the oven door and let the cheesecake come to room temperature.
Once an hour has passed, you can take out your cheesecake from the fridge and place it in the refrigerator to chill overnight.
Drizzle with caramel, chocolate, or any other toppings of your choice.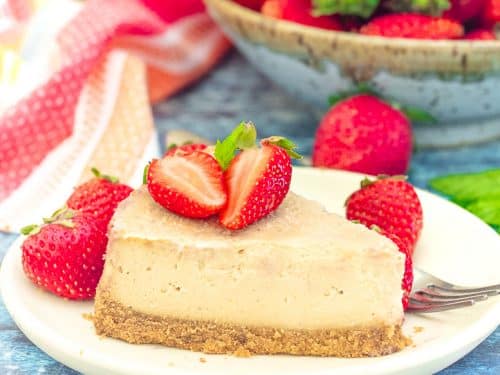 Conclusion
It can be concluded that due to the vast health benefits of Pumfu, it is quickly growing in popularity. The fact that it has a versatile taste and texture also enhances the superfood. Nutritionists and dieticians alike have found a favourite reference to those who are trying to lose weight and the ones just aiming at maintaining their fitness levels. There are many more recipes that you can enjoy when you eat Pumfu.