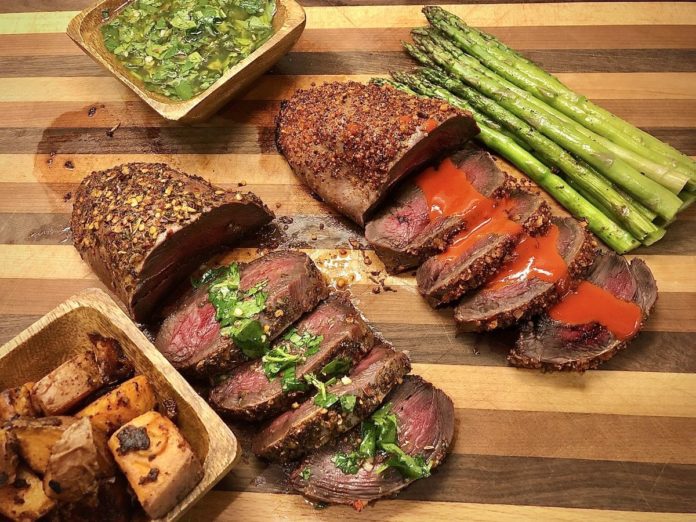 Sandhill Crane Recipes are famous among the folk who love to shoot. Sandhill cranes are giant migratory birds found in some states in North America and certain parts of Siberia. These birds are referred to as the "Ribeye of the sky." That is because their meat is very similar to the ribeye steak. They are highly sought by people who enjoy the sport of hunting. The birds are huge with gigantic wings, and an average male weighs around 4 to 4.5 kgs.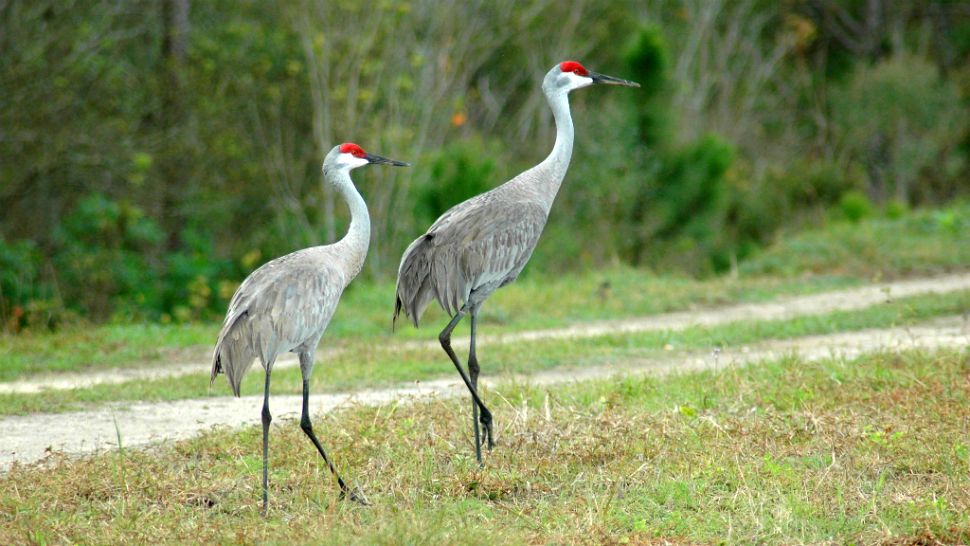 What is the good way to cook them?
Grilling has been considered one of the primary means of cooking the meat of this bird, but it can also be fried. Since the meat is a little on the tough side, it does require a bit of marinating and tenderizing before being subjected to the fire.
Easy Grilled Sandhill Crane Recipe
This recipe requires a bit of time and effort, but it yields a beautifully cooked bird that is tender and well spiced. You may grill the bird for as long as you like, depending upon how you like your steak to be done. The recipe uses the breast of the animal.
Ingredients
2 boneless crane breasts
¼ cup olive oil
2 tbsp soy sauce
2 tbsp Worcestershire sauce
Juice of 1 lime
1 clove garlic
1 tbsp seasoned pepper
1 tbsp poultry seasoning
Salt to taste
Method of Preparation
Combine the olive oil, soy sauce, Worcestershire sauce, lime juice, garlic, salt, pepper, and poultry seasoning in a large bowl.
Marinate the meat in this for anywhere between 4 – 48 hours.
Heat a grill and sear each side of the meat for around 4 minutes. This timing produces a medium-rare steak. You may increase or decrease it as per your requirements.
Let the meat rest on a plate covered with foil for about 5 minutes before serving.

Grilled Sandhill Crane with Mushroom Gravy
This recipe serves a creamy mushroom gravy along with pieces of the sandhill crane. When the bird has been grilled to perfection, the mushroom gravy acts as a great accompaniment as its dense flavour goes beautifully with the slightly dry meat.
Ingredients
1 tsp spicy marinade
1 tbsp steak seasoning
1 tsp cajun seasoning
½ cup heavy whipping cream
4 tbsp butter
2 tbsp Worcestershire sauce
2 cloves garlic, chopped fine
Method of Preparation
Marinate the meat in a spicy marinade, steak seasoning, and cajun seasoning.
Keep aside for around 3 hours at the least in the fridge. Typically this should be left overnight.
Once it has marinated, take it out and keep it outside for at least an hour so that the meat comes to room temperature.
Heat the grill and grill each side for around 5 minutes. This will leave you with a medium-rare steak. Avoid going beyond this stage, as the meat might get too tough and dry.
Once it is off the grill, leave it covered in foil for about 5 minutes.
Take the butter in a pan and once it has melted, add the garlic. Let the garlic sizzle for about 30 seconds till the raw smell goes off.
Add the mushrooms and let them cook till they have released their water.
Add the Worcestershire sauce and give it a good mix.
Finally, add the cream and allow the whole gravy to come to a boil.
Once all the elements of the gravy have blended well together, you can turn off the gas and keep the gravy covered for a while.
Sandhill Crane Kebabs
The meat from sandhill cranes is excellent for making kebabs. Its grainy texture and minimal fat content make the kebabs meaty and flavorful.
Ingredients
Method of Preparation
Combine all the ingredients in a large bowl.
Add the meat to the bowl and chill for a minimum of 3 hours in the fridge.
Skewer the marinated pieces of meat onto kebab hooks and place them on a heated grill.
You may also add your choice of vegetables to the grill, like mushrooms, green peppers, onions, etc.
Grill for around 4 minutes and keep turning the skewers so that the meat cooks evenly.
Summary
In conclusion, Sandhill crane can be a delicious and unique addition to your dinner table. With a rich flavor and tender texture, it can be prepared in a variety of ways to suit your taste. From grilled to roasted, or even in a slow-cooker, there are endless possibilities when it comes to cooking Sandhill crane. Try these recipes and taste the difference for yourself.