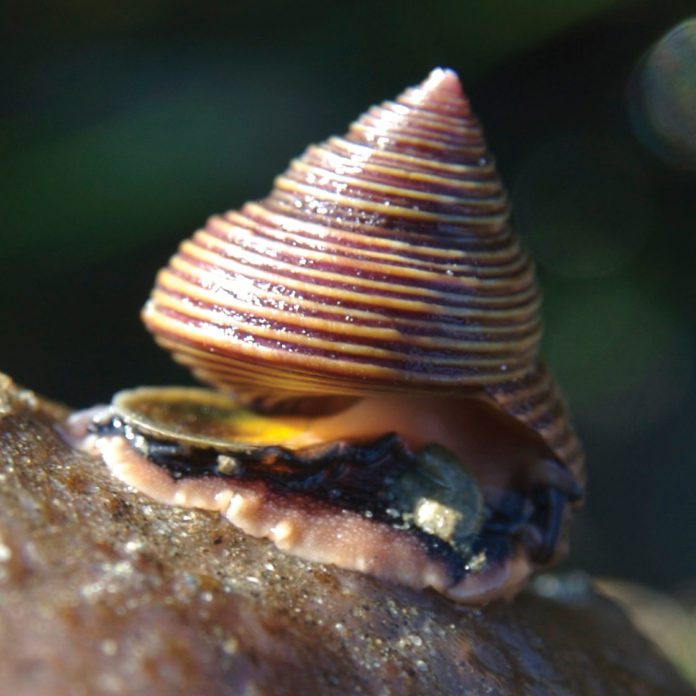 Top Shell Recipe is a common occurrence in Asian cookbooks as that is the region where they are found in abundance. As is the case with most seafood, it is packed with nutrition and delicious. Top Shells are molluscs that are often found on sandy beaches along the tropics. The temperate beaches are home to them. They are also known as "top snails" and belong to the Trochidae family. They range in size from being very small to relatively large.
Nutritional Benefits of Consuming Top Shell
Top shells are considered to have great nutritional advantages because they are rich in healthy fats and contain a good amount of protein. They are rich in omega 3 fatty acids, vitamin B12, and zinc. These vitamins and minerals are very beneficial to the human body. They ensure the health and maintenance of the brain, the heart, and the immune system. They are, therefore, a staple in many countries like Singapore, certain provinces of China and Korea. There are numerous recipes dedicated to preparing this, both traditional and fancy. It is consumed with salads, as a part of braised meats, in stews and hot pot dishes.
How To Clean Top Shell
The easiest way to clean fresh, top shells is by soaking them in water for about 20 minutes. This gives the shells a chance to breathe, and they filter out most of their impurities by themselves. The soaked shells should then be washed under a jet of running water. A handheld brush with soft bristles is good to give the shells a quick scrub to make sure all the sand and grit are taken off.
Though shells caught fresh off the sea coast are most delicious, that is not always a luxury available to all. Canned top shells are tasty and nutritious, though. Listed below are a few recipes with healthy molluscs that you might want to try.
Bai Top Shell Salad
In this recipe, the top shells are used in a salad that can be served over rice or noodles. This recipe will yield a low-calorie and healthy salad that you can put together very quickly on a weekday or enjoy as an accompaniment to heavier food over the weekend. This fishy salad is sure to find a permanent place at your table.
Ingredients
1 can Bai top shell
1 bunch dried Pollack
½ white onion, finely sliced
1 carrot, finely sliced
1 cucumber, finely sliced
¼ cabbage, finely sliced
Leeks, sliced diagonally
Green chilli pepper
Perilla leaves, roll and slice finely
For The sauce
1 tbsp red pepper sauce
1 tbsp sugar
2 tbsp vinegar
Red chilli powder
Sesame oil
Method of Preparation Of Top Shell Recipe
Drain the can and cut the top shells in halves. Do Not discard the liquid.
Leave the pollack in the juices of the can to marinate for a few minutes.
Chop the vegetables and mix them in a bowl.
Mix the red pepper paste, sugar, and vinegar.
Season with sesame oil and keep aside.
Give the salad a good toss, and you're ready to serve this fresh seafood sider.

Seasoned Top Shell Recipe
This recipe for king top shell in a simple gravy can be served as an accompaniment or simply by itself. This dish is also good as an appetizer when you serve alcohol at a party. It pairs famously with a glass of chilled beer, though you might need to reduce the gravy a bit.
Ingredients
1 can top shell
1 can of top shell sauce
½ onion, finely chopped
5 small limes
3 chilli padi
Coriander, for garnish
Method of preparation Top Shell Recipe
Drain the top shell from the can, but preserve the sauce for use later.
Cut the shells into halves or quarters.
Add the juice of the limes to the sliced onions and let this rest for around 5 minutes. This will help to soften the onions.
Now mix these onions mix with the shells and add chilli and coriander to the dish.
Drizzle evenly about 2 tbsp of top shell sauce and give the salad a good mix.
Summary
There has been some controversy around this seafood ingredient in the recent past due to aquatic life's dwindling. Still, it continues to remain popular among many South Asian countries where it is found in vast quantities on beaches and beside still water bodies.