Stuffed Mix Vegetable Paratha Recipe is a classic Indian flatbread prepared by stuffing different vegetables. These amazing pan-roasted mix vegetables stuffed bread are perfect for weekend breakfast with chicken or raita. You can substitute the vegetables as per your choice.
You may also like:
Preparation time: 20 mins
Cooking time: 25 mins
Serves: 3
Vegetable Paratha Recipe Ingredients: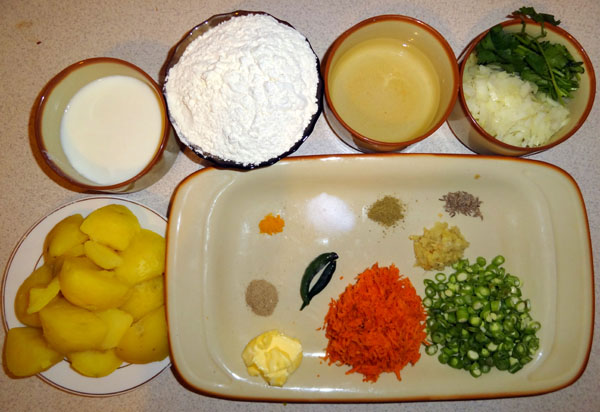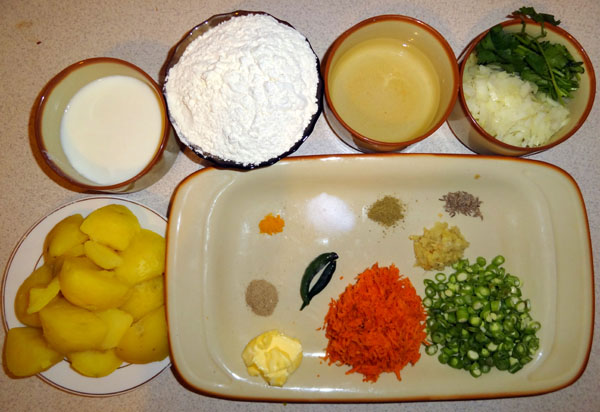 For Dough
1 cup all-purpose flour (maida)
Salt to taste
1/2 cup curd
1 tsp fennel powder
2 tsp butter
For Stuffing
3 large boiled potatoes
3 tsp of oil
1 tsp cumin seeds
1 onion, finely chopped
2 green chilies, finely chopped
1 tsp ginger and garlic paste
1/2 tsp turmeric powder
1 carrot, grated
6 beans, finely chopped
1 tsp amchur powder or chaat masala
Coriander leaves as per taste
Vegetable Paratha Recipe Preparation:
Sieve the maida in a bowl and mix salt, fennel powder, butter and yogurt in it.
Then by adding little by little water, knead it into a smooth dough. Apply 1 tsp of oil on top of the dough and keep it aside for at least 1 hour.
For stuffing, mash the boiled potatoes and keep it aside.
Heat oil in a pan and add cumin seeds and let them splutter. Then add chopped onions, ginger, garlic paste and green chilies, let them fry for a minute.
Now add grated carrot, chopped beans, salt, turmeric powder and amchur powder, then mix well and cover the lid. Let them cook for 5-10 mins at medium heat.
Now switch off the flame and add mashed potatoes and mix well, keep it aside.
Take a dough and divide in to equal size balls. Make equal amount of small balls of the potato mixture also.
Take one ball of the dough and roll it in to 5-6 centimeters disk. Now put the mixture ball in the middle of the disk. Now close it from all the sides again to make a ball.
Now coat it in some dry flour and roll out again , till it's about half a centimeter thick, and round in shape.
Now heat a pan and apply 1 tsp oil on top of it then place a parathas on top of the pan, and then again spread 1 tsp of oil on top of it.
Then turn it to another side and cook it from this side as well.
Your Stuffed Vegetable Paratha is done when both sides are brownish and crispy.
Serving Instructions:
Serve Stuffed Vegetable Paratha with either any curry or yogurt.