Waffle House Waffle recipe is the breakfast dish of your dreams. Waffles are the quintessential breakfast item that is an American staple. Crispy on the outside and soft on the inside and topped by an array of syrups, this is something that will always have a huge fan following. When it comes to the waffles, that title firmly belongs to the Waffle House hands down for their fluffy and delectable waffles. The secret to a great waffle is the addition of buttermilk to the batter. This enhances the taste and ensures that the waffles are crisp on the outside but soft and fluffy on the inside.
A waffle is dressed up with the addition of a topping which can be either savory or sweet depending on what you like. So go crazy because the humble waffle provides the perfect canvas for your masterpiece.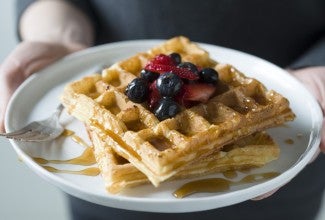 While butter and maple syrup are a breakfast classic, you can also experiment with chocolate sauce or caramel sauce for a sweet start to your day.
If you prefer a nuttier taste, then peanut butter and maple syrup is the combination for you.
You can also use fruit jam, jellies or compotes.
And if you want a healthier twist, top off your waffles with fruits such as mango or berries, some nuts for crunch, and a big fat dollop of whipped cream.
If it is savory you prefer then waffles and fried chicken are a match made in waffle heaven.
You can even top off your waffles with a poached egg and some bacon to make it a breakfast of champions.
Give your waffles a Mexican twist by topping them off with some guacamole, cheese, and sour cream.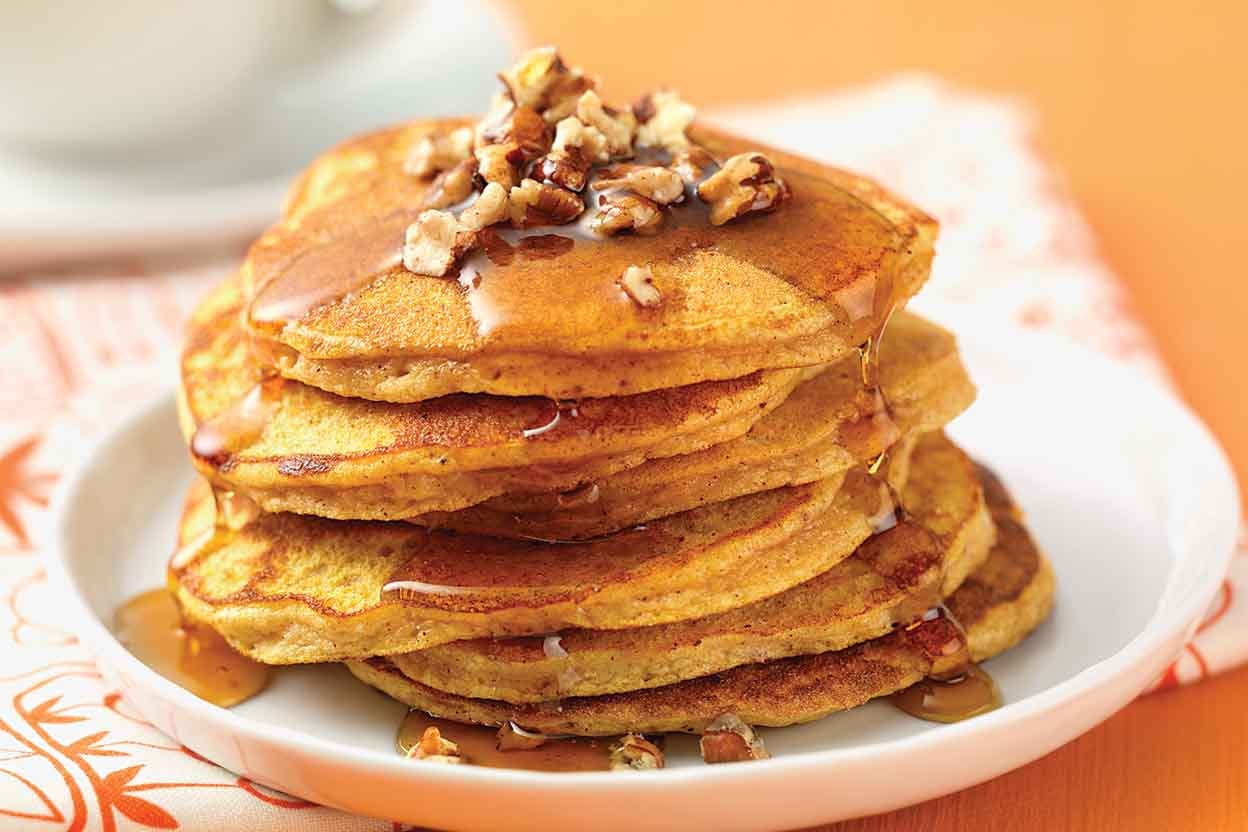 Ingredients to make Waffle House Waffle Recipe
All-purpose flour 1 ½ cups
Cornstarch ¼ cup
Baking soda ½ tsp
Baking powder ½ tsp
Salt 1 tsp
Beaten egg 1
Granulated sugar ⅓ cup
Unsalted butter 2 tbsp
Vegetable shortening 2 tbsp
Vanilla extract ¾ tsp
Whole milk ¾ cup
Buttermilk ½ cup
Half-and-half ½ cup
Maple syrup
Cooking spray
Equipment Needed for Waffle House Waffle Recipe
How to prepare Waffle House Waffle Recipe?
Take a large bowl and sift in the flour, cornstarch, salt, baking soda, and baking powder. Mix it all together and set it aside.
In another large bowl, add the egg, sugar, shortening, butter, and vanilla extract and whisk together until combined well.
Now add in the buttermilk and half-and-half into the same bowl and whisk until a smooth mixture is formed.
Preheat the waffle iron on a medium-high setting
Combine both the mixtures and stir until well combined ensuring that there are no lumps left behind.
Line a waffle iron with cooking spray and pour a little bit of the batter into it.
Allow it to cook for at least 6 mins until the waffle is golden brown and crispy.
Continue the same cooking process until all the batter has been utilized.
Place the waffles carefully on a plate and cover with a dollop of butter and a drizzle of maple syrup and enjoy!
Tips And Tricks While Preparing Waffle House Waffle Recipe
Always preheat the waffle iron before using it, this will ensure that you get the crispy waffles.
Add berries to your waffles by putting them into the batter once it is in the waffle iron.
While the above recipe ensures fluffy waffles, you can make them even fluffier by first separating the egg yolk from the egg white and beating the egg white until steak peaks are formed, and then folding this mixture into the waffle batter.
Buttermilk is an essential ingredient to get fluffy waffles, if you do not have buttermilk at home, you can make your own by adding a little bit of lemon juice to a cup of whole milk and letting it curdle. Voila! your buttermilk is ready to use.
To retain the crispiness of the waffles, it is important not to stack them and instead let them cool in a single layer before serving.
Waffles have to be stored in an airtight container and they can be kept in the refrigerator for at least 4 days. You can also freeze them for up to 3 months.
You can reheat waffles by using your toaster or you can even place the waffles in the oven for 10 mins at 200 degrees F.
Summary
In conclusion, the Waffle House Waffle Recipe is a delicious and easy-to-make breakfast staple. With a crispy exterior and soft, fluffy interior, these waffles are a crowd-pleaser. The recipe is simple, using basic ingredients like flour, sugar, eggs, and milk. With just a few tweaks, you can customize the recipe to your taste preferences. Whether you top your waffles with fresh fruit, syrup, or whipped cream, this recipe is sure to be a hit at your next breakfast gathering.