Vegetarian Foods From North India: North India is known for its variety of foods. There are a lot of ingredients of several vegetarian dishes in this region of India. All of them are quite tasty and mostly a bit spicy.
Some of the North Indian foods are listed here for your reference. You can choose any of them to satiate your hunger nicely.
Aloo gobi is one of the most common North Indian food which is a daily dish in a typical household of this region. It is preferred as a main course item which is made of potatoes and cauliflower as the major ingredients.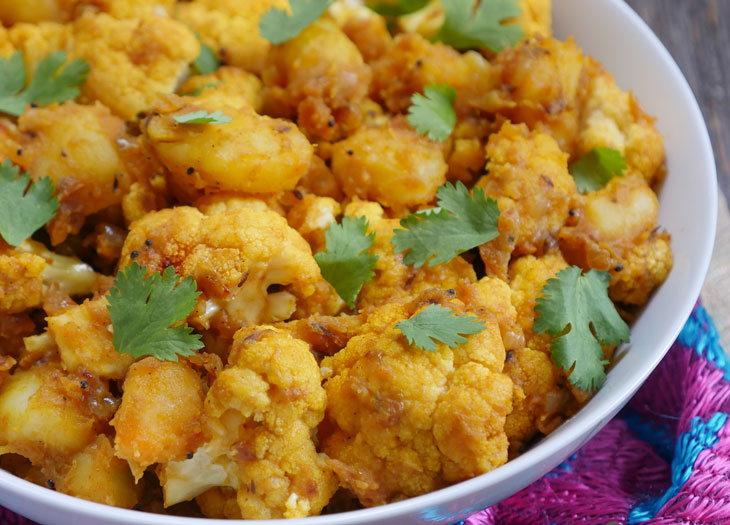 There are so many spices are used like garam masala, chili powder, and turmeric powder. The nature of this dish is it is dry but people take it as a curry with some roti in most of the cases.
2. Bhindi Masala
Vegetarian people prefer so many vegetables to make some curry masala. Bhindi masala is a dish like that in North India. It is like a staple dish for most of the north Indian families.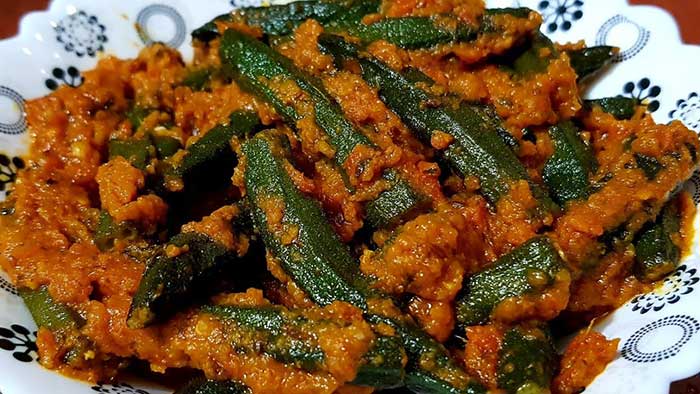 Bhindi or ladies finger is used to make it along with some other vegetables. It is a bit spicy and served with roti or okra. It is a very common curry masala and most of the people in North India prefer this dish as their daily food.
3. Aloo Paratha
Aloo paratha is one of the most common staple food in North India, especially in Punjab. It is served with yogurt or pickle most of the time. Some butter or ghee is used to make it and you cannot say no to this delicious item from north India at all.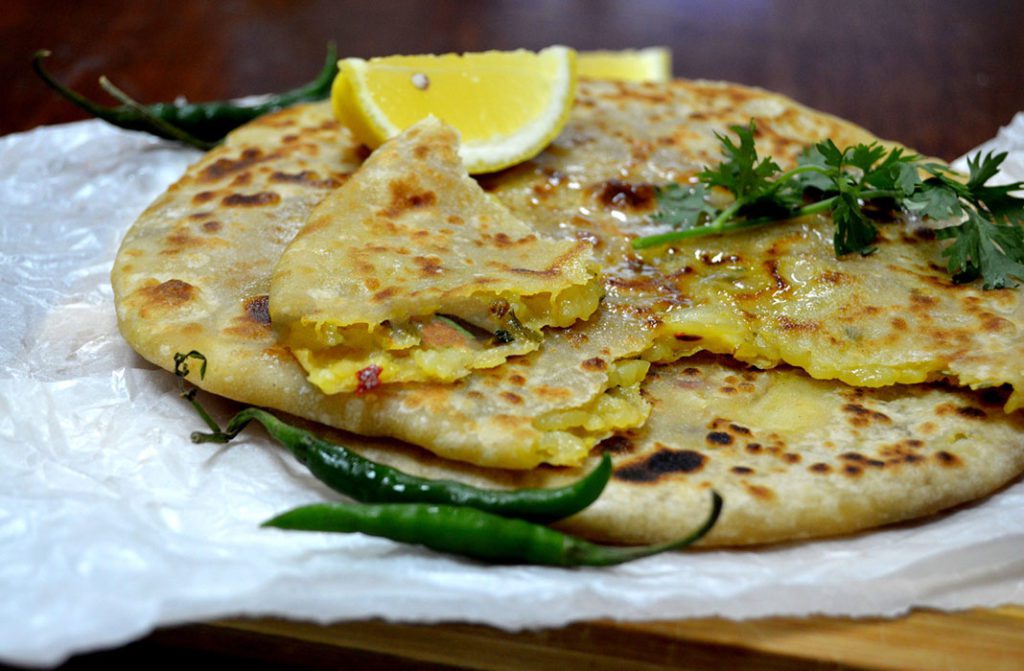 The specialty of aloo paratha is you can eat it anytime like breakfast, lunch or dinner. The taste will be the same all the time and the effect of it in your mind will stay quite longer. So if you want to taste the food from north India then aloo paratha should be in your list.
For all the vegetarian people, rajma is a great source of protein supplement. So the people in North India who are relied on vegetarian food eat rajma curry masala regularly.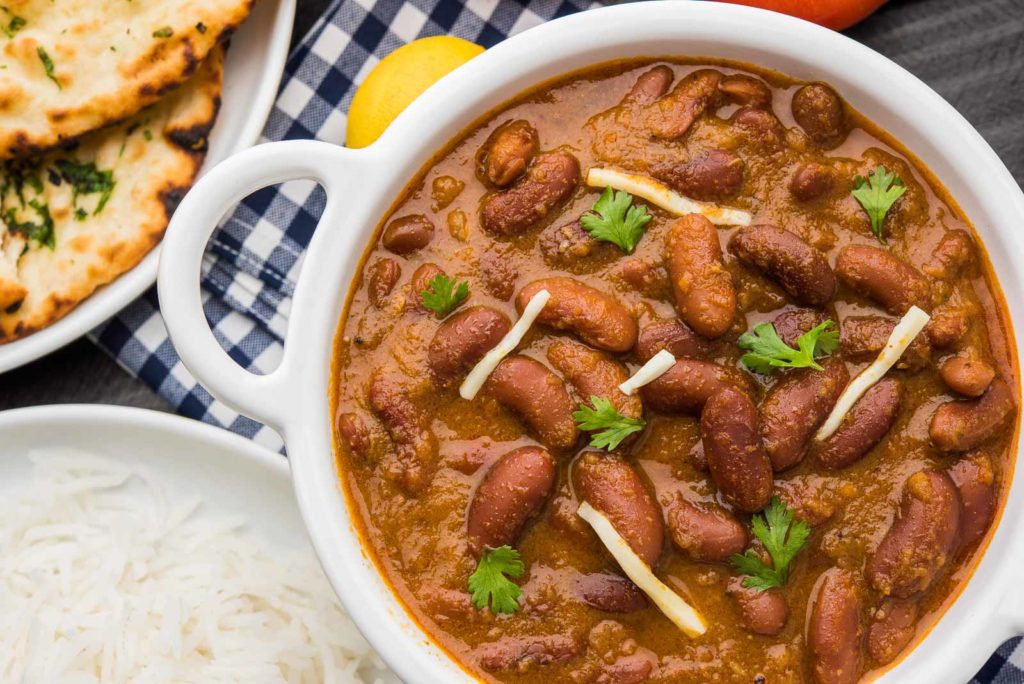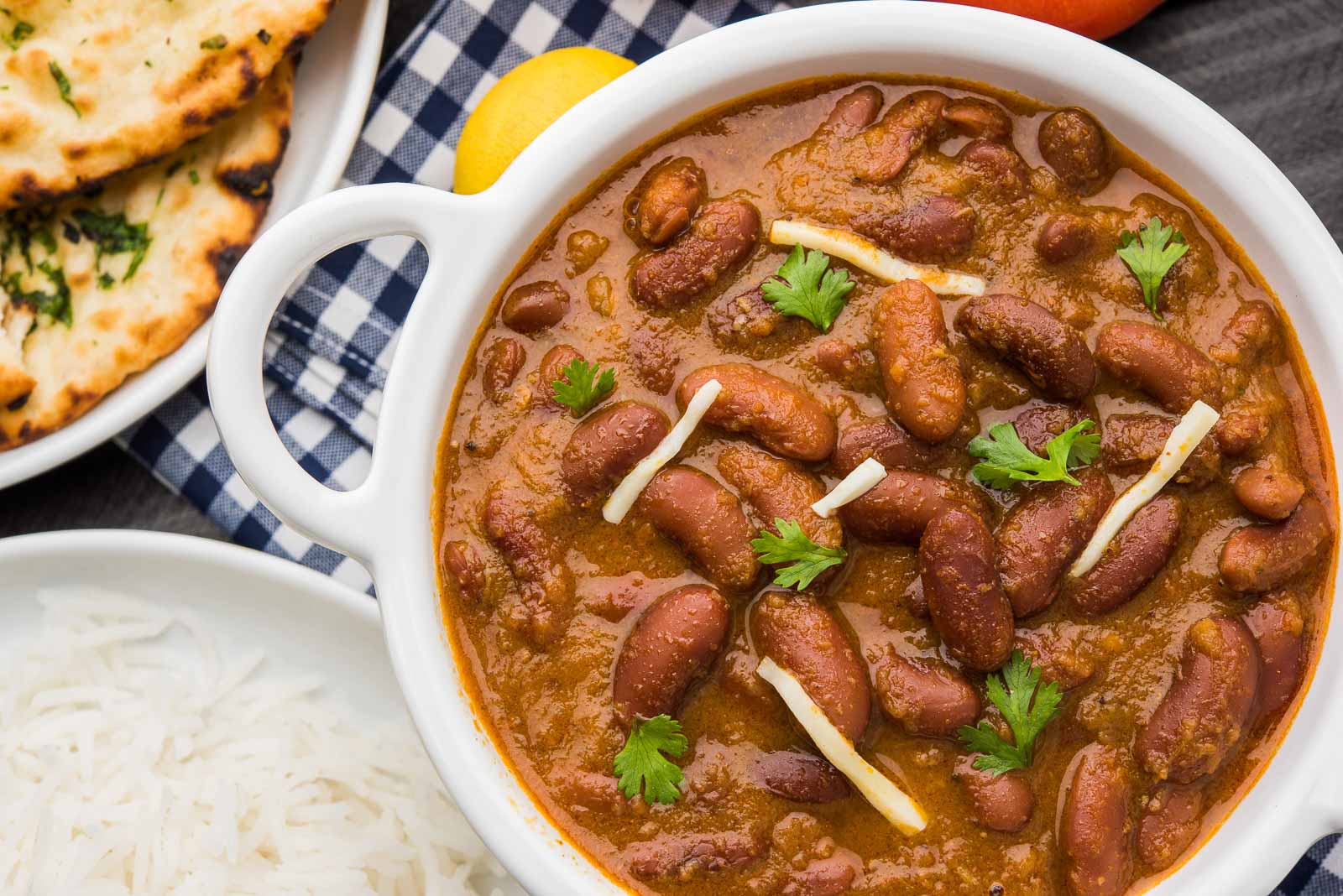 It is the kidney beans that are quite rich in protein and other dietary supplements. Rajma curry masala is served with jeera rice, plain rice or even roti.
Whoever wants to have some protein-rich food from north India should try out rajma masala curry. The thick gravy of it is quite spicy and will give you the feel of North Indian spicy foods.
5. Malai Kofta
Malai kofta is a classical Indian dish which can salivate anyone's mouth almost instantly. It is made with malai or cream and kofta which are small balls made of paneer.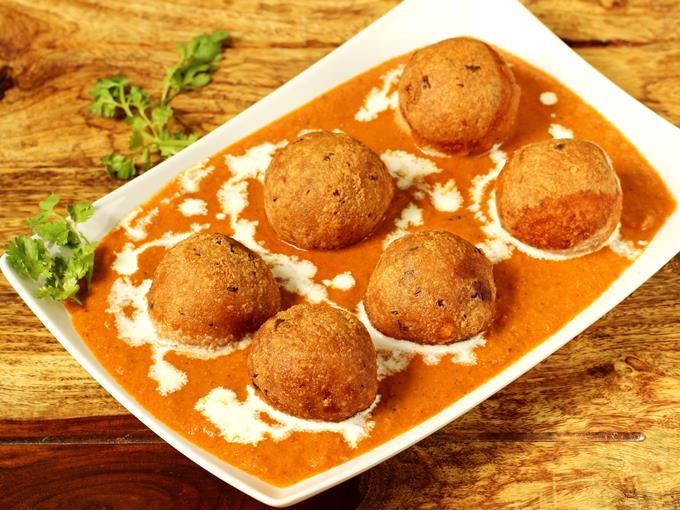 The thick gravy of it is eaten with rice or roti whatever you want. Malai kofta is quite a famous dish in North India and every household, you will find it to be done at least once a week.
6. Kachori
Kachori is one of the most famous go-to dishes in breakfast in the whole of North India. It is Puri with different types of stuffing like moong dal, chickpeas, etc. Mostly kachori is served with chutney and it is one of the combinations of food in North India.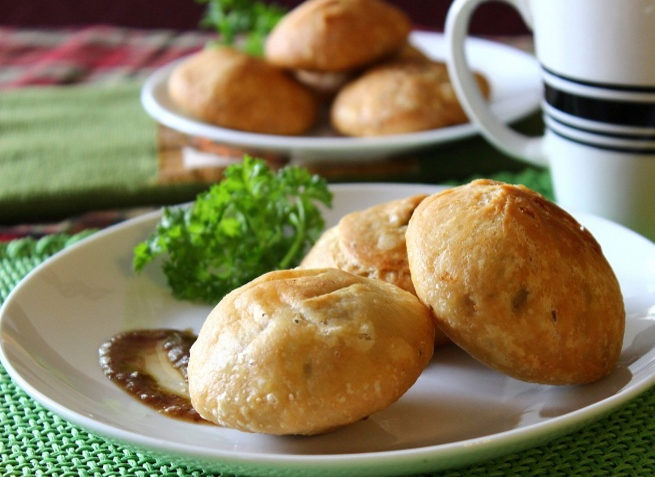 All the people of this region love to eat this in their breakfast and some of the places it is called Khasta. So if you ever go to any place in North India you must try out kachori in breakfast for sure.
7. Dum Aloo
It is a very famous Kashmiri dish made with potato or sometimes with sweet potato. Dum aloo is a very good combination of food with Puri and sometimes it is also preferred with rice.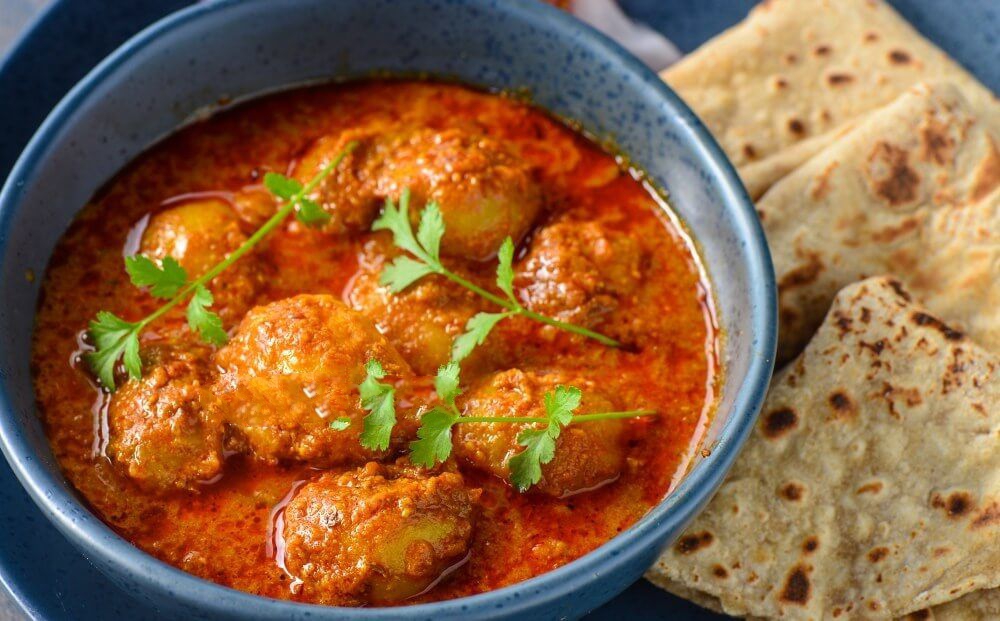 It is a bit spicy and the gravy is quite thick. So it is one of the dishes to eat if you want to excite your taste buds. If you want to have a famous North Indian food then dum aloo is a must-try delicacy for you.
Another breakfast item in North India is the samosa. It is a common dish all over North India as a breakfast or snacks item. It has the stuffing of potato or sometimes other seasonal vegetables like cauliflower.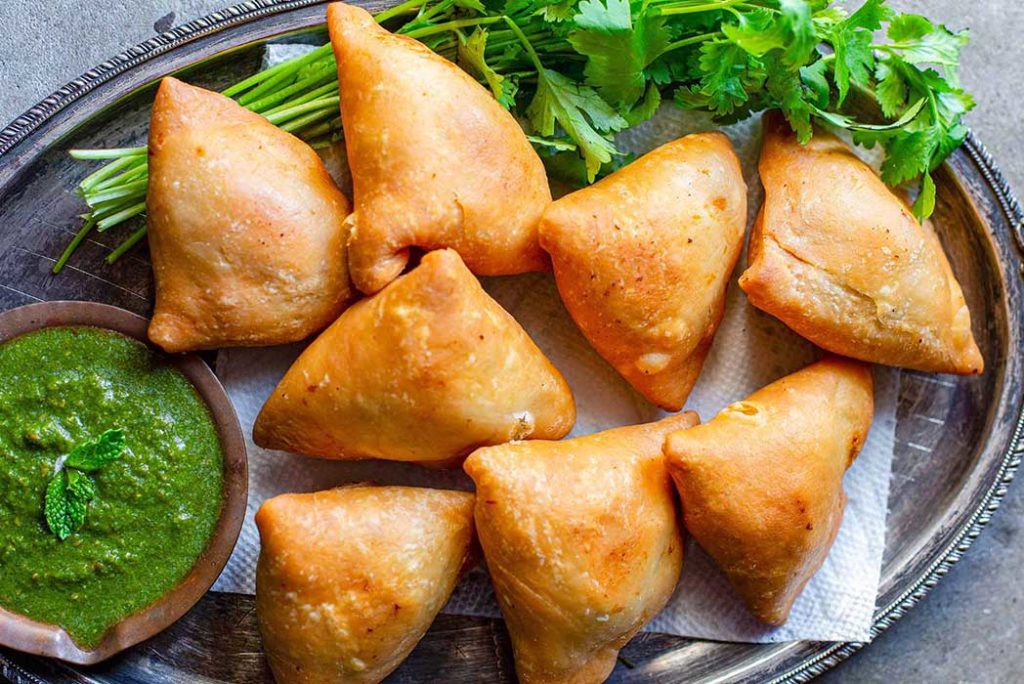 It is one of the most delicious food in India and it can be eaten anytime anywhere with a bit of chutney. Different names are there of this dish in different places in North India. But the feeling of eating the samosas are the same almost everywhere.
9. Pakoras
In any household in North India, you will find a bowl of pakoras in the evening for sure. Pakoras are made with different elements like vegetables or just potatoes. It is a very famous snack item in North India and people go crazy about it especially in winter Nights.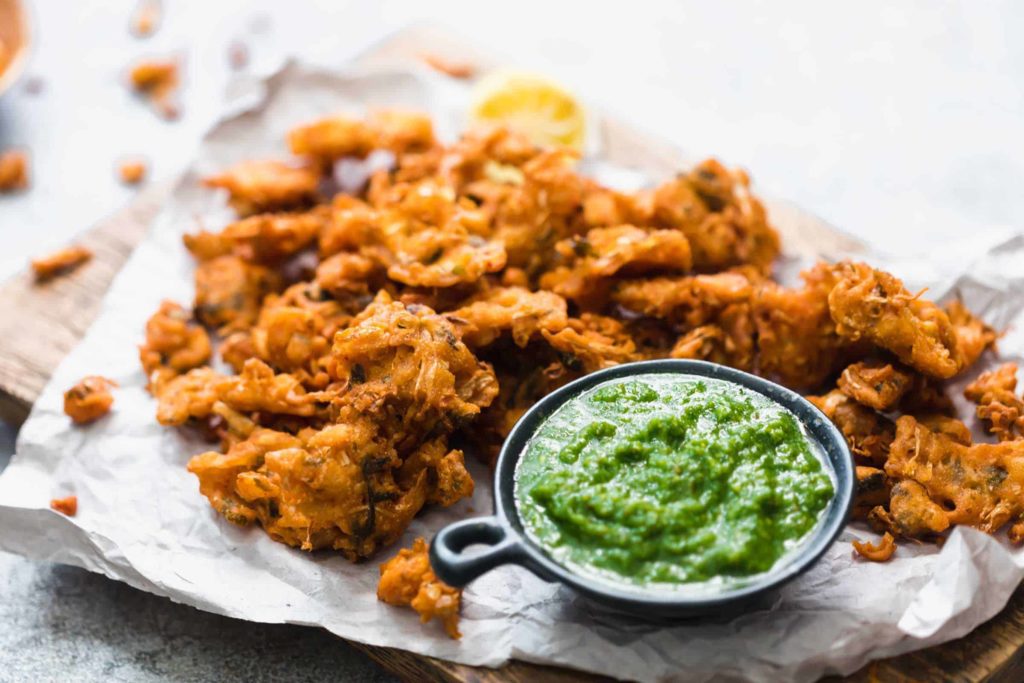 So if you want to have the most famous delicious food in North India then pakoras should be your first choice anytime. It is a must-try item for everyone who wants to taste North Indian food.
Pani puri is an evening snack of almost every North Indian people. It is a dish that you cannot refuse any time. These are crispy Puri stuffed with potato and some other spices. It is eaten by dipping it in tamarind water.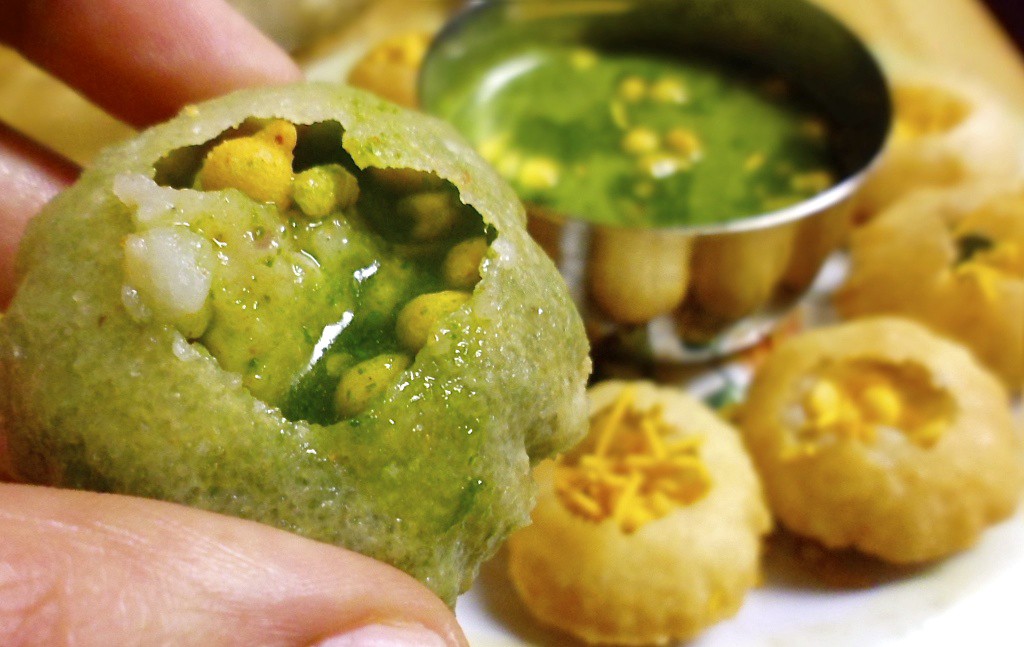 Different names are there of this item in different places of North India. In Bengal, it is called as Phuchka, in Bihar, it is Gupchup, In UP, it is Golgappa, in Punjab, it is Pani Batasha and in other places, it is called Pani Puri.
So these were some awesome delicious foods from north India which you must try at least once in a lifetime.
So it is a completely false concept that there are less vegetarian food choices in India. Vegetarians can also have a lot of variety of food in their daily life and it is visible in the above list.
Summary
North India is home to a rich and flavorful cuisine, with an abundance of vegetarian dishes that are not only delicious but also incredibly nutritious. From classic dishes like chana masala and aloo gobi to street foods like chaat and aloo tikki, North India has something for everyone, regardless of whether you're a vegetarian or not. With a focus on fresh and healthy ingredients, these dishes are a great option for anyone looking for a satisfying and nutritious meal.