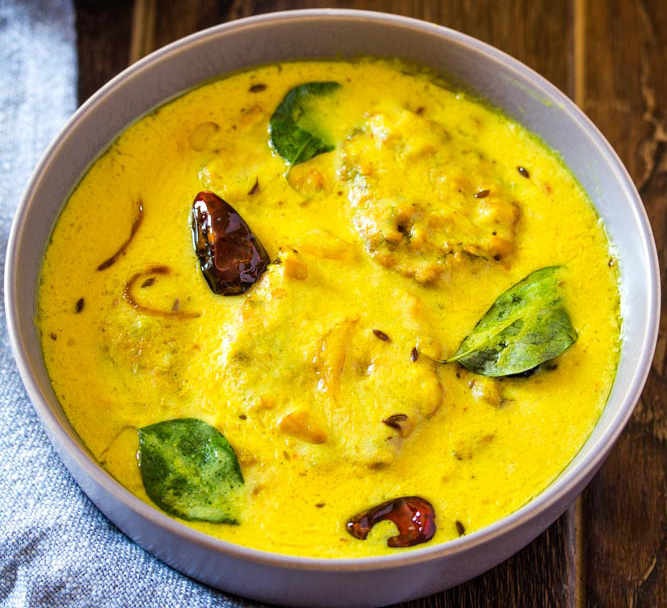 Restaurants Style Kadhi Pakora Recipe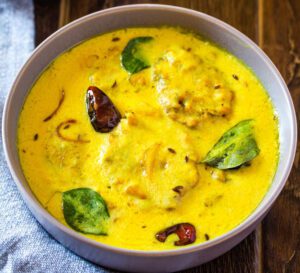 Kadhi Pakora Recipe is a delicious blend of yogurt and gram flour (besan) with besan pakoras. It is loved by all north Indians
Type: Kadai Pakora Recipe, Indian Dish, Punjabi Cuisine
Cuisine: Kadai Pakora Recipe, Indian Dish, Punjabi Cuisine
Keywords: kadhi pakora, kadhi pakora recipe, how to make kadhi pakora
Preparation Time: 10M
Cooking Time: 45M
Total Time: 55M
Recipe Ingredients:
Kadhi Pakora Recipe is a delicious blend of yogurt and gram flour (besan) with besan pakoras. It is loved by all north Indians no matter what their age is. And it is prepared in a slightly different way in different parts of North India.
You may also like:
Here is the recipe of Kadhi Pakora from Uttar Pradesh. It is prepared mostly on all auspicious occasions in Uttar Pradesh. It is generally preferred with rice but some like to have it with roti as well.
Preparation Time: 10 minutes
Cooking Time: 45 minutes (including frying)
Serves: 4
Kadhi Pakora Recipe Ingredients:
Gram flour (besan) – 1 1/2 cups
Curd – 400 gms
Onion – 1 medium size (finely chopped)
Cumin seeds – 2 tsp
Carom seeds (ajwain) – 1 tsp
Fenugreek seeds (methi dana) – 1 tsp
Asafoetida (hing) – pinch
Garam masala – 1 tsp
Chilly powder – 2 tsp
Turmeric powder – 2 tsp
Water – 7 cups or as needed
Salt – to taste
Oil – 1 tbsp for cooking
Oil for frying
Kadhi Pakora Recipe Preparation:
For Pakora's –
Take 1 cup of gram flour in a bowl and add water slowly to make a paste.
To check the paste is ready for pakora, put a drop of paste in a cup of water. If the paste comes on the surface of water it means it is ready for frying.
Add 1 tsp cumin seeds, salt and onion in the paste and mix it well.
Heat oil in the karahi. When it is heated completely then reduce the flame to medium.
Put small balls of the batter and deep fry them till golden brown. Keep pakoras aside in a paper towel.
For Kadhi –
Put 1/2 cup of gram flour in a bowl and add curd and add 6 cups of water in it and mix it.
Now add salt, chilly powder and turmeric powder and mix it.
Heat 1 tbsp oil in a frying pan and add asafoetida, carom seeds and fenugreek seeds and stir for few minutes.
Now add gram flour paste and keep stiring it for 30 minutes.
Add pakoras in to the kadhi and let it cook for another 5 minutes.
Add garam masala before serving.
Serving Instructions:
Serve kadhi pakora with rice or roti.
We hope you liked our Kadhi Pakora Recipe. For more such recipes follow our Blog foodiewish.com
Image Source