North India is blessed to have Punjab. It is a happy state that contributes to its cultural traits in India's several aspects. The food of this state has stationed its place among the many food recipes in Indian foods. The name of the recipes will make you believe that how big is the heart of Punjabi's.
Punjabi food is designed with the simpleton of agriculture and farming, but these simple dishes can make your day with only its smell. Punjabi dishes varies from regions to regions inside the state itself.
They prefer starting their day with butter, ghee, milk which is yummy in its mouth-watering way. They go for a various range of paratha preparation beginning from Aloo paratha, gobi paratha, saag paratha. With a layer of ghee or butter on the top of them will surely make one with just the smell.
Meat delicacies from the regions of Punjab have marked its place in a notable way. In the eastern regions of India, for instance in Kolkata, one could find a number of Punjabi restaurants available to let the Bengali's come out from the taste of fish once in a while.
Meat Items (nonveg dishes) generally include chicken, goat meat with lamb meat. Punjab is a landlocked state since the availability of fish is based on the water bodies available within the state.
Punjab is stated totally based on agriculture, there it is clear to understand that one can find a huge number of the vegetable menu from this state. But Punjab has successfully made their vegetable dishes, taste fabulous in their own magical way.
Traditional Punjabi Food is interlinked with each other. When Punjab is placed in a part of a discussion, food from Punjab automatically gets a highlight. Even schools from different states always place a Punjabi food counter in their cultural festival.
Traditional Punjabi Food
So Let's see some traditional food items which have marked its permanent place in every cultural festival hosted.
1. Makki ki Roti and Sarson ka Saag
Beginning with number one, one is certain to find Makki ki roti and Sarso ka saag in this list. Even in junior-level SST books,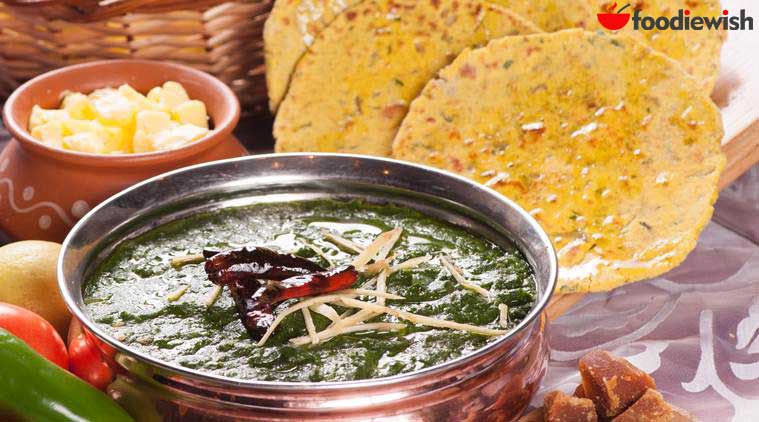 Makki ki roti and Sarson ka saag are mentioned as a noteworthy dish from Punjab. Makki ki roti in simple terms is normal chapati which is famous and is generally made out of cornflour.
Sarso ka saag is a curry that is served along with Makki ki roti. Saag is a green leafy vegetable, while Sarson means mustard. This green leafy vegetable can be any green leafy vegetable such as spinach leaf or mustard leaf itself, it totally depends on the preference of the cook.
2. Chicken Tikka
The 2nd on the list is chicken tikka.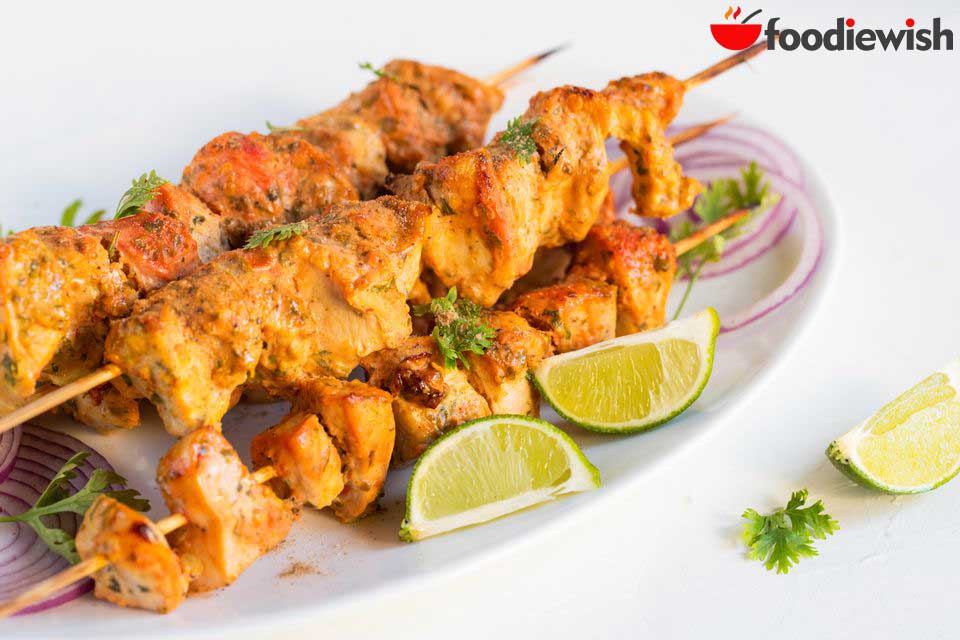 This dish so famous that one can find this item in any street vendor. It might not taste as accurate as of Punjabi's make, but since it is in great demand one can find it any street food shop in the locality. From street shop to high-end Punjabi restaurant, one can easily grab a few pieces of chicken tikka there.
This is not the end, let's have a quick look at some of the honorable mentions:
Chana Masala, Chicken Karahi, Dal Makhani, Gajar ka halwa, Tarka Dal Amritsari.
Summary
And there you have it, a delicious and versatile Chicken recipe. Whether you bake, grill, or sauté it, this dish is sure to be a hit with your family and friends. With its tender and juicy meat and its endless flavor possibilities, chicken is the perfect ingredient for any meal. Enjoy your chicken with your favorite sides and sauces, and savor the taste of a classic dish. Happy cooking!