Are one of the options to have at any point of time in a day. Because salads are quite wholesome and also will give you the necessary nutrients you need in a meal. And if you are going through a proper weight loss plan then salads should be your friend all the time.
Here we have given the top 10 Salads to Stay Healthy to help you with some great idea to make your day.
1. Greek Salad
Greek salad is one of the most famous classic types of salad originated from Greece. The major ingredients of Greek salad are tomato, cucumber, onion, olives and feta cheese. All of these items are dressed with some olive oil.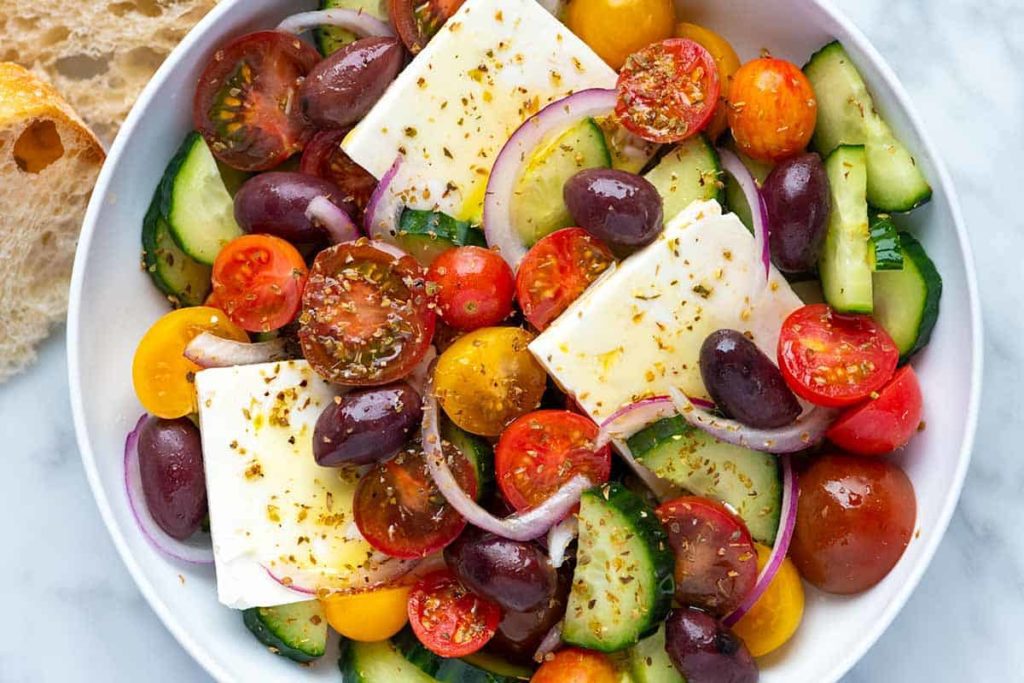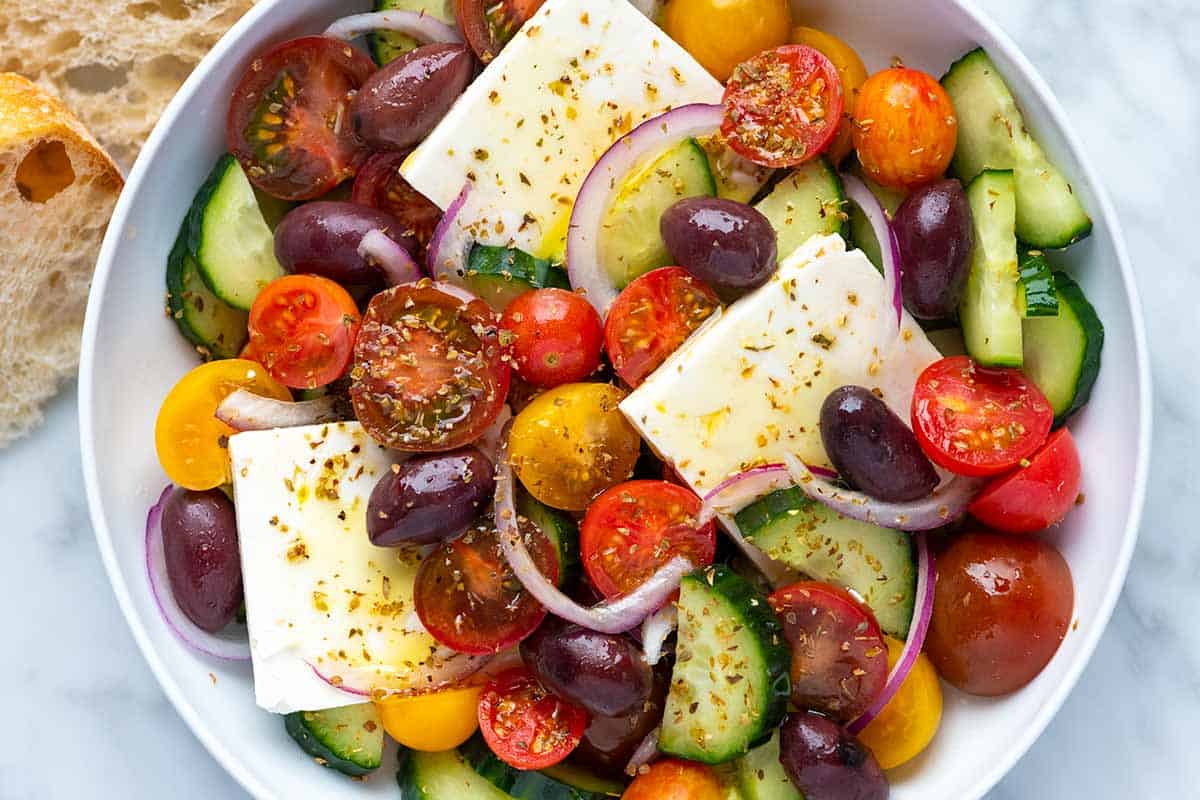 If you want a better taste of this salad and you can also add some bell peppers and other types of spices to make it tastier. But in the original recipe bell peppers are not included.
So if you want to have a vegetable-rich and Salads to Stay Healthy with a lot of antioxidants in it then Greek salad is a great choice.
2. Green Goddess Chicken Salad
Some people don't like having vegetarian salad and for them, one of the non-vegetarian salad is the green goddess chicken salad. The major ingredients of this recipe are chicken, celery, olives and a bit of olive oil.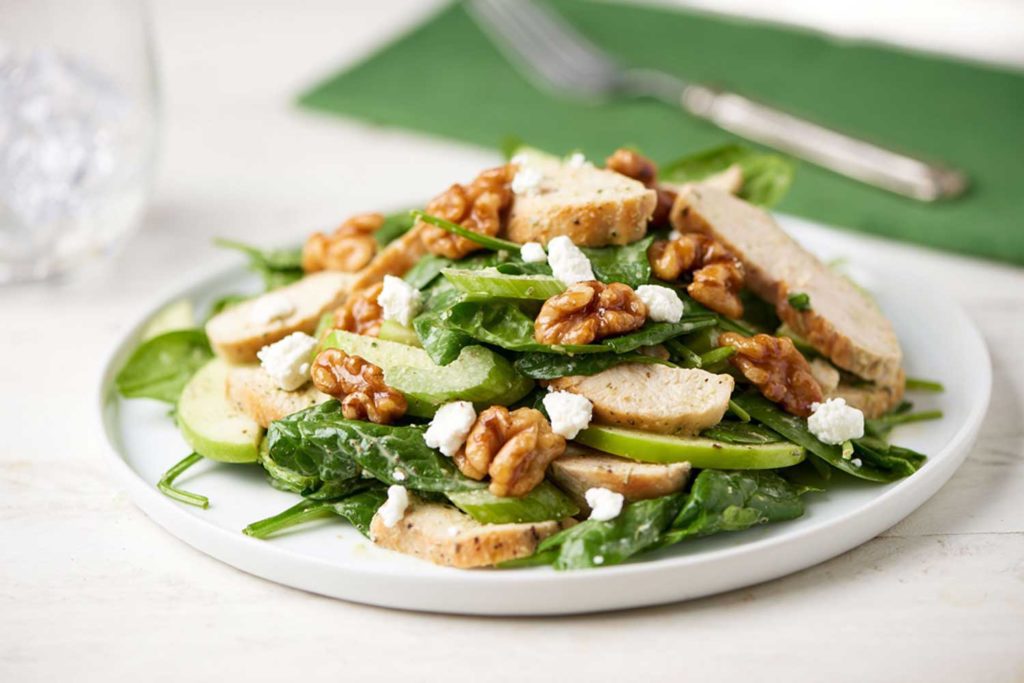 The item is tossed for a certain period so that all the ingredients can mix up with each other properly. This is a great option to have chicken without any extra oil or spices and if you have it anytime in a day, it will make you even healthier.
3. Fruity Pasta Salad
If you love eating fruits and some Italian dishes then fruity pasta salad is a great option for you. This salad is made with basic pasta mixed with some awesome fruits. Different variety of fruits are used in this particular salad and that is why this creamy salad will give you enough nutrients to give you a full feeling for a day.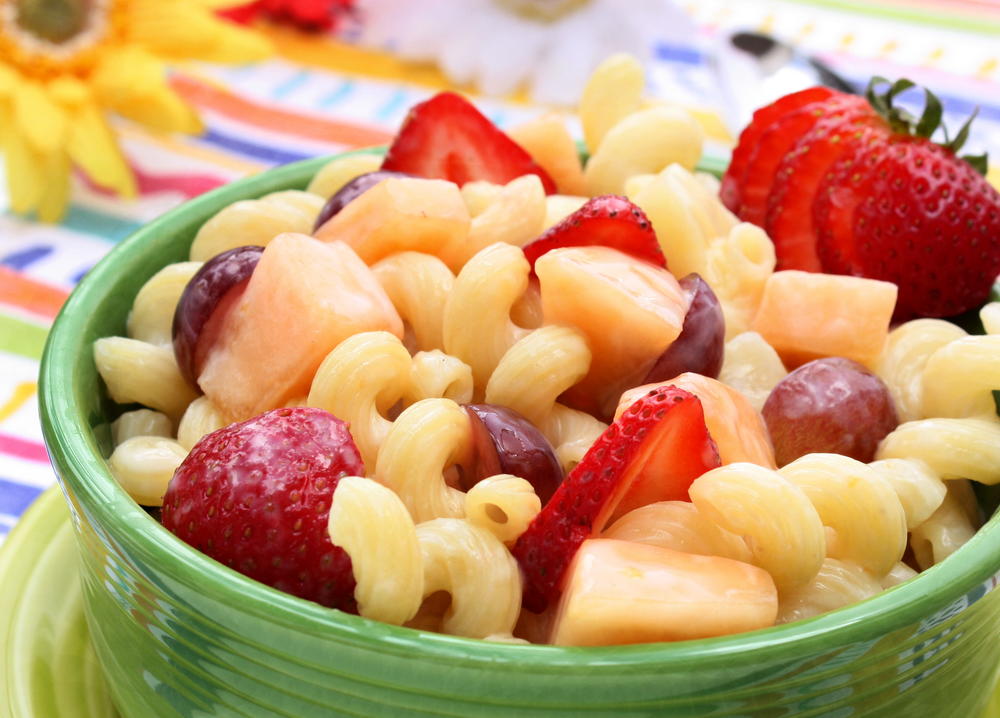 So if you love having pasta as well as fruits to add some antioxidant in your bloodstream then you can always make some fruity pasta salad for yourself.
4. Bulgur Wheat and Shrimp Salad
This salad is made with bulgur wheat which is a special type of coarse grain which will give you a crunchy feeling inside your mouth. Bulgur wheat and shrimp salad are made with tomato, cucumber, onion and a bit of corn mixed with some shrimps.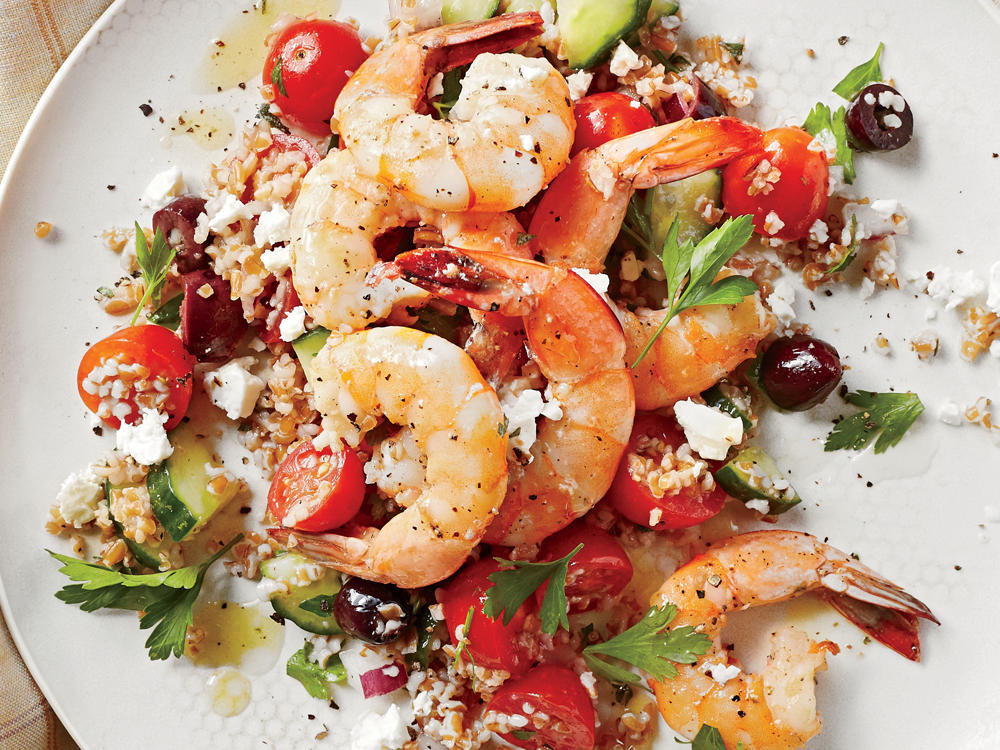 Olive oil is used to make the dressing of it and a little bit of lime juice is mixed with the oil to make it tasted a bit tangy.
So if you love having shrimps and some tangy feeling in your mouth then you can go for the salad for sure.
5. New Potato Salad
This is one of the easiest salad preparation for anyone on the earth. Simple potatoes are boiled and smashed in a bowl. After that, some chopped onion, cucumber and tomato are added in it along with some mint leaf to give a fresh feeling.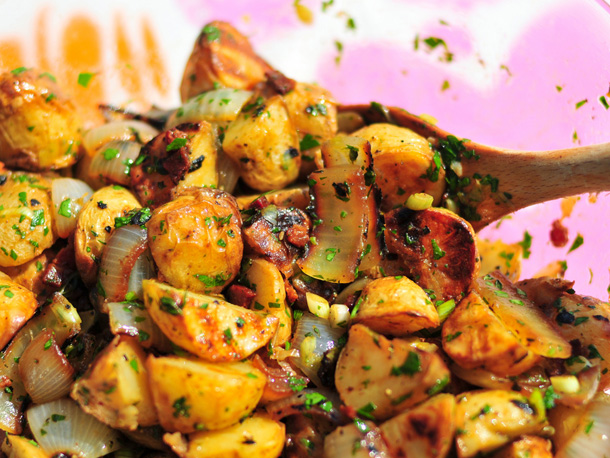 This is one of the items to have in a day which can be a perfect snacks item in a day. Also, potato is quite easily available everywhere and that is why you don't have to think much about the ingredients.
6. Garlicky Tomato Salad
So many people love to have tomato and this salad item will blow their mind completely. In this salad, you have to chop different types of tomatoes in a bowl and mix it with some garlic soaked in vinegar. You can also add some other vegetables and lettuce leaves to make it a better recipe.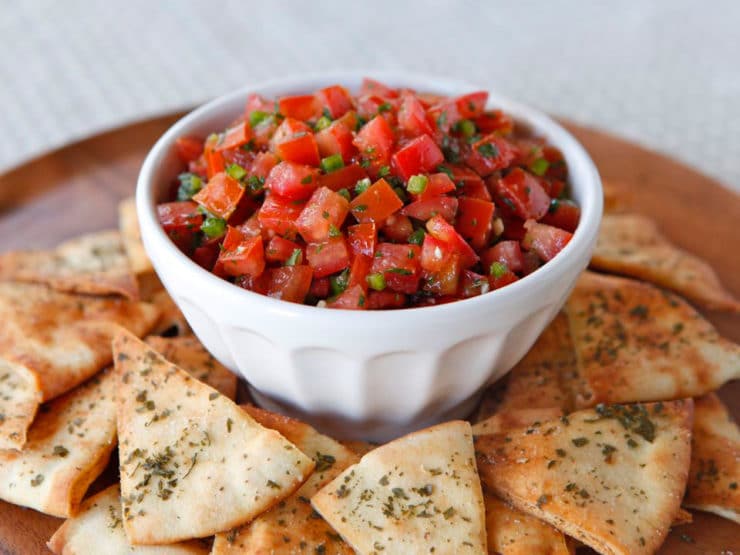 The garlic present in this Salads to Stay Healthy will give you necessary immunity power to cope up with any type of disease. And tomato is the greatest antioxidant item which can even stop massive heart attacks.
7. Apple and Sprouts Salad
We all know the famous phrase, 'an apple a day keeps the doctor away'. And if you are a salad lover then you can make some salad with apple and fresh sprouts. You can also add some ginger and olive oil to make it taste a bit quirky. But the basic ingredients are mainly apple and sprouts. Sprouts are a great element if you are going through a weight loss regime.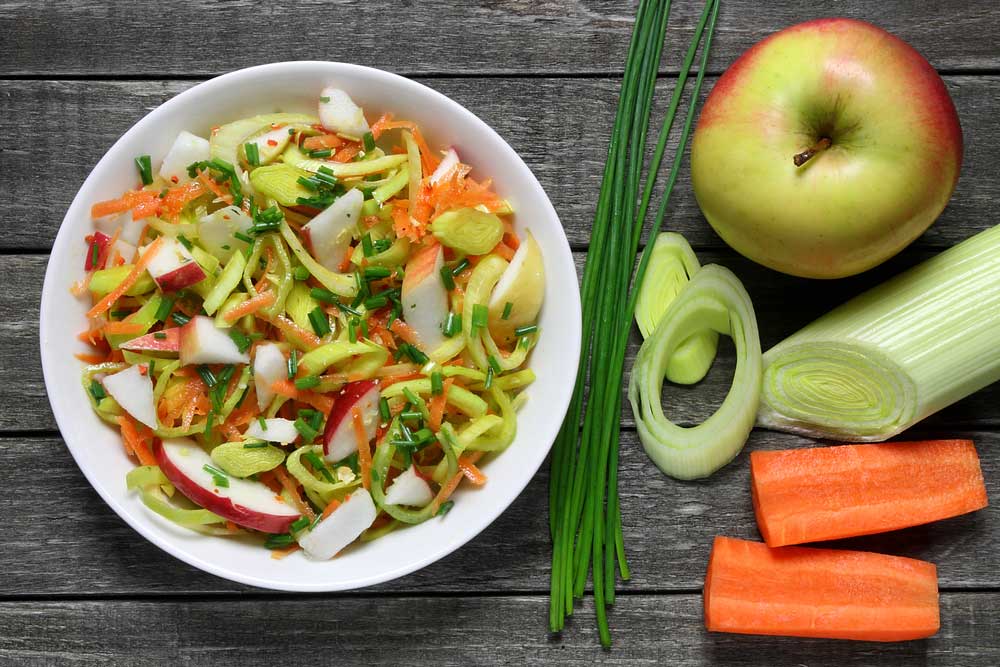 So even if you hate having a salad, this salad will surely steal your heart because of the unique ingredients and tangy taste of it.
8. Crunchy Nut Coleslaw
If you want a healthy salad recipe then crunchy nut coleslaw is a great choice for you. The major ingredients in this salad are cabbage, radish and carrots. All of these items are chopped in a bowl and dressed with some cream cheese and spring onion.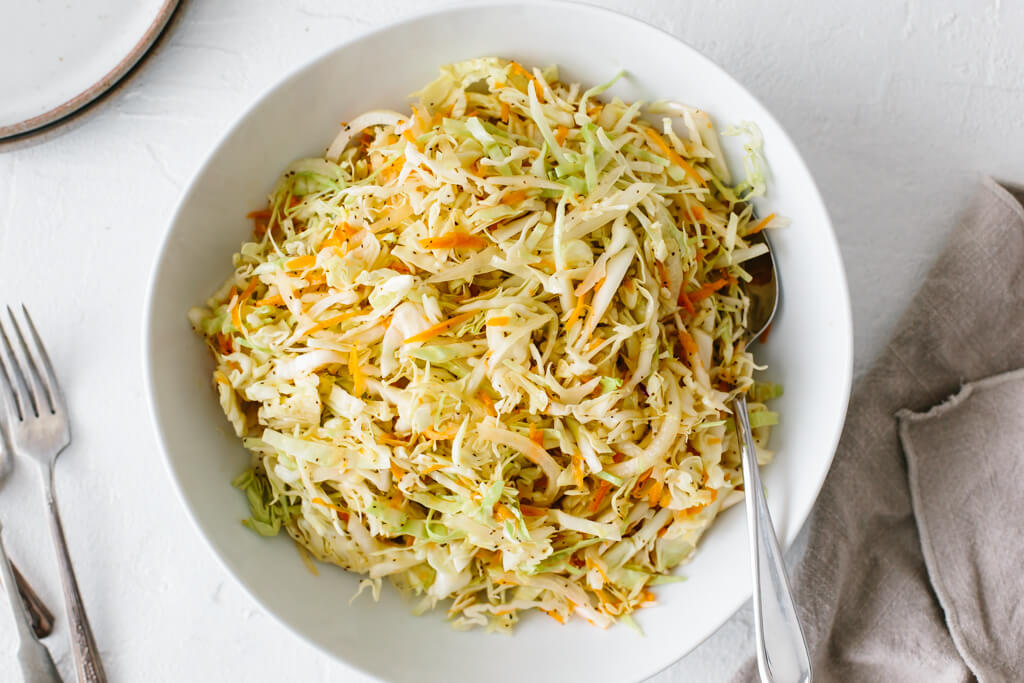 The taste enhancer in the salad is the roasted peanuts which will make it crunchy and tastier. All the ingredients present in the salad are good for our health and have a lot of antioxidants which will help you to fight with any type of disease because these items will increase your immunity power to a great extent.
9. Asian Chicken Salad
If you need a salad item which will work as a breakfast item as well as lunch item then Asian chicken salad should be your first option. In this salad, chicken is mixed with several other vegetables and then will be garnished with some noodles on it. So you can have it as an appetizer as well as a main course item.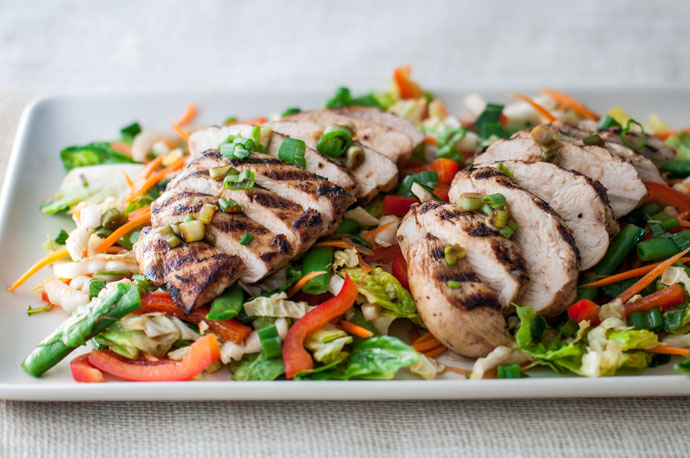 So if you love having chicken in a salad and cannot eat simple vegetarian food then this salad should be your meal for the day.
10. Lobster Salad
Some people are fond of seafood and this salad is just for them. Lobster salad is made with lobster fried properly in a medium flame.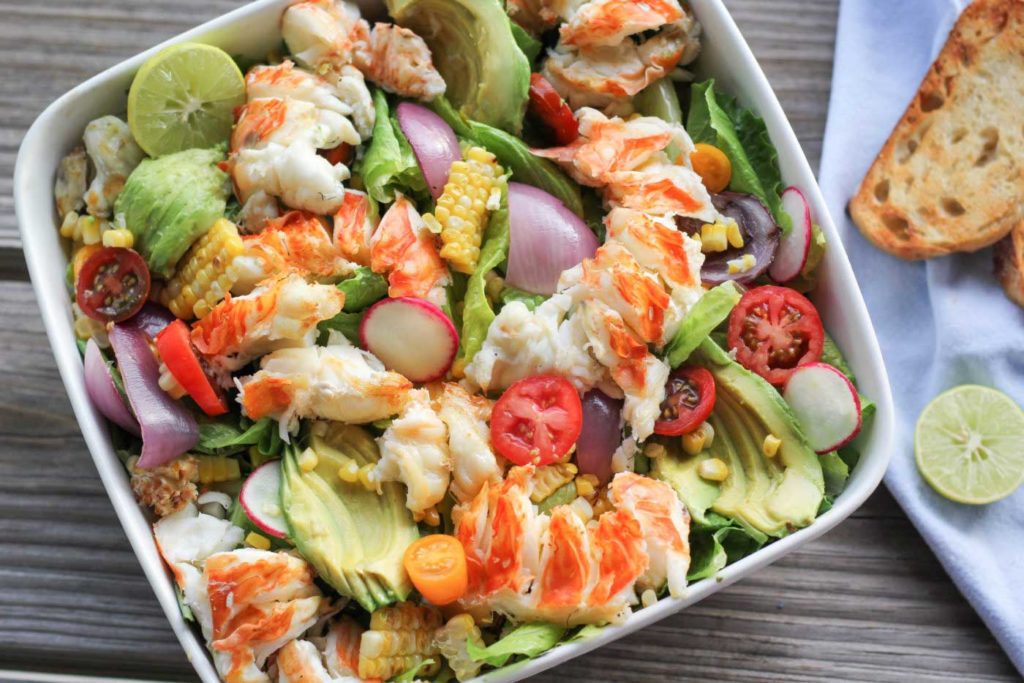 At last, it is served with some lime juice which enhances the taste in a better way. So you can say it is a great non-vegetarian salad for everyone.
Summary
So these were some Salads to Stay Healthy which can make you fall in love with salads day by day and will compel you to have them more for the sake of your health.