If you come to Delhi and don't taste the street food there than your whole tour is wasted. There are so many awesome places around this city where you can find delicious street food items.
Almost all the places are quite reasonable and they will fill your mind with utmost happiness when you will taste the foods available there.
This is one of the most popular street food dishes in Delhi and you will find it mostly in South Delhi restaurants as well as roadside stalls. It consists of delicious chole made with chickpeas and fluffy round bhature. Sometimes it is served with some delicious chutney or achar which makes the food item much tangier.
You can find the quality chhole bhature in Rajouri Garden, Lajpat Nagar, Kwality Restaurant in Connaught place, Shalimar Bagh etc.
Golgappa is quite famous throughout India but Delhi has different expertise to make it. Small crispy puris are served with mashed potato stuffing dipped in tamarind water. Different types of fillings are used in different places and also the flavour is unique in all the areas around the city.
If you go to Delhi then you must try out the golgappas from Chandni Chowk and Rajouri Garden.
Dahi Bhalla is another famous street food in Delhi where you can enjoy the unique taste of Dal vada soaked in sweet curd and sweet red chutney. If you like spicy flavour than you can ask them to add some green chutney on it and you are good to go.
The quality Dahi Bhalla is available in Subhash Nagar and Connaught Place.
4. Kachori Sabzi
Kachori sabji is quite popular in Delhi due to its tangy flavour and the taste of added chutney on it. You can go for any roadside stall to have this and it will leave you teary eyes due to its taste. But one thing is definite that you will ask for more if you have it at least once.
You can find the greatest kachori sabji in Hanuman Mandir in Connaught Place and Jung Bahadur in Chandni Chowk Metro.
5. Chole Samosa
Samosa is almost liked by all in India but if you try out this food with some chhole in Delhi then it will leave you speechless. In this item, samosa is cut into pieces and mixed with some chhole and served with premium green chutney on it. It is one of the must-have items in Delhi.
You can have the quality cola samosa in Tilak Munjal in Pitampura and Annapurna Sweets in Chittaranjan Park.
6. Bishan Swaroop Chaat
This is a street food item which you will find only in Delhi. In this chaat, different types of fruits are mixed with some chana and served with spicy masala. If you are health conscious then you can go for this food item if you come to Delhi.
The only place where you can find this chaat is the Chandni Chowk area. And if you want to enjoy the tasting and more than you can have some lemon soda along with this.
7. Kulfi
If you are a dessert lover then you must try out kulfi in Delhi. It is the caramelized milk mixed with some fruits and crushed nuts. It is one of the most favourite cold desserts for Delhi people.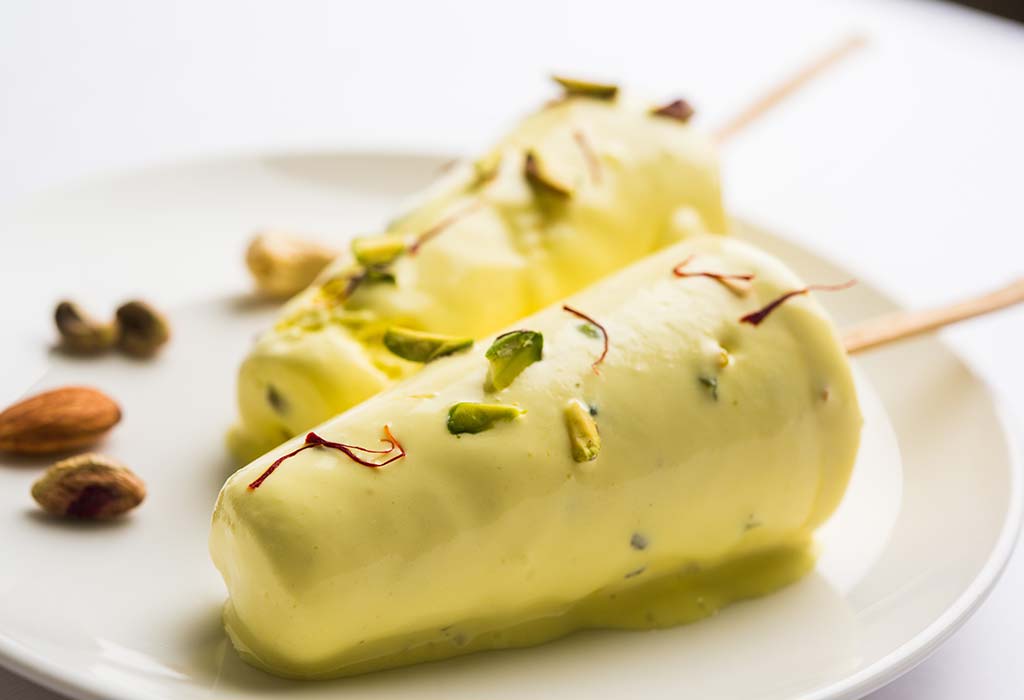 If you like to have the quality kulfi when you may go for Roshan Di Kulfi in Karol Bagh, Siya Ram Nannumal in Ajmeri Gate, Kuremal in Chawri Bazaar and Jain Kulfi Bhandar in Shahdara.
This street food item is liked by every one of us. It is made with mashed potato mixed with some different types of spices and sometimes vegetables and served with some masala.
If you want to have the Aloo Chaat in Delhi then you must try out this dish in Sri Makhan in Janak Puri, Prabhu Chaat Bhandar in Khan Market, Taram Bazaar in Chandni Chowk etc.
9. Rabri Faluda
Rabri is a dessert where caramelized milk is used and some fruits are added into it. And if you add some Faluda in this milk then it will create an awesome dessert item of Delhi.
If you crave for some sweets in the city then this item is a must-try for you. The quality Rabri Faluda is available mostly in Chandni Chowk.
10. Kebabs
Delhi is an ancient Mughal area and that is why it is a place for exotic kebabs. Different types of kebabs are available here like galouti kebab, kakori kebab and shami kebab. All of these kebabs can be a great starter for you if you want to have a royal meal in Delhi.
You can find out the juiciest kebabs in Kebab Factory in Saket, Al Kakori in Vasant Place Market etc.
11. Parathe
If you come to Delhi and don't taste the different types of paratha here then you won't be able to understand the nerves of this city. You can find various types of parathas with different stuffing in it like egg paratha, paneer paratha, methi paratha, pizza paratha etc. and when you will get this item on your plate in your breakfast along with a big chunk of butter, you will surely forget everything else in this world.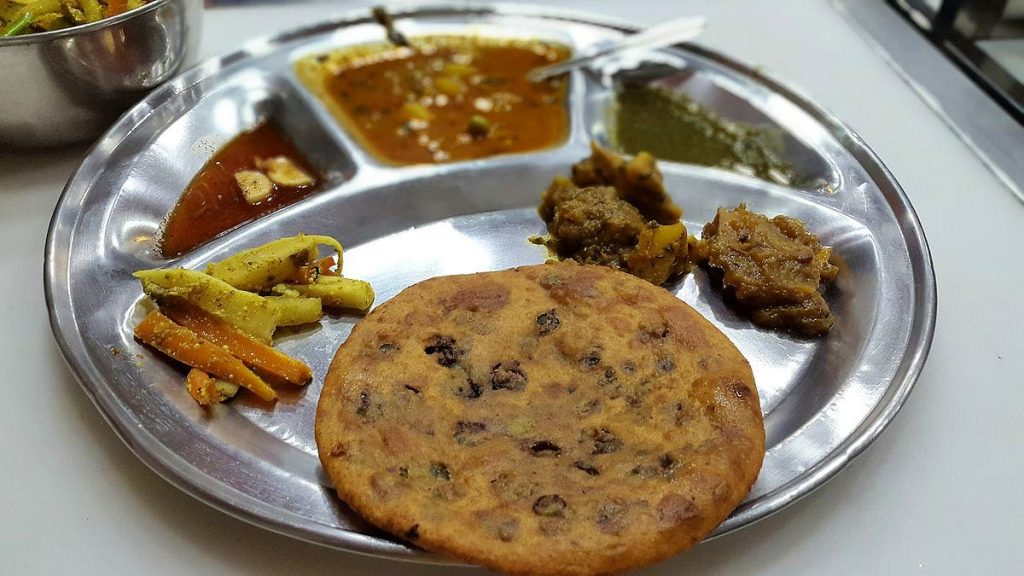 There is nothing better than jalebis right after a meal as a dessert. And Delhi is quite famous for its jalebi and the exotic flavour of it. This is a must-have item for all the people who will eventually make a tour to Delhi.
So here we have discussed some awesome places around Delhi to have exotic street food items. If you ever plan to go to Delhi then you must have any of these to satiate your hunger for sure.
Summary
And there you have it, a taste of India's rich and diverse cuisine. With its flavorful spices, aromatic herbs, and delectable ingredients, Indian food is a true celebration of taste and culture. From the rich and creamy curries, to the fluffy and fragrant rice dishes, there is something for everyone to enjoy. So go ahead and explore the flavors of India, and let your taste buds take you on a culinary journey. Enjoy!