India is a nation where the blend of cultures, festivals and foods are colorful like the colors of the rainbow. If you are arranging a party, food plays a vital role in any event or occasion, so you need to be selective for arranging foods. If you have a catering business, then it is very important to compile an Indian food menu list for the catering service.
Now, without talking much, let us discuss the categories that you will divide while creating an Indian food menu list for catering. Moreover, create an assorted Indian catering menu to appeal to your clients and flourish your business.
Things to Remember While Selecting Recipes for Indian Catering Menu
Nowadays, the business of catering is common, and there are lots of competitors for this business, especially in India. We all know that Indians are food lovers and they always focus on food to appeal and welcome their guests at weddings, birthdays, anniversaries, etc.
However, before you start a business, you need to keep a few things in mind for bringing progress in your business.
1. Availability of Ingredients
To cook exotic recipes, the pairing of ingredients is very necessary. So, always keep in mind that you need to keep fresh and exotic items with you. You may have to burn a hole in your pocket, but don't compromise the food quality for saving money.
Remember, once your customers like your food quality and essence of the ingredients, they will understand your value. So, if you increase the rate of your plate, then also your customers will choose your brand.
2. Cost per Plate
Always remember that your customer is like your boss, so if they ask for expensive or exotic ingredients, then you should try your to arrange such a plate. If they need less expensive food then set a budget according to that.
Try to make a food menu list for catering before you purchase them or invest. After that set your budget list and once everything is done, fix a rate and ask for advance money from your customers.
3. Time Requirement
The Indian food menu list for catering can be big, and some complex cuisines may also be added to the list. Now, you have to understand the time required after discussing it with your cooks. Consider the preparation time, arrangement of the plate and other important things.
Once you know the time, tell that to your customers. Honesty and customer-friendliness in a business will help you to retain your customers and appeal to new clients.
List of Indian Food Menu for Catering with Classic Ideas
Whenever you have visited a wedding party or other parties, have you followed the food styling? Yes, we are talking about style and presentation. The more you appealingly serve food by decorating it, the more it will add color to a party and delight the mind of the guests.
Now, create the Indian food menu list for catering and divide them in appetizers/starter, welcome drinks/beverages, main course and desserts.
Try to introduce an uncommon style in serving and decorating the food. Always study the time gaps of food serving.
Also, try to scatter some common dishes as per the culture and tradition with customization. Let's see what can be in the plates!
1. Appetizer
Starters or appetizers always play an important role because it can tickle the taste buds of your guests.
So, try to add some salty, spicy and sour taste-tickling starters in a party such as Samosa Chat, Paneer Pakora, Hariyali Vegetable Tikki, Chicken Lollypop, Assorted Vegetable Pakora, Dhokla with Tamarind Chutney, Pani Puri, Fish Cutlet, Egg Devil, etc.
A list can be too big, as these are the options. You can keep 2-3 starters for your guests among them. Remember, your food presentation should be served sumptuously. You can also add a salad with the starters such as Caramelized Onions, Green Lemon Salad, Stuffed Mushroom Salad or Chicken Salad.
2. Welcome Drink
From childhood we see our parents serving tea, coffee, lemonade or cold drinks to our guests when they come to our home. Now, if you are arranging a meal for a wedding party or other parties, you have to do the same.
Arrange beverages like tea/coffee or serve cold drinks such as Buttermilk, Fruit Juice, Lemon Sorbet, etc. You can also serve hot soup such as mixed vegetable soup, chicken soup, mint soup or mushroom soup.
3. Main Course Food
Most of the parties have both vegetarian and non-vegetarian guests. Now, you have to understand that for which guest you are making the food. If you are arranging vegetarian foods, then you may keep Chana Dal Saag, Paneer Pasanda, Bhindi Masala, Navratan Korma, Palak Paneer, Dum Alu Kashmiri, Veg Fried Rice, Butter Nan, Chole Bhature, Peas Pulao, etc.
If you are arranging non-veg food items, then you can serve Mutton Biriyani, Mixed Fried Rice, Keema Nan, Chicken Do Piyaza, Palak Chicken, Chili Chicken, Fish Stuffed Roast, Kadhai Lamb, Fish Curry.
Remember, Indian food menu list for catering can be long, but you need to maintain the quality of the ingredients and the style of the cooking.
4. Desserts
After a grand meal, when your guests will crave for a sweet dish, let's serve varieties of desserts in their plate. those days are gone when people used to serve Ras Malai or Ice-cream.
Nowadays, desserts can be made more interesting such as Chocolate Mousse Cups, Fruit Tarts, Rasgulla, Hot Gulab Jamun, Shahi Tukra, Gajar ka Halwa, Kulfi with Falooda, etc.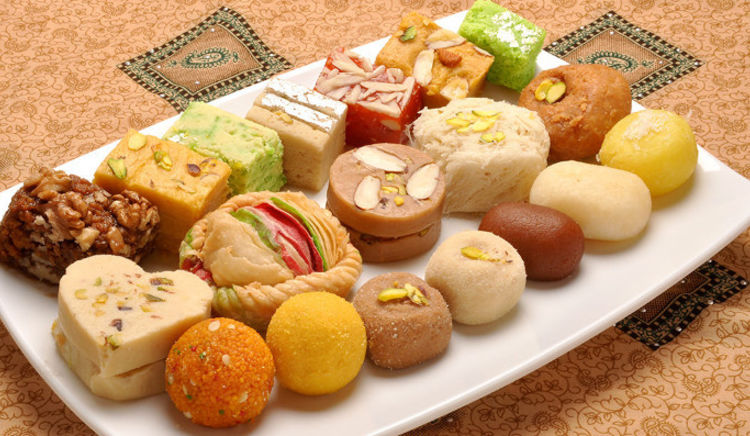 Once the food menu serving is over, you can serve mouth refreshers for digestion such as Pan, Hajmola, Cola, Pan Masala, etc. as per your choice.
Bottom Line
We hope you liked this Indian food menu list for catering and the style of the presentation. We are sure that your taste buds are also excited to satiate the tastes of the above-mentioned foods.
Whether it is an occasion or a ceremony, sprinkle the colors and ethos of tastes if you are a caterer. The interesting food styling and presentation will fix up your deal with your clients forever.
Summary
Indian cuisine is renowned for its rich and flavorful dishes, with a vast array of ingredients and spices that come together to create a unique and delicious culinary experience. Whether you're a fan of spicy curries, flavorful biryanis, or hearty vegetarian dishes, Indian food has something for everyone. So why not give it a try and see for yourself why this cuisine has become so popular all over the world.