Punjab is a place of delicacies and that is why it has some mouth-watering street food items which will completely leave you speechless. If you want to taste the real flavour of Punjab then you must try out different Street foods available in this state.
Here we have given a guide about which items you must try in the streets of Punjab.
1. Lassi
It is one of the most popular items in Punjab which is liked by all. The most important ingredient in lassi is yogurt and it is easily available everywhere. The thick texture of lassi with a bit of fruit and special spices will satisfy your thirst to the fullest.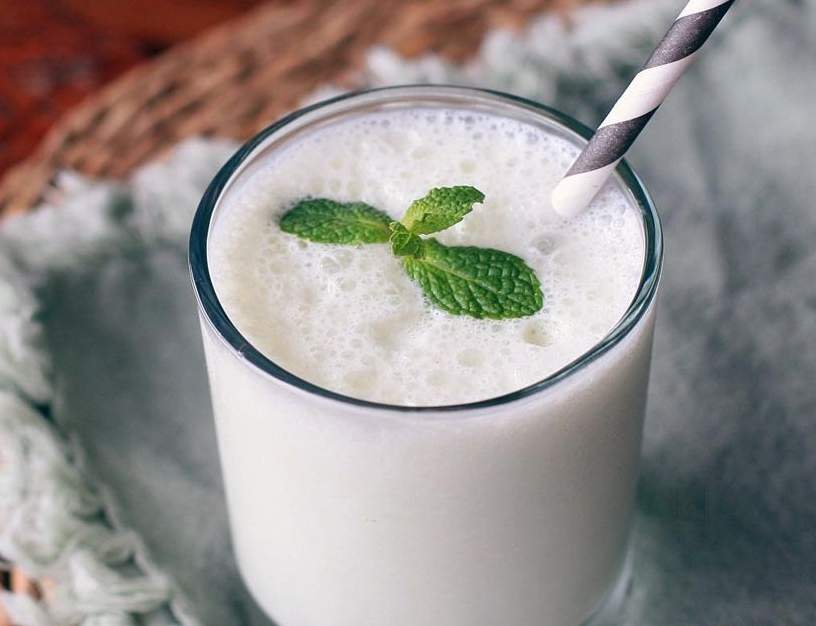 Sometimes the lassis are topped with some different types of dry fruits and flavoured syrups. It is mostly liked by the people in Punjab because, in hot weather, it is the perfect match to have some cool lassi.
This is one of the most famous breakfast or lunch item of Punjab and you can get it almost everywhere in this state. If you ask for chhole bhature then you will be served with gravy with chhole and bhature separately. A single plate of chole bhature will make you full for a day and you won't feel like eating anything else soon.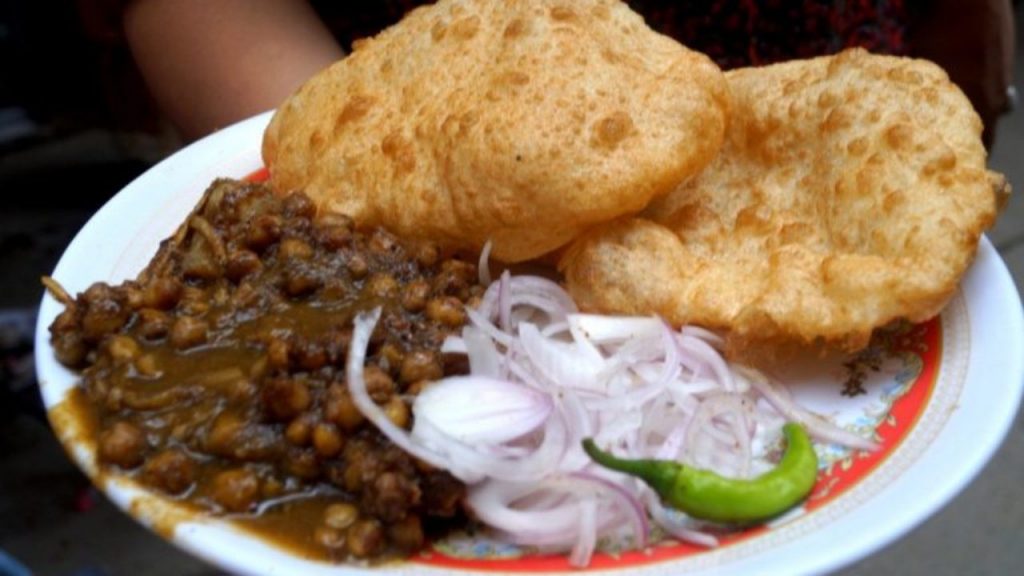 So if you want some item to eat at a particular point of time when you are too much hungry and don't want to eat anything after that then this one is the great choice for you.
There are a very less number of people who come to Punjab and don't have parantha here. Different types of paranthas are available in Punjab and it is one of the most famous staple food of this place.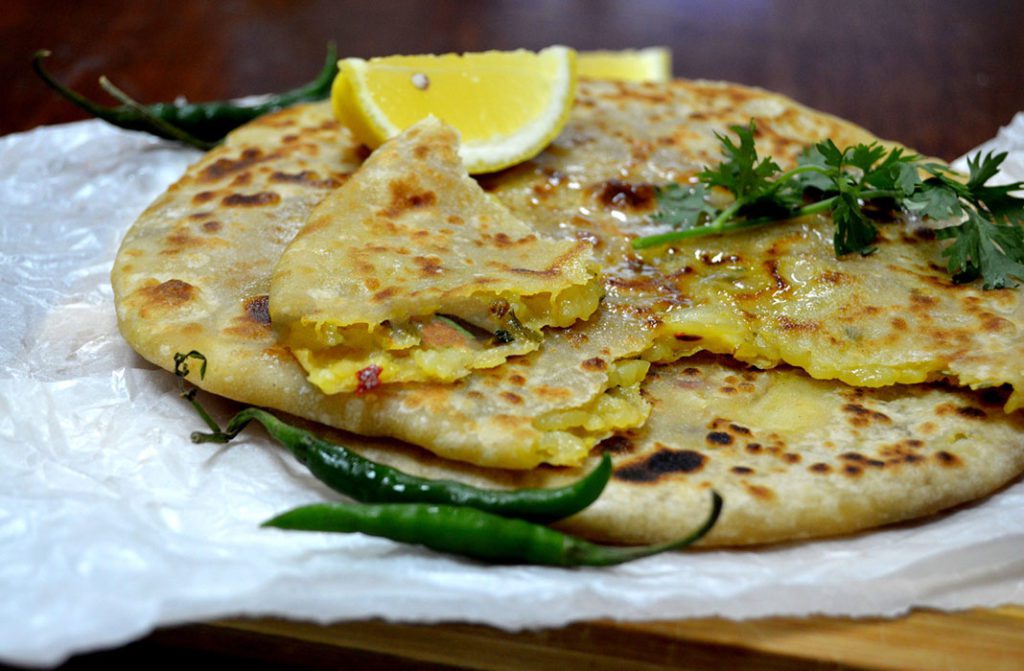 You can opt for having aloo paratha, Gobi paratha, paneer paratha, cheese paratha etc. as per your convenience. You will be given paratha along with some achar made of different fruits and vegetables.
So if you are wondering what to eat to have the actual flavour of local food in Punjab then this is the must-try item.
Golgappas are famous in the whole country and Punjab, you will get one of the spiciest golgappa you have tasted ever. These are small crispy puris which are served with mashed potato with some spices and dipped in tamarind water.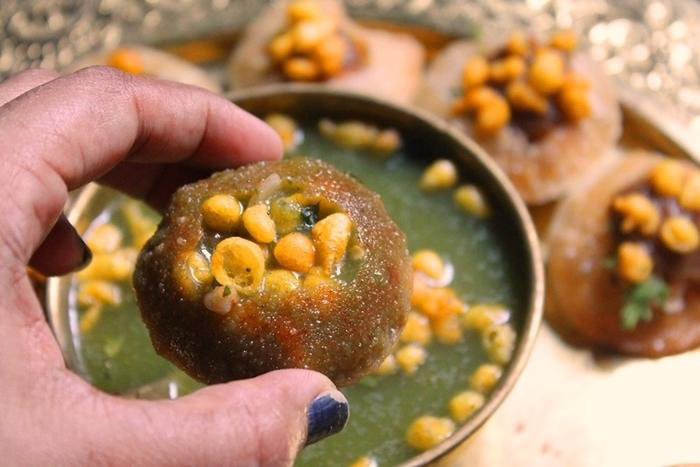 A famous saying is there that whenever you will feel happy or sad, you can have some golgappa to celebrate your happiness or to forget your sorrow.
This dish was invented to give a small quick meal to the mill workers so that they can get back to work on time. Pav is fried with butter and the Bhaji is made with different types of vegetables mixed.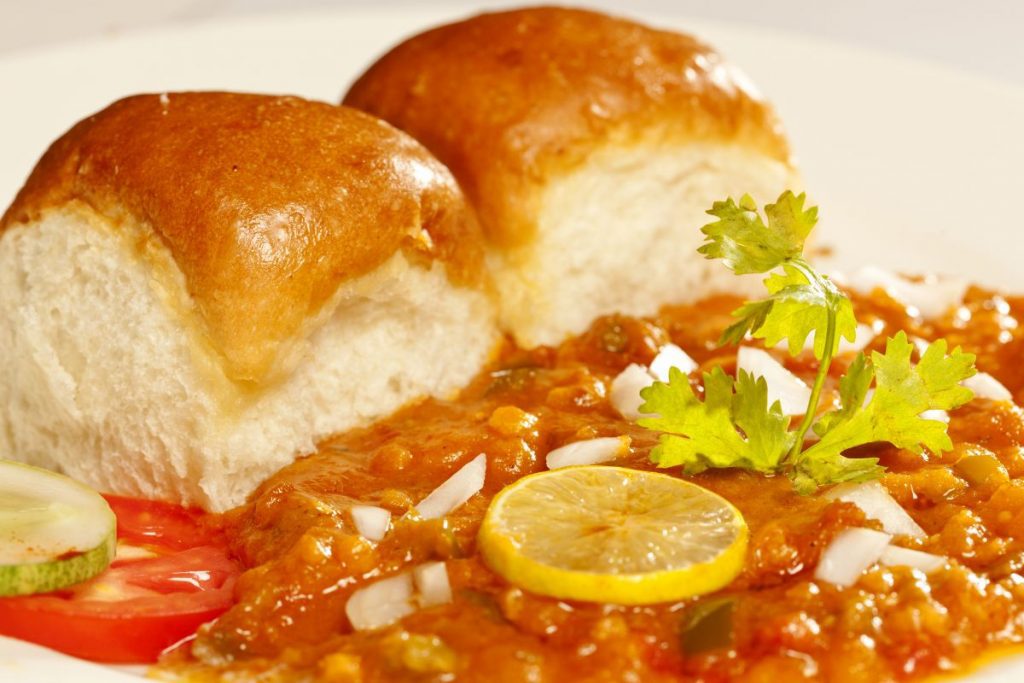 Though it was invented for convenience now it is a big hit in India because of its delicious taste and spicy flavour. So if you go to Punjab then roadside Pav Bhajis are must-have for you.
Among all the Punjabi street foods, Tikki is quite famous because of its ease to make. It is also a very easily available Punjabi street food which is made with potato. The potato is mashed and then fried with some spices in it. If you like eating chaats then you can try out Tikki chaat for sure.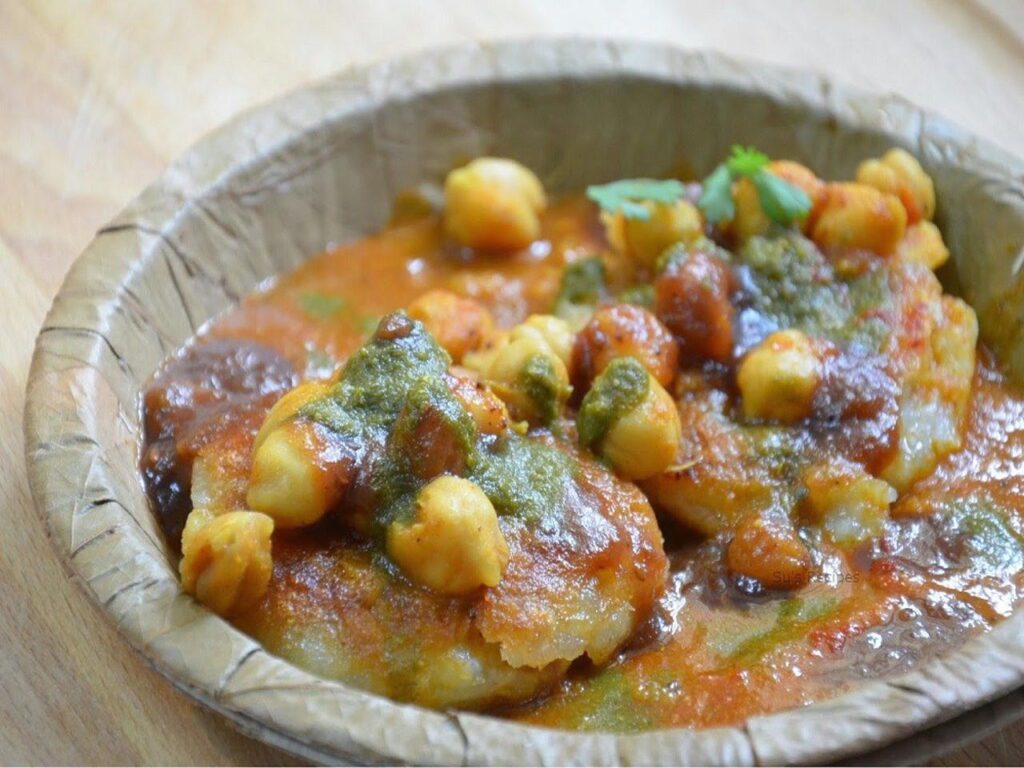 In this item, they will cut the tikkis into small pieces and will give you after sprinkling some spices on it.
This is a really popular item throughout India because of its easy to make recipes and so many vegetables available to make it. It is a go-to item in Punjab and almost everyone prefers some pakoras during their evening snacks along with tea or any other beverages.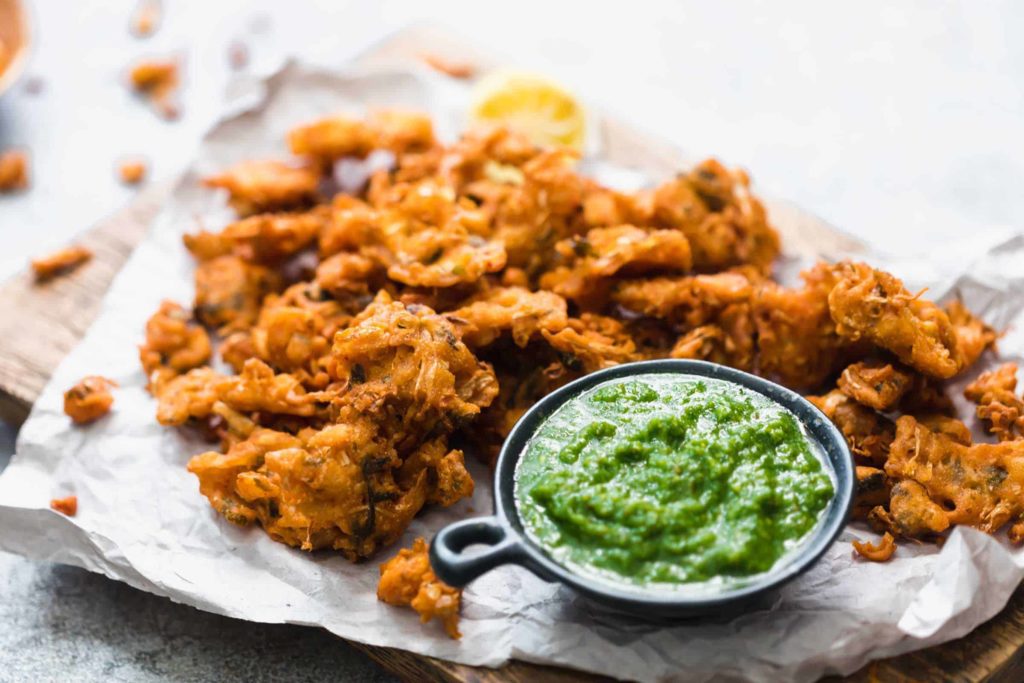 There are different vegetables available to make pakora like potato, Mirchi, tomato, onion etc. and if you are a vegetarian and still wants to have a good appetizer item in Punjab then this one will be a perfect fit for you.
8. Tadka
If you go to any Punjabi Dhaba then the first item you will see everywhere around you is tadka. Some tadka with chapati is kind of staple food for them. If you want to have some non-veg then you can opt for egg tadka or chicken tadka.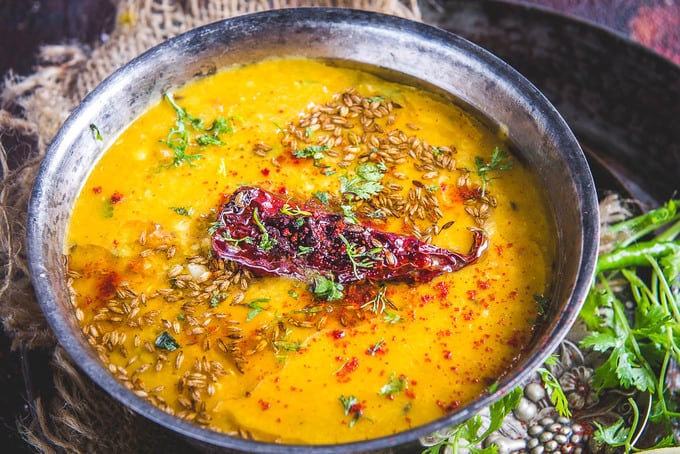 But if you want pure vegetarian tadka then also you can opt for normal dal tadka with your chapati. So if you have gone to Punjab and didn't have tadka at all then your whole journey is a complete waste.
Dahi Bhalla is a very famous food item in Punjab. They make dal vada of large sizes and then dip them in the curd along with some spices and sweet chutney. It is a wholesome food item in the streets of Punjab and you can have it as your tiffin or snacks anytime in a day.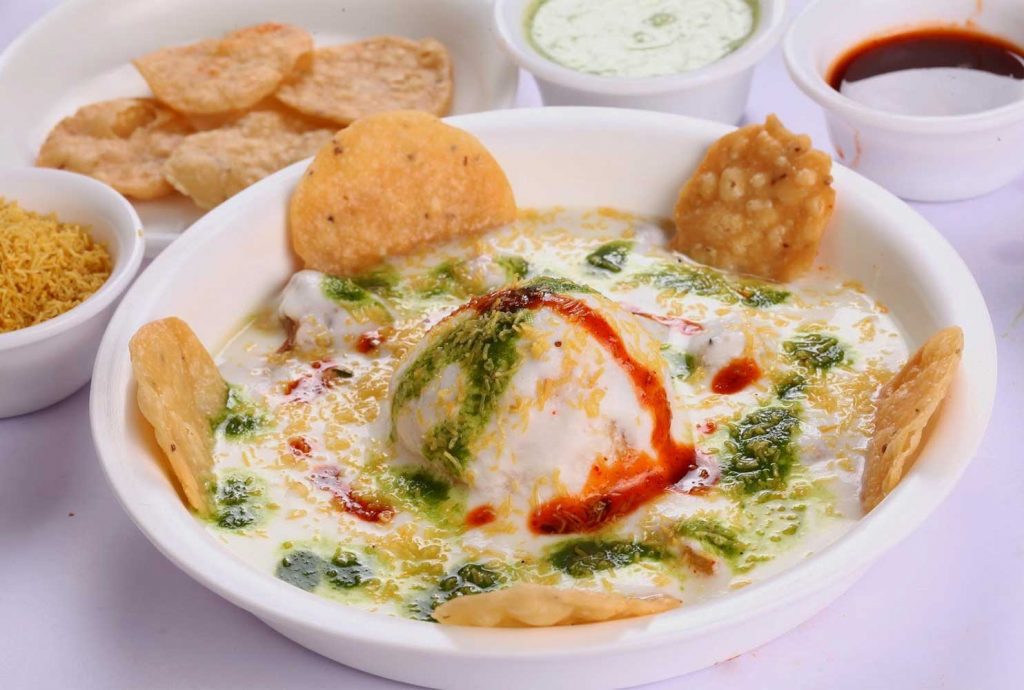 So if you want to taste the traditional flavour of Punjab then Dahi Bhalla is the street food you can taste. Because it will give you all the spices you need inside your mouth to savour the taste for a long time.
Kulcha is itself a very heavy food item and if you are quite hungry and want to have something right now then and Amritsari Kulcha will do the needful for you. In Kulcha the parathas are made with some stuffing which is enough to have as a meal.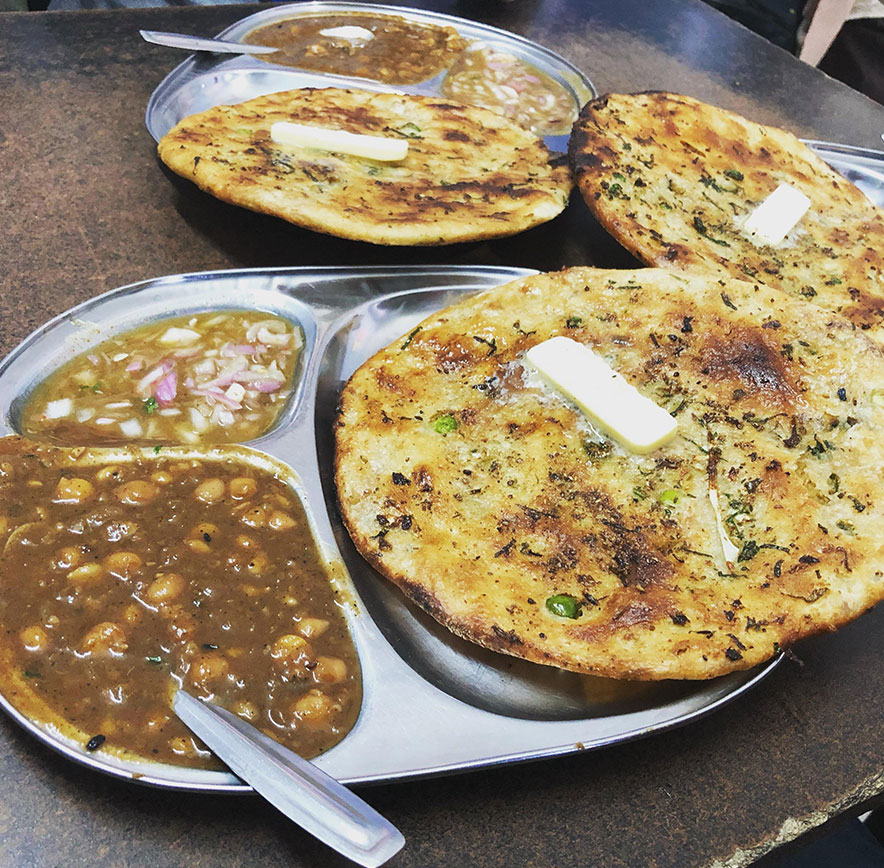 Generally, Amritsari Kulchas are fried with butter and also served with a dollop of butter on it. So if you are not a health-conscious person then this is a must-try item for you. So these were some interesting Street foods of Punjab which will blow your mind instantly. So if you decide to come to Punjab and try out some traditional food there then this will be quite a good choice for you.
So hurry up and try out the delicacies right now.
Summary
Punjabi cuisine is known for its rich and flavorful street foods, many of which are inspired by traditional dishes. From savory chaats and aloo tikki, to sweet jalebis and lassi, there is no shortage of delicious options to try. Whether you're exploring Punjabi cuisine for the first time or you're a seasoned foodie, Punjabi street foods are a must-try for anyone looking to indulge in the rich flavors and vibrant culture of northern India.